Thieves are getting more and more creative with each passing day and are devising techniques to rob cars despite safety equipment in modern cars.
This is a shocking incident of a Hyundai Creta getting robbed in a matter of minutes in broad daylight. Now, thefts are unfortunately very common in our country. Modern cars come equipped with a ton of safety equipment to prevent such cases, but the thieves have developed innovative ways to commit robbery. This is one such case of robbery in broad daylight in the middle of a street with heavy traffic.
You may also like: 2022 Hyundai Creta Facelift in First Walkaround by Indian Vlogger
You may also like: Watch Hyundai Creta with Full Tan Cabin and Starlight Roofliner
Hyundai Creta Robbed In Daylight
The video has been uploaded on YouTube. It shows a Creta being pulled up at a car shop to get something fixed. Since it is CCTV footage, the exact details of what the owner was doing there are not available. The robber has gauged the SUV right from the time it parked outside the shop. As soon as the driver came out and was about to lock the doors, the robber appeared at the opposite end of the vehicle out of sight of the driver and opened the rear door. The driver came out of his door and didn't bother to check the other doors. He thought he had locked the car and went away.
You may also like: Hyundai Suspends Dealership Staff Who Thrashed Creta Owner
After some time, the robber appeared there and opened the already unlocked rear door. He took whatever was lying on the back seat. It could be a laptop or any other valuable thing. The visuals don't show what it was. Also, the robber was quick to take it out and run out of sight. This robbery was done on a busy street in broad daylight. The reason for this could be cited as the carelessness of the driver. This is common among the older generation who are not well-versed with modern technology.
You may also like: Old Hyundai Creta Diesel vs New Creta Petrol in Classic Drag Race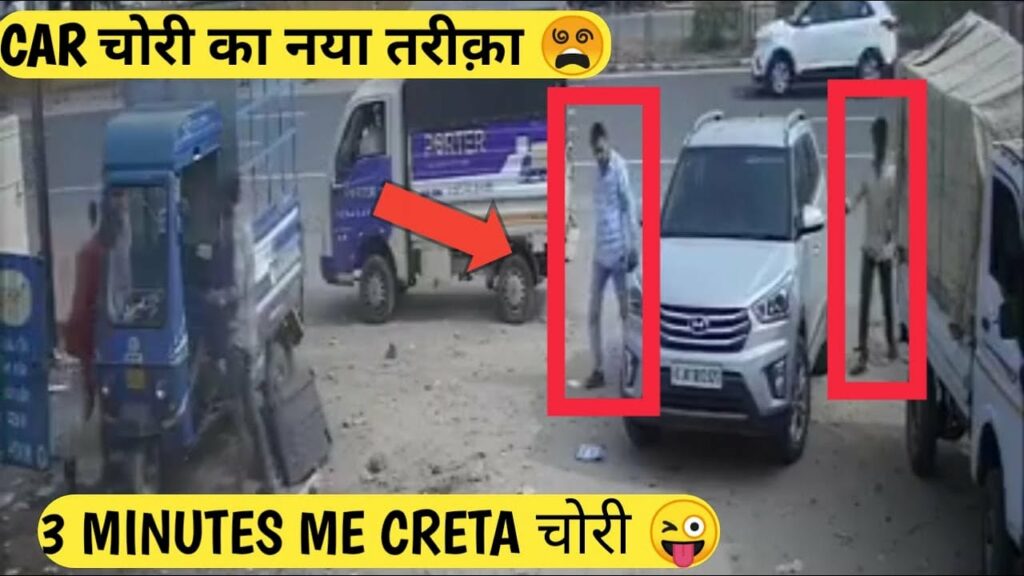 As a tip, one must always hear the sound of the car while locking the doors using central locking. The YouTuber displays this in his video. If any door of the car is not closed properly, a modern car will make a sound when you press the lock button on the key indicating that a door is opened. Failing to recognise sound leads to cases like these. Hence, you must share this post with your parents or relatives who might otherwise be a bit careless about such things.
Join our official telegram channel for free latest updates and follow us on Google News here.