Updated on 17th September 2014
The Union Minster for Heavy Industries, Mr. Anant Geete, has stated that the excise duty cut announced earlier in 2014 will be extended till March 2015. The new government had extended the excise duty cuts proposed during the interim budget announced during the previous regime till December 2014, now the same has been extended by 3 more months till March 2015. The move will ensure that the automotive industry grows better, the announcement coupled with the upcoming festive season is expected to help the industry grow even further in terms of sales this fiscal year.
What this means for you as a consumer is that cars will continue to be priced competitively for the foreseeable future.
News Source: The Economic Times
Updated on 18th February 2014
Good news folks! Car prices are set to drop as the Government, in it's interim budget, announced that excise duties on all vehicles has been reduced. The Indian automotive sector has seen a big slump this past decade and this will come as welcome news to both the companies and especially consumers. Stock prcies of many companies including Hero MotoCorp, TVS, Mahindra, Maruti etc. saw an immediate rise after this  announcement was made on 17th February 2014.
The rate cuts done during this interim budget are expected to stay at least till the next interim budget announcement sometime after June 2014. This would be a popular announcement with the industry as well as consumers and any new government would think twice before reverting the rates back to the previous levels.
Whats' New?
The excise duty cuts for different vehicle categories are as follows:
Small cars i.e, any car below the length of 4-metres which includes cars from the Nano to the Honda Amaze etc. will see a excise duty cut from 12 percent to 8 percent.
Mid-segment cars i.e, most of the sedans including cars like the Honda City, Skoda Superb etc. will get a rate cut from 24 percent to 20 percent
SUVs will see a excise duty cut from 30 percent to 24 percent which will have a huge impact on their prices for sure.
Two-wheelers and commercial vehicles also get a rate cut from 12 percent to 8 percent.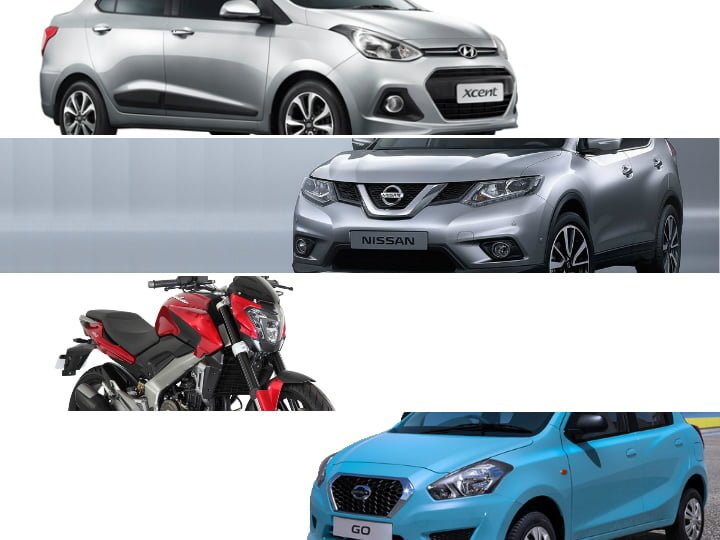 There is a small twist though, even if the government that comes to power after the general elections this year decides to keep the rates unchanged, the upcoming Corporate Average Fuel Consumption Policy will raise the prices up again when implemented. It seems as though the period between now and 2016 could be one of the best times to buy a vehicle.
[box type="info" width="720″ ] What is the Corporate Average Fuel Consumption Policy? Read more here[/box]
We will update this post if and when companies announce any rate cuts to their products. Subscribe to our newsletter for latest updates
Join us for FREE NEWS Updates on our Whatsapp Community or our official telegram channel.