This modified Maruti Gypsy wants to take a dangerous drive in the snow-clad mountains. This modification is something that we might have never seen.
We have seen many modified Maruti Gypsy cars over the years. Some get big chunky tyres, some get raised suspension while we have seen some of them also getting performance upgrades. Have you ever seen a Gypsy modified as a snowmobile? Check out this one ahead.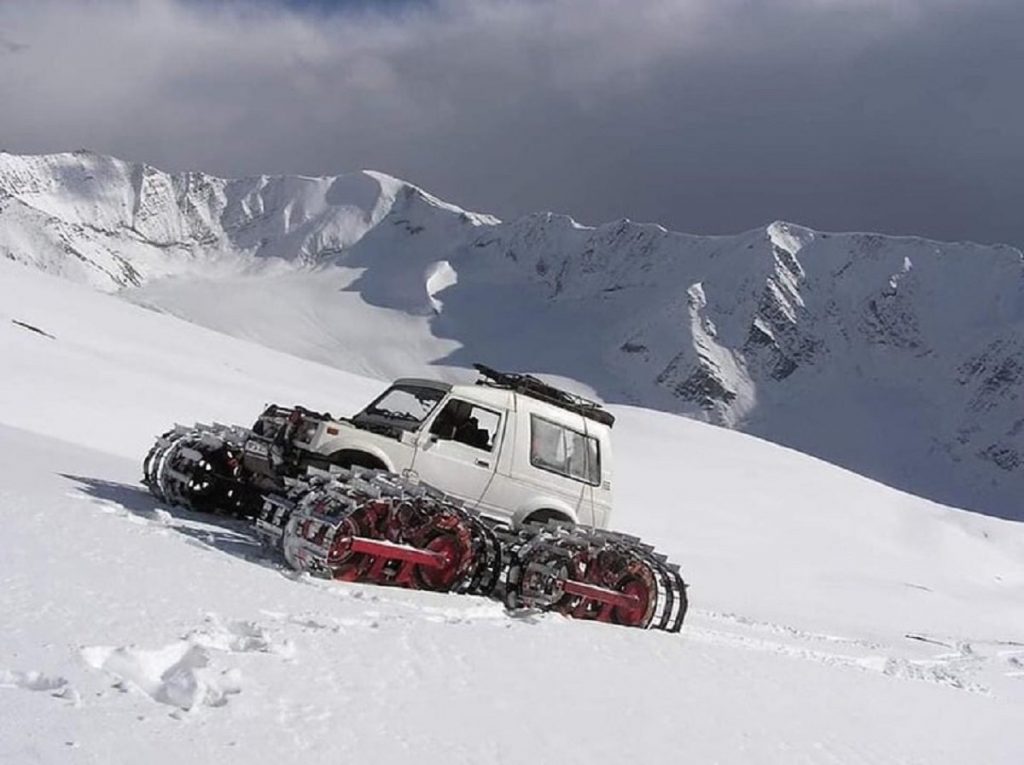 This Gypsy can be fitted with massive tank tracks. Usually, while we are driving in snowy areas, we use chains for better grip. However, this is completely absurd as we have never seen any car with tank tracks. All the four axles get one continuous propulsion chain instead of tyres. This setup is better when you are going in surface with low grip like sand or snow.
Also Read: This Modified Maruti Suzuki Jimny Gets A Rooftop Camping Tent
This also ensures that the SUV does not get stuck inside the snow or its try are not sinking in. Because the weight is completely distributed and these tracks have a large diameter, they will ensure that the Maruti Gypsy does not get stucky anyway. You can see small blade-type things on these tracks which sink in completely to ensure maximum grip.
However, you cannot run these tracks on normal road surfaces. The owner must have taken the SUV by road and before going in the snow, he must have replaced the tyres with these tracks. We are not sure what is the process to replace your tyres into these. Definitely, this will be hold in a proper garage and not a local one.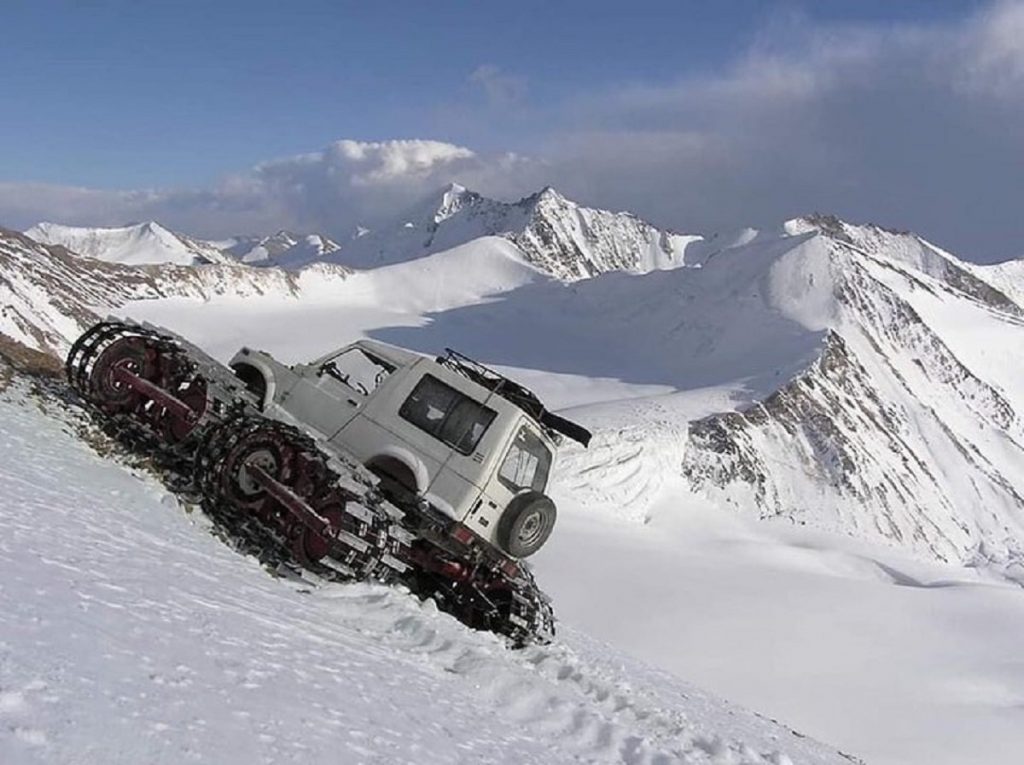 The model in the picture is the last version of Gypsy, which was discontinued in 2018. Now, Maruti is going to launch the fourth-generation Gypsy or the Jimny in India. Showcased at the Auto Expo 2020, the mini off-roader is set to hit the Indian roads early next year. It will get a 1.5 Litre petrol engine and will come paired with a 5-speed MT and a 4-speed AT.
Join our official telegram channel for free latest updates and follow us on Google News here.