The automobile industry is deeply connected with products from one country being sold under a new brand and product name in other countries.
The crash rating of the MG Hector has not been revealed yet because the SUV is yet to undergo the GNCAP test. Hector is the first SUV in the country which had in-built internet in 2019. The company offered a ton of modern connectivity services which attracted a ton of younger customers. But that didn't last too long as the Creta and Seltos dominated the segment and trounced the rivals. Nonetheless, Hector continues to sell decent numbers month after month.
You may also like: Will MG Hector Pass Cold Start Test in -3 Degree Celsius?
You may also like: Maruti Brezza (4-star NCAP) Hits MG Hector (NCAP- NA)- Surprising Result
MG Hector Crash Rating
To get an idea about the safety aspect of the Hector, we have to trace it back to its lineage. The Hector is, essentially, a rebadged version of the Chevrolet Captiva that was sold as the second-generation model in Colombia in 2019. As a matter of fact, it sold across select South American markets. The Captiva was originally a Baojun 530 that was sold in Indonesia in 2019 by Wuling Almaz. If you look at the images of the Baojun 530 and the 2019 Chevrolet Captiva, you would recognise the similarities to the MG Hector instantly. This 2019 Chevrolet Captiva commercial hints at a high safety rating as the engineers explain the extreme testing the SUV went through.
You may also like: Watch FWD MG Hector Struggling in Snow, Rescued by Thar
They are also heard mentioning that the SUV was calibrated and tested under harsh conditions and there were a ton of safety equipment and features added to it. Now, most of these features, including the exterior styling and design have been carried onto the MG Hector sold in India. Hence, it would be fair to assume that the SUV might boast a decent safety score once the GNCAP decides to test it.
You may also like: MG Hector Owner Frustrated By Poor Quality As He Gets Stuck At Hospital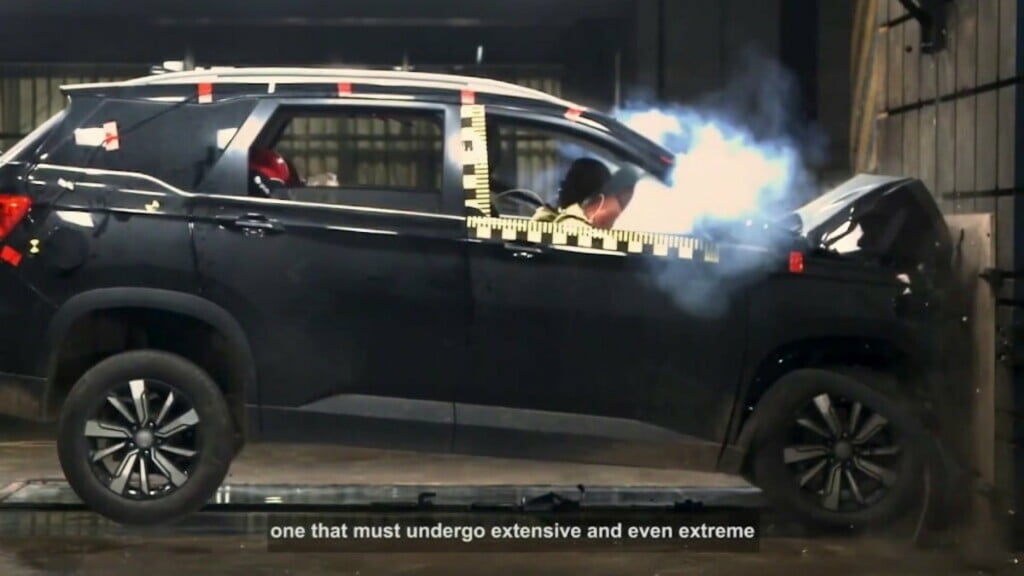 Specs
The MG Hector is powered by 1.5-liter turbo petrol and a 1.5-litre turbo petrol engine with mild-hybrid technology. Both engines offer 143 PS and 250 Nm. For transmission, you can choose a manual or a CVT automatic gearbox. On the other hand, the 2.0-litre diesel engine produces 170 hp and 350 Nm. it comes with a 6-speed manual transmission option only. The price starts at Rs 14.15 lakh and goes up to Rs 20.11 lakh, ex-showroom. Let us know your thoughts regarding the expected crash rating of the MG Hector.
Join our official telegram channel for free latest updates and follow us on Google News here.