Towards the end of January 2012, we brought you a news about a new SUV from General Motors's stable, Chevrolet Trailblazer. As named the car will definitely blaze a trail in the SUV segment once it is out for sale but until now we had nothing except for concept model pictures previewed at the 2011 Dubai International Show.
Chevrolet has unveiled the 2013 Trailblazer production model at a special event in Thailand, ahead of the 2012 Bangkok International Motor Show.
Martin Apfel, president, GM Southeast Asia and Chevrolet Sales Thailand, said "True to its name, the Trailblazer will blaze the trail for new Chevrolet vehicles coming into the market. It has been built tough to offer Chevrolet customers everything they need from a heavy-duty SUV,"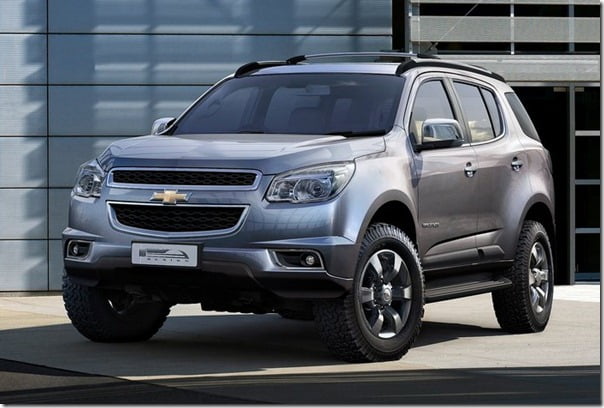 image – Chevrolet Trailblazer SUV
General Motors has put in a lot of efforts and the first remarkable thing about the car is its new body-on-frame mid-size truck architecture which is a global concept that GM will follow for its upcoming products. This new architecture not only imparts unmatched off-road capabilities but also premium ride and handling characteristics.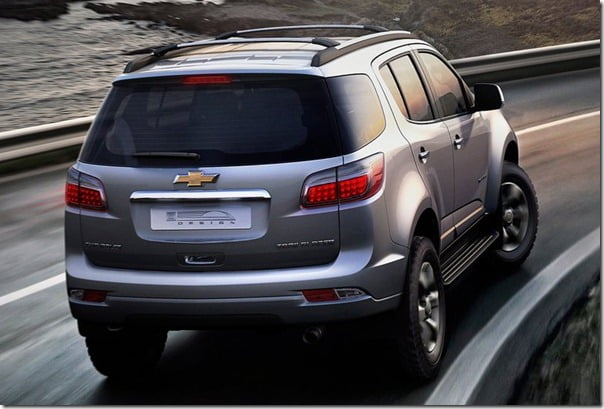 image – Chevrolet Trailblazer SUV
As an SUV a lot needs to be offered to the customer and the Trailblazer has plenty of features to offer and are as follows:
Second row 60/40 split seats with single latch forward gravity tumble, fold-flat capability, and six-degree seat-back reclining with integrated folding armrests, incorporated with cup holders;
Third row 50/50 split seats with center console storage and fold-flat capability
Flat floor storage from the front row rearward when all seats are folded to provide extreme load capability
Auxiliary power plug with USB and Bluetooth connectivity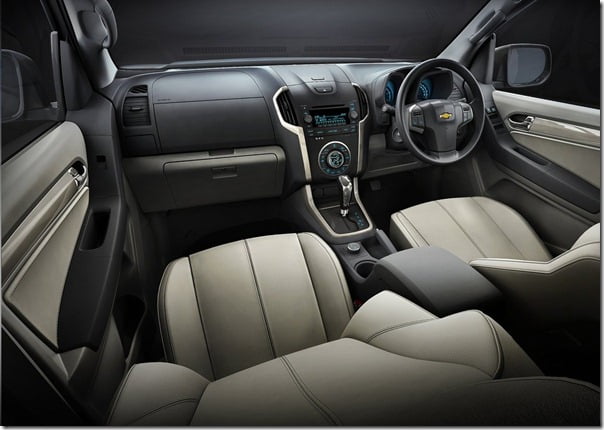 image – Chevrolet Trailblazer SUV Interiors
On the safety front the car comes with a number of features such as Electronic Stability Control, Anti-lock Braking System (ABS), Hydraulic Brake Assist, Traction Control, Dynamic Rear Brake Proportioning (first use of Rear Drive Brake in the market), Electronic Brake-force Distribution (EBD), Panic Brake Assist, Engine Drag Control, Hill Descent Control and Driver and Occupant Air Bag Protection.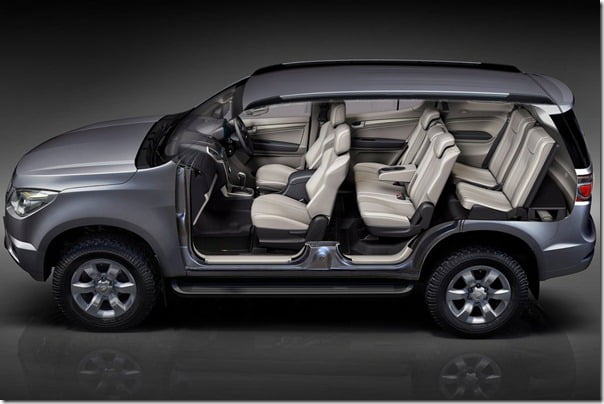 image – Chevrolet Trailblazer SUV
Under the hood the car will be offered with two turbocharged diesel engines, a 2.5 litre unit and a 2.8 litre unit. While the 2.5 L unit generates 150 BHP of max power and 350 Nm of peak torque, the range topping 2.8 L unit generates 180 BHP of max power and 470 Nm of peak torque.
The 2.8 L unit interestingly features a variable-geometry turbocharger that delivers optimal power and efficiency throughout the rev band. Another interesting fact about the engines is that both are made up of highly durable components which are designed to last for 240,000 kilometers.
The car comes with a choice of two transmissions, a 5 peed manual transmission and a 6 speed automatic transmission featuring electronic shift-control with clutch-to-clutch capability and an electro-hydraulic control module.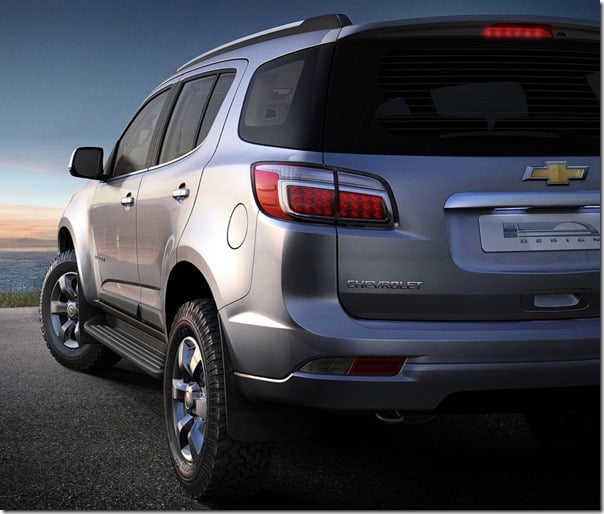 image – Chevrolet Trailblazer SUV
The chunky and masculine looks of Trailblazer complemented with class leading features and impressive driving dynamics could give Toyota Fortuner and Ford Endeavour a run for their money. Though nothing official, we are hoping the car to get launched by the year 2013.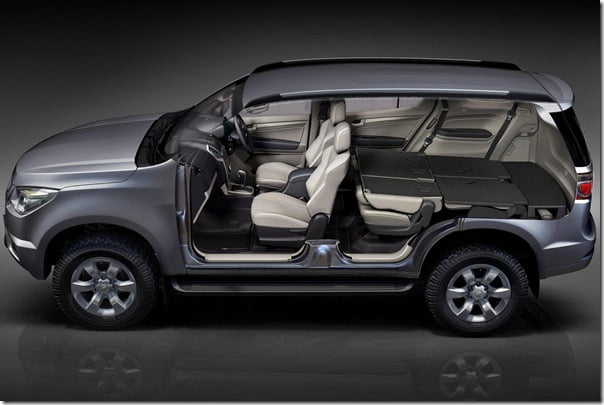 image – Chevrolet Trailblazer SUV
check out more-