Citroen C5 Aircross will compete with the likes of MG Hector, Jeep Compass and Hyundai Tucson.
Groupe PSA will debut its first car, Citroen C5 Aircross in late 2020 In Indian market but the SUV can be available through leasing services too. Citroen Lease will be the new age mobility solution in the country.
The company is in partnership with ALD Automotive, a globally renowned automotive leasing and fleet management company. Citroen aims to provide their cars to small and medium sized businesses, corporate and public sector as their leasing services.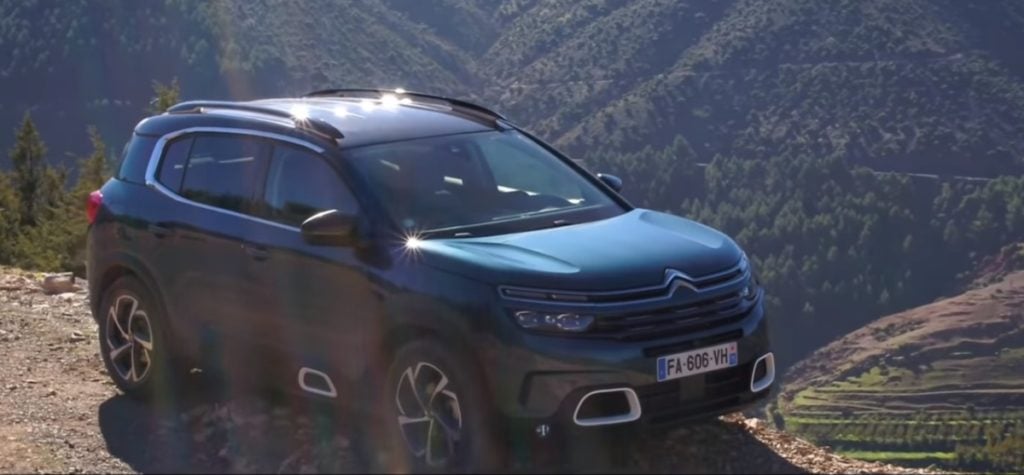 Commenting on the new leasing initiative, Roland Bouchara, Senior Vice President Sales and Marketing, Citroën India says, "We are inspired by India and we are committed to providing the best-in-class car ownership experience to our customers.
Furthermore, Leasing is one of the favourite ways to have a car across the world and in India, it is slated to grow at a rapid speed. Citroën Lease will be available across the entire product line-up at an attractive monthly lease rental.  We are confident that our customers will benefit from this collaboration."
Also Read: MG Hector 6 Seater Spied In India – Launch Soon?
The company aims to launch the Citroen C5 Aircross before the end of 2020 and the car will compete with the likes of Hyundai Tucson, MG Hector, Jeep Compass in India. The expected price for the SUV will be between Rs 18 lakh to Rs 25 lakh (ex-showroom).
Suvajit Karmakar, Chief Executive Officer & Whole-time Director, ALD Automotive India says, "We are proud and excited to partner with Citroën outside Europe, where we work very closely together to offer innovative and customised leasing solutions to our customers.
The benefits of leasing to the customers include no upfront cost, no financial risk, efficient tax management, easy upgrade and hassle-free maintenance and insurance. With a strong product pipeline for India, Citroën Lease will be an attractive option for potential customers and we look forward to a mutually beneficial relationship with Citroën."
Also Read: Kia Seltos Official Accessories – List And Prices
Talking more about the SUV, it is expected to carry features like panoramic sunroof wireless charging, keyless entry and push-button start, Highway driver assist, Citroen connect navigation and hill hold assist.
The power output is expected to be in between 130 bhp to 174 bhp and EAT8 transmission can be expected. The SUV will come with progressive hydraulic cushion suspension.