The French car marque has been trying to establish itself in the mass car segment in India which led to the creation of the C3 crossover hatchback and we might soon see an electrified version of the same.
As per an image shared with us, the Citroen C3 is close to getting an electric version. Actually, the image is that of a Citroen C3 EV that was spotted at a charging station near Pune, Maharashtra. The petrol version already exists in our market and has been selling in decent numbers. With the industry moving toward electrification, the French automaker aims to establish itself in our market with the electric version of the same. We can expect the launch of the C3 EV in the first quarter of 2023. The other upcoming EV in this space will be the Tata Punch EV which has also been spied testing multiple times on our roads.
You may also like: Citroen C3 CNG Spied Testing – To Rival Upcoming Tata Punch CNG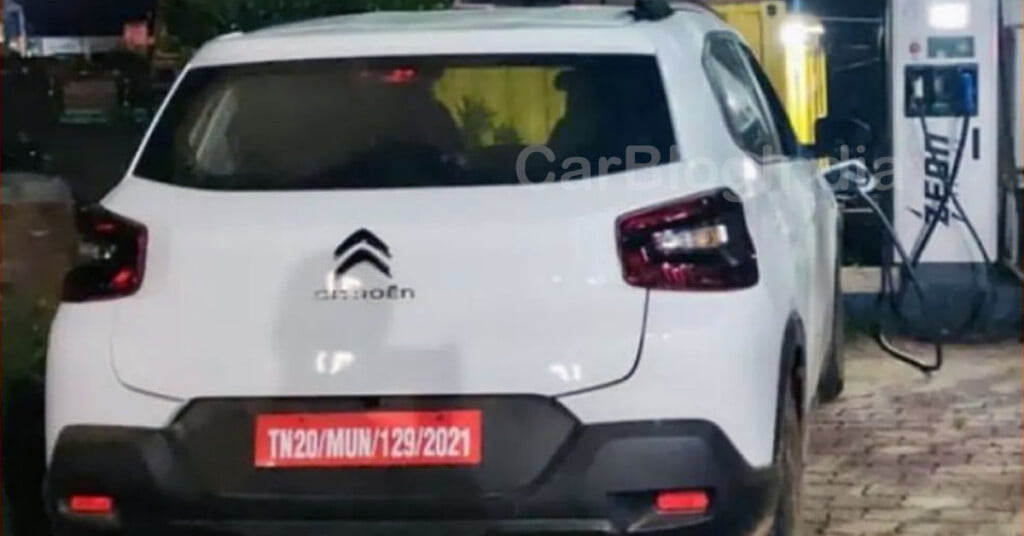 You may also like: Jeremy Clarkson Tows a 13,000 Ton Ship With Citroen C3
Citroen C3 EV
The above image shows the Citroen C3 EV parked at a charging station. The electric version of the crossover hatchback was spotted somewhere near Pune. There are no giveaways from the rear end regarding its green credentials. But there might be some distinct design elements or badges at the front or on the sides. Moreover, since the actual launch date has not been revealed yet, there might still be some minor changes to the exterior.
You may also like: 5 Reasons Citroen C3 is Better Package Than Tata Punch
Expected Specs
With the C3 EV, Citroen could have one of the cheapest EVs in the country. At present, this title is held by the Tata Tiago EV which starts at Rs 8.49 lakh, ex-showroom. The C3 Electric might well be priced around the Rs 10 lakh to Rs 12 lakh. Apart from that, we could expect a driving range of 180 – 220 km on a single charge. The MIDC range of the Tiago EV with the 24 kWh battery pack is 315 km. The real-world range will be around 220 – 250 km.
You may also like: Citroen C3 Vs Maruti Ignis Comparison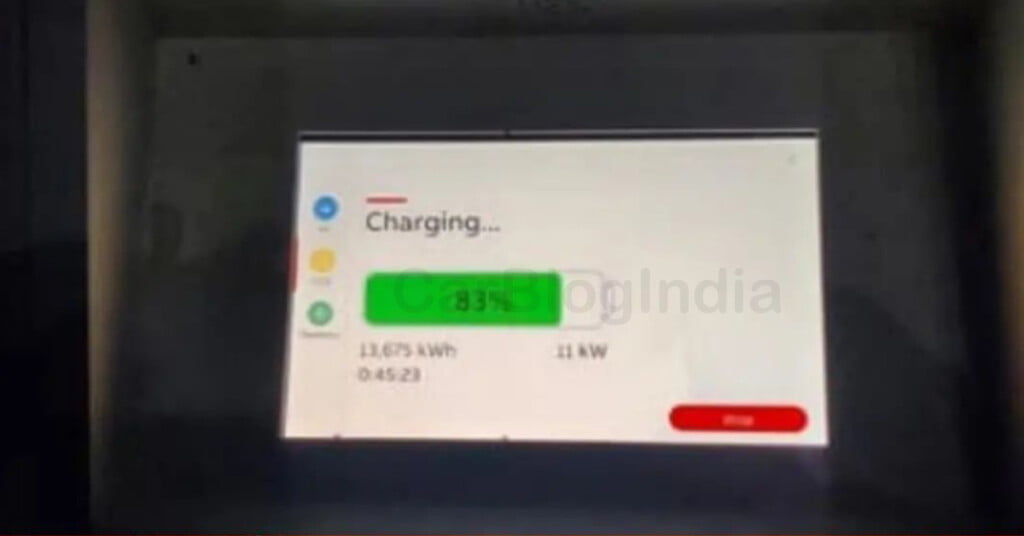 With the relatively affordable EVs becoming increasingly popular in our market lately, it looks like India is ready to jump on the EV bandwagon. However, it must be understood that there is still a long way to go for the infrastructure to be developed around the charging stations before the range anxiety issue gets out of the question. Still, carmakers bringing in such EVs is a positive sign for the mass adoption of electric cars in addition to the government incentives. Where do you stand in the EV discussion?
You may also like: Maruti Brezza CNG Reaches Dealerships, Arrives Before Tata Nexon CNG
Join our official telegram channel for free latest updates and follow us on Google News here.