Citroen might be a relatively new brand in India, but Europe is where it was born and is quite popular still.
In this viral video, a Citroen C3 Aircross pulls a colossal 13,000-ton ship. Before we go any further, we must clarify that this C3 Aircross is the European-spec model which is not sub-4m like in India. In fact, it measures 4.15 m which puts it somewhere in the middle of the compact and mid-size SUV segment as per the Indian nomenclature. Nevertheless, it is a small SUV that doesn't make extraordinary power to be able to pull a ship which is what makes this video so special.
You may also like: Citroen C3 vs Tata Punch Comparison
You may also like: 5 Reasons Citroen C3 is Better Package Than Tata Punch
Citroen C3 Aircross Pulls A 13,000-ton Ship
Jeremy Clarkson is arguably one of the most entertaining and knowledgeable car critics in the world. Top Gear is a world-famous series where he, along with his team keeps coming up with amusing ways to test cars. In this instance, he is convinced that his 120 hp C3 Aircorss has what it takes to pull a 13,000-ton parked ship. The crossover SUV is securely tied to the ship using ropes and the markings are clear to ensure that it pulls the ship for a distance of at least 25 m. This, as one would imagine is no small feat, if possible at all.
You may also like: Citroen C3 Vs Maruti Ignis Comparison
He begins the attempt by pressing hard on the accelerator. Resultantly, the ship barely moves but the rope becomes so tight that it snaps. But before it did, it began pulling the car back toward the ship. It became quite dangerous and the car was being threatened to get pulled back into the water. The rope breaking ensured that the car was safe. The team tied the rope to the car securely yet again. However, this time around, Jeremy Clarkson kept accelerating the car little by little.
You may also like: Citroen C3 Gets 3 Custom Packs with 56 Options, 70 Accessories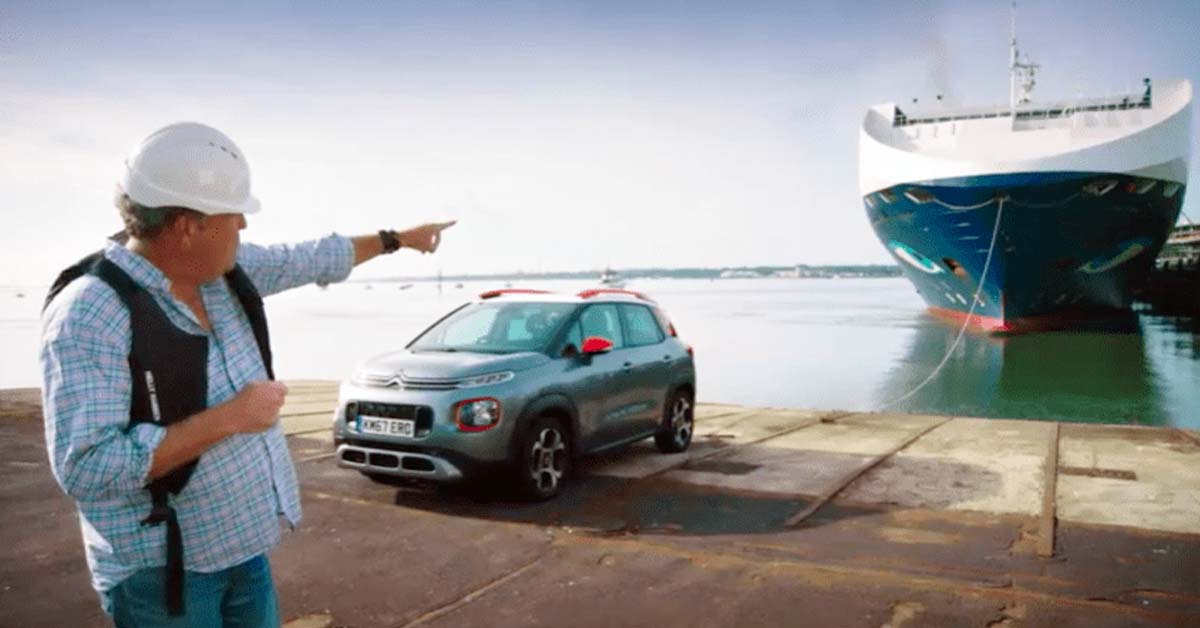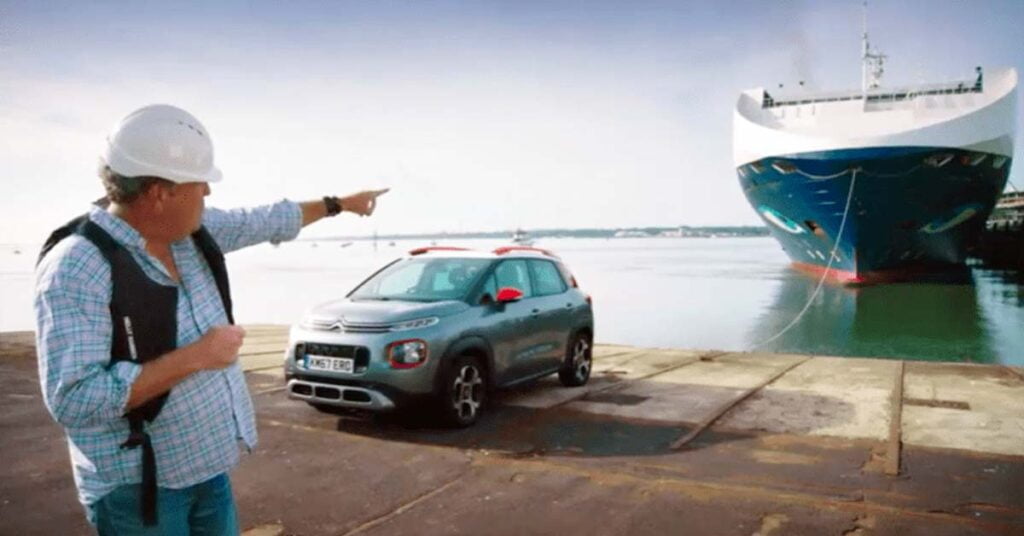 To everyone's surprise, the C3 was able to pull the ship across a distance of 25 m. In the process, the tyres of the car were burnt up because the driver had to keep accelerating despite the tires squealing. Also, by the end, the clutch seemed to have sustained severe damage too. Smoke was coming out of the engine which was visible in the video clip. Needless to say, the TV show makes such videos for entertainment purposes but you must not try such stunts with your personal vehicles.
Join us for FREE NEWS Updates on our Whatsapp Community or our official telegram channel.