Now, it is never a good idea to test the build quality of cars in the event of head-on crashes but it certainly offers a clear result.
In this video, a Citroen C5 Aircross and a Skoda Octavia are seen in a head-on crash. Now, the Octavia boasts a 5-star safety rating at the Euro NCAP back in 2019, while the C5 Aircross received a 4-star safety rating at the Euro NCAP in the same year. With the safety kit, the rating of the C5 was also 5 stars. These products are now sold in India as well. Therefore, this crash will let us know what to expect from these vehicles in the case of an unfortunate crash.
You may also like: Citroen C5 Aircross vs MG Gloster- Engines, Prices, Features, Specs Comparison!
You may also like: Father-Son Duo Brings New and Old Skoda Octavia Together This Father's Day
Citroen C5 Aircross and Skoda Octavia Crash
The video clip has been shared by Prateek Singh on his YouTube channel. He posts such videos in order to raise awareness among Indian car buyers about the importance of investing in cars with high safety ratings. The details of this particular incident are scarce. Nevertheless, the damage to both the cars is clearly visible. First of all, it looks like the crash took place in a hilly area. Secondly, at least one, or possibly both the cars must've been driving pretty fast judging by the aftermath of the collision.
You may also like: Skoda Octavia Airbags Deploy Without Accident, GoDigit Denies Insurance
The front profiles of both the cars have suffered damage. The bumper, bonnet, grille, headlights, etc have been deformed in both cars. In fact, the bonnet cap of the Octavia is raised completely. However, what is impressive is the fact that the A-pillars of both vehicles have remained intact. This means that the impact was not able to penetrate into the cabin. The passengers of both the cars were safe as a result. The airbags inside the cabin of both cars are seen deployed.
You may also like: Skoda Octavia vs Hyundai Elantra – Engines, Prices, Specs, Features, Safety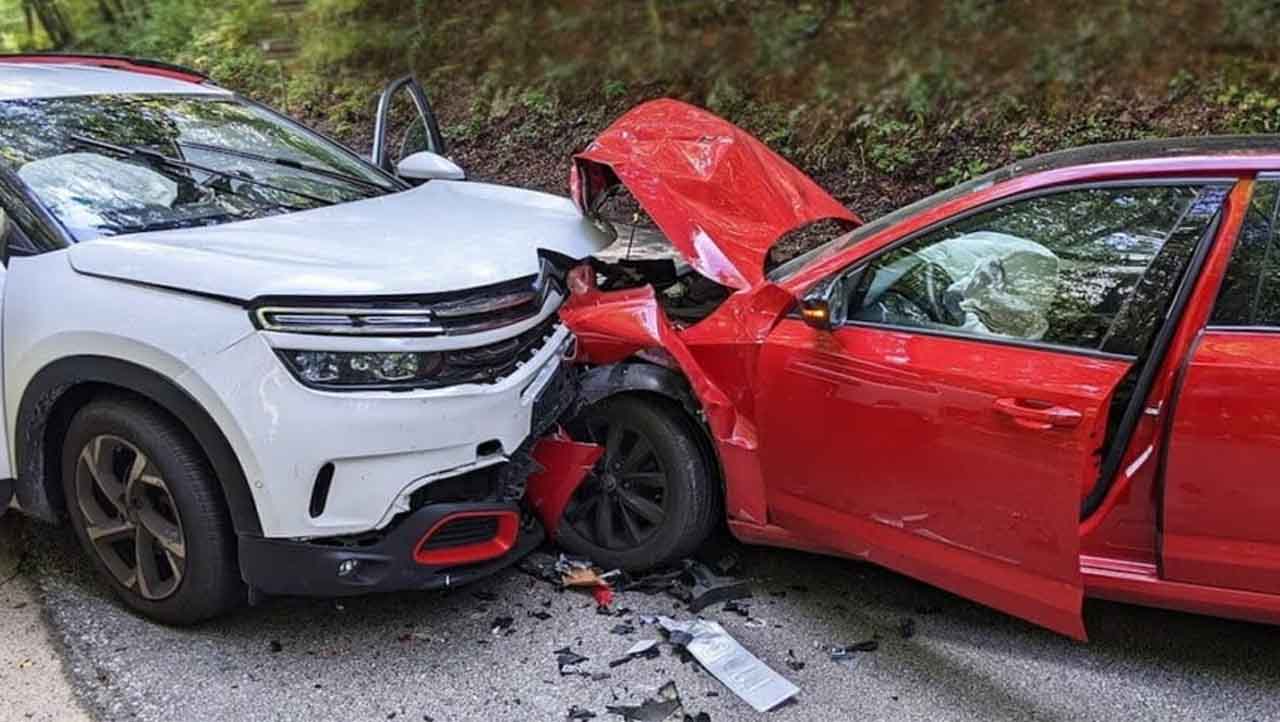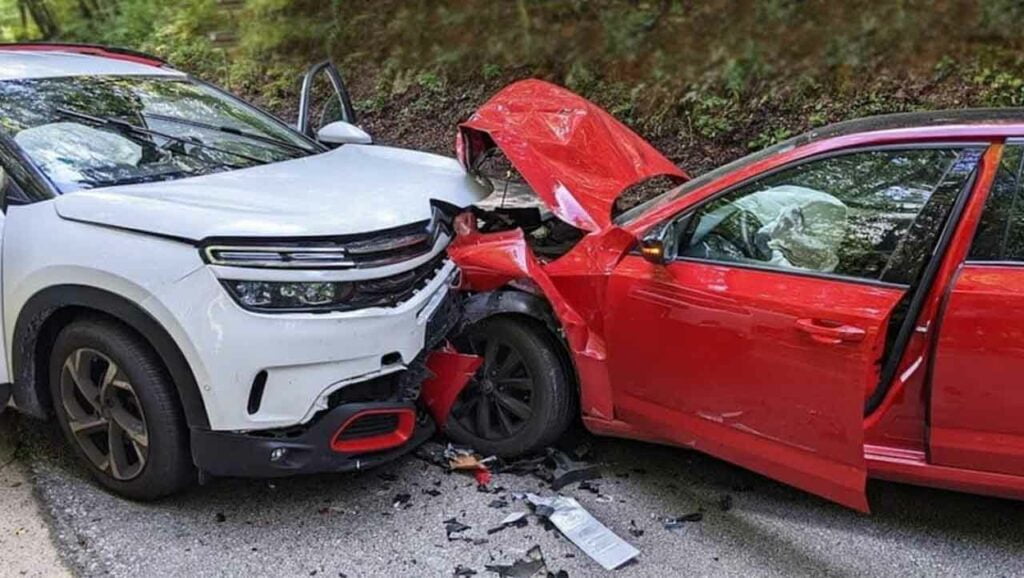 Finally, we would like to direct the attention of our readers toward the importance of following traffic rules. Particularly important is to prevent overspeeding at all costs. It continues to be the single most common reason for all unfortunate incidents on roads. If you drive slowly, there are chances of controlling the situation even if the other driver is at fault. Otherwise, you could end up in a sorry situation despite it being not your fault. Follow the traffic regulations and stay safe.
Join us for FREE NEWS Updates on our Whatsapp Community or our official telegram channel.