A class 10 student from Chandigarh made this motorcycle from scrap material which runs on petrol now, but earlier, was electric!
Building a motorcycle from scrap materials still seems doable but a 16-year old Class 10 student doing it is new! Gaurav, a student from Chandigarh made this motorcycle from scrap materials. No, he did not make this bike during the lockdown but 3 years back. That means when he was 14 or 15 years old or in class 7.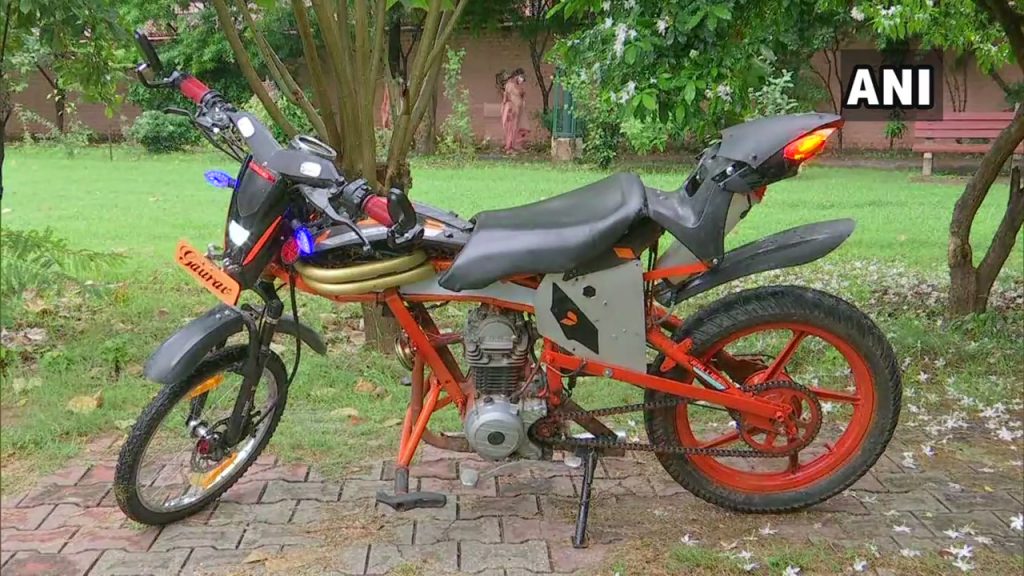 Three years ago, he first made an electric motorcycle out of scrap materials. However, its speed was very low and not at all practical. So, he decided to turn the electric motorcycle into a petrol-powered one. This is the same bike that went through all this transformation. Looks very odd, doesn't it?
Also Read: This Electric Scooter From Xiaomi Is Perfect For Your Grocery Shopping
This motorcycle now offers 80 km/l worth of mileage that's equivalent to a 100cc motorcycle. Let's see if you can spot the parts and from which motorcycles do they come. Actually, there are many cycles parts also used here. The rear alloy wheel comes from a Pulsar and its rear portion too.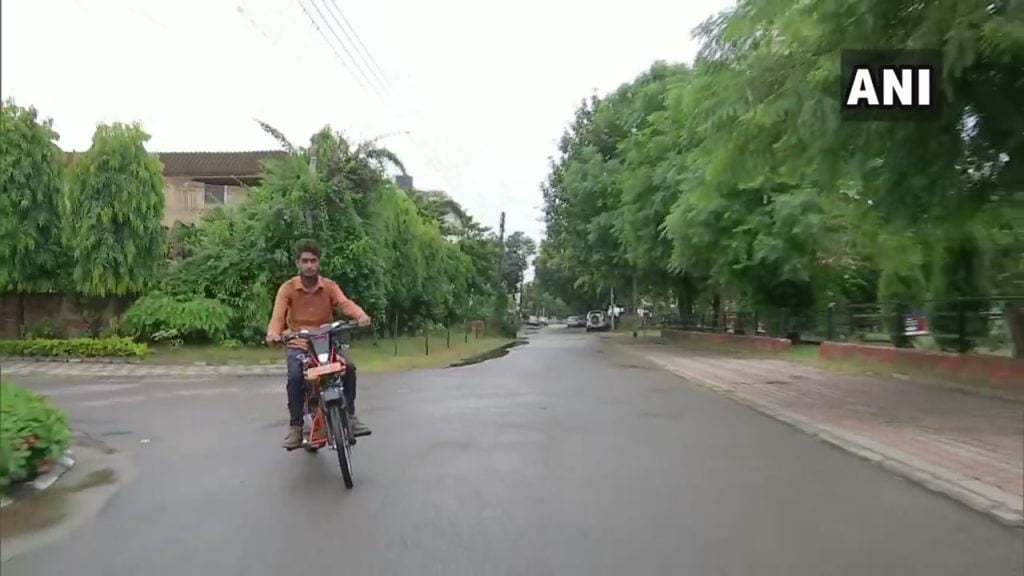 The student wants to pursue automobile engineering. He tries taking out this motorcycle for a daily ride in his near locality. However, we are not sure about its top speed. By the looks of it, it cannot achieve a speed more than 30-40 km/hr. Hats off to the sheer talent and dedication of this child for building a motorcycle at such a young age.
There have been many instances where we have seen people building up a motorcycle from scratch with the confines of their homes. And not just motorcycle, but cars as well. Many have the money to use components from different vehicles while some rely on the scrap materials that are found in different garages.