The premium cars come equipped with touchscreen-enabled smart keys that do more than just lock and unlock the car. Here is a way to convert your regular key to a smart key.
People have been excited to convert their regular key to a touchscreen operated smart key. This trend is catching on with the rise in the number of people going to the automotive aftermarket to get their cars modified. There are quite a lot of things that we admire about luxury cars. However, we can't copy it and install it on our vehicles directly. However, as this video will show, we can actually convert our regular key to a touchscreen smart key relatively easily. Here are the details of how to do it.
Also read: How To Reduce Excessive Fuel Consumption?
How To Convert Your Regular Key Into Touchscreen-Enabled Smart Key?
This is a video posted on YouTube where the car owner goes to a shop that makes these BMW-styled smart keys. The only criterion is that your car needs to have the start/stop button function. If it is so, then this guy can program the functions of any smart key into this premium touchscreen display key which come with luxury cars like BMW, Audi, etc. You could get such a key for Rs 15,000 which might seem a lot in the beginning. But once you acquaint yourselves with the features it offers, it is not a bad value for money proposition. The touchscreen display has the lock/unlock screen button. The features on the display include a lock, unlock of the car, boot release and an additional function that could be customized for auto window operation.
Also read: You've Been Using Your High Beam Incorrectly All This While!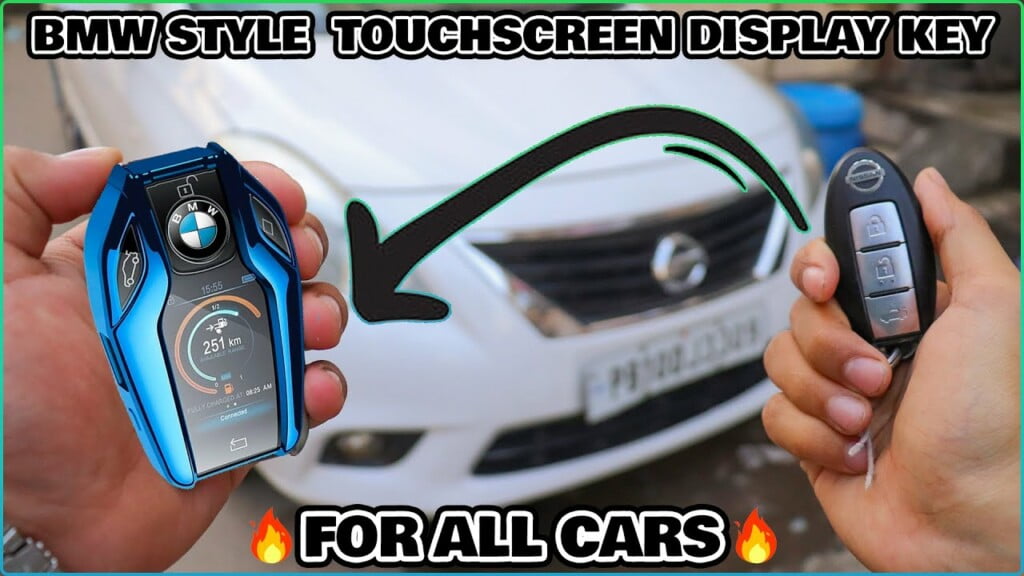 The other interesting aspect of this car that was demonstrated in the video is once you leave your car, it will automatically lock itself if you are at a certain distance away. This is a great feature to have for people who forget to lock the car from time to time. Additionally, when you approach your car with the smart key in your pocket, it will automatically unlock the car and you directly sit in and start the car. The entire process remains keyless. The shop owner also offers smartwatch type keys for cars which he uses for his own Honda City. The dial has a similar 4-5 button setup which is operated via a touchscreen.