You might have come across a ton of images of modified cars but this wide body modified version of Maruti Alto is arguably the craziest you have seen so far. Maruti Alto has been a lifeline for the Indian population since time immemorial. One can easily find an Alto in any part of the country. Now, to take something so special and popular and turn it into a monster is no mean task. But Bimbledesigns has managed to do that and how. We shall take a look at the details of this wide body modified Maruti Alto.
Also read: ONLY Maruti Alto In India With Electric Sunroof – VIDEO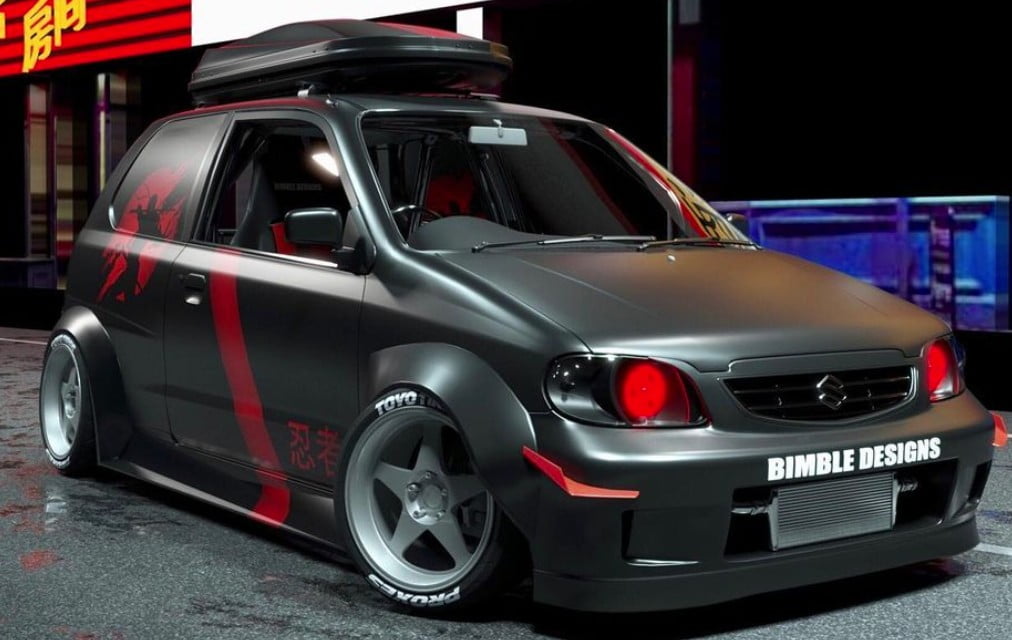 Wide Body Modified Maruti Alto
There are a gazillion elements to this modification. Let us address these one by one. The exterior body is finished in a matte grey paint scheme with body stickers and graphics all around. The front fascia features a diabolic sporty red background inside the headlamp cluster, blacked-out front grille, boxy front bumper holding the radiator grille in the middle, chunky wheels arches, ultra-low profile tyres, low body design with massive side skirting, blacked-out A, B and C-pillars and a Thule box at the top of the roof. The wide body concept has customized doors that open outwards known as the gullwing doors. There are just two doors with a rear door and window hosting red graphics. The taillamps have an LED feature along with a black bumper and dual chrome exhaust tip. You could be easily forgiven to believe that this is some sports car if you hide the Suzuki logo.
Also read: India's Smallest Electric Car Is Cheaper Than Alto 800; Has 200km Range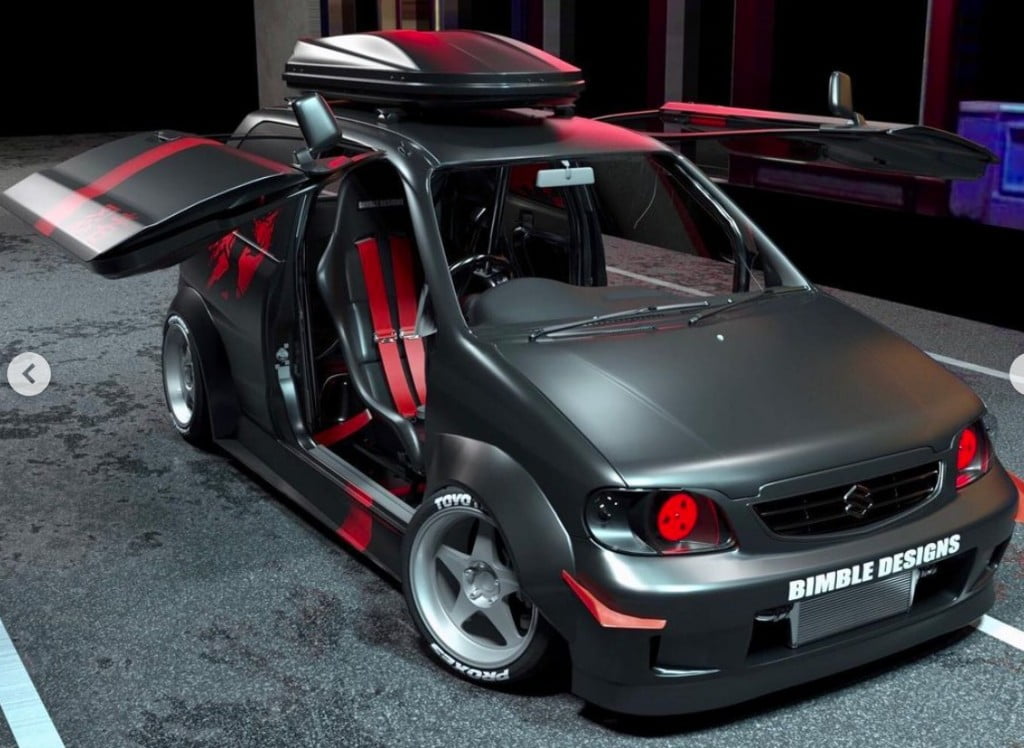 Glimpses of the Interior
While a clear and dedicated image of the interior is not available, one of the images extends the view inwards as well. The seats seem to have been modified as well. The upholstery carries a red and black design pattern. Also worth mentioning, there is no passenger seat which makes it a total badass. The steering also seems customized with a racing car-type unit installed. With the kind of attention to detail shown on the outside, we expect the inside to be just as charismatic if not more. We appreciate the creative imagination that automobile designers have. It is because of this imagination that they are able to come up with such brilliant ideas for modifications on even an entry-level car.
Also read: This Modified Hyundai i20 Looks Sportier Than N-Line Variant!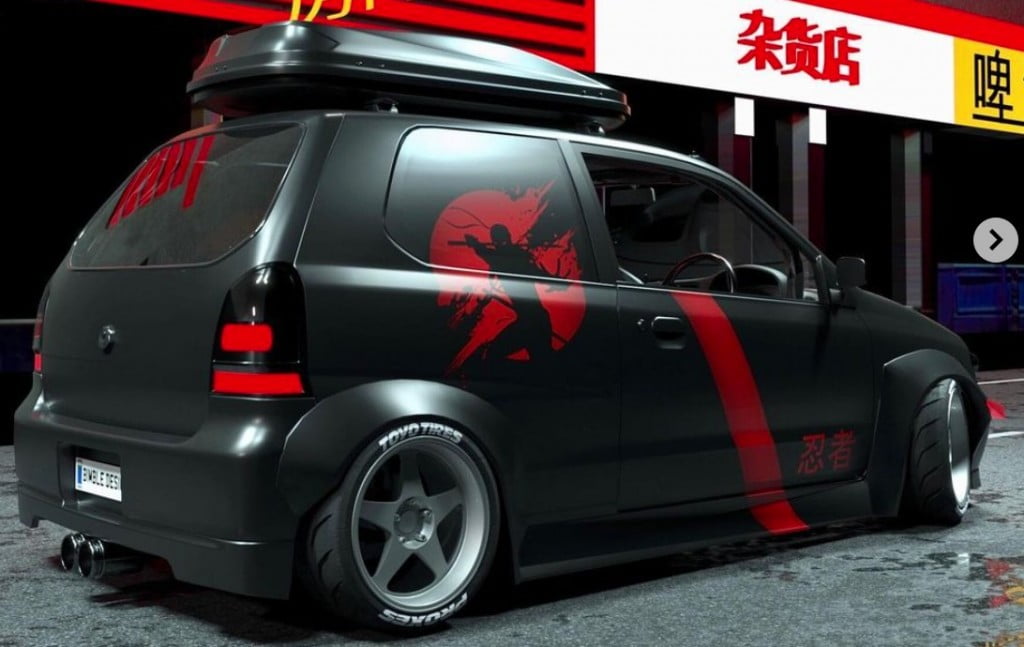 Join our official telegram channel for free latest updates and follow us on Google News here.