Cristiano Ronaldo is already well known for his exotic car collection and the latest addition to his collection is an ultra exclusive £8.5 Million Worth Bugatti Centodieci, only 10 of which will ever be built.
There are many celebrities across the world who have an extensive car collection but there are few that come close to that of Cristiano Ronaldo. The football star is already pretty renowned for his exotic car collection and he has now added yet another ultra exclusive hypercar to his garage. Cristiano Ronaldo has bought himself a limited-edition Bugatti Centodieci after guiding his team to a victory against Scudetto.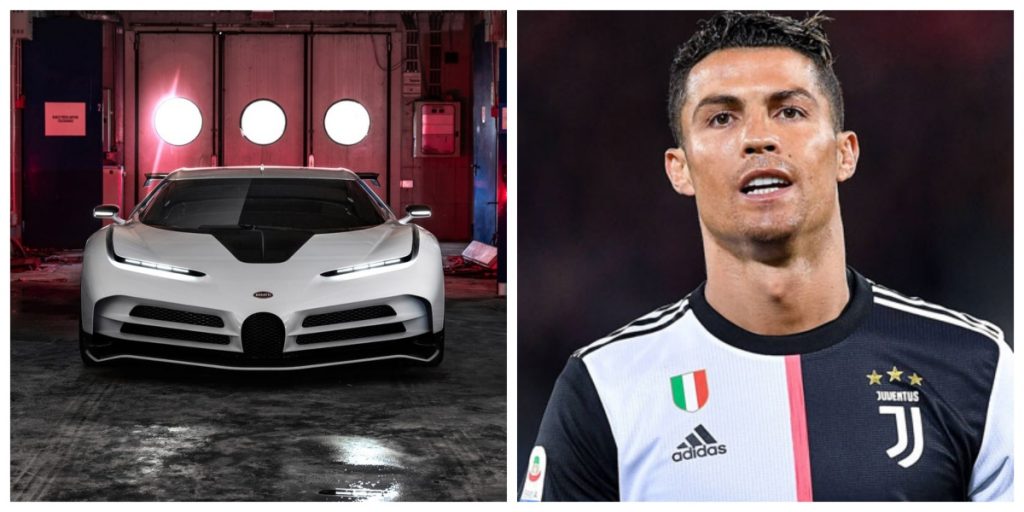 According to the report from Corriere della Sera, Cristiano Ronaldo shelled out £8.5 million for the latest Bugatti Centodieci after leading his team to their 36th Serie A victory. Ronaldo is already a five-time Ballon d'Or winner and celebrated Juventus' ninth straight Serie A title by adding this beast of a machine to his garage. The Centodieci has technically not been added to his garage yet as Bugatti will be delivering the car to its owners only next year. The Centodieci is only a design project based on the standard Chiron and not a track-focused or top-speed focused model as some others in the Chiron range.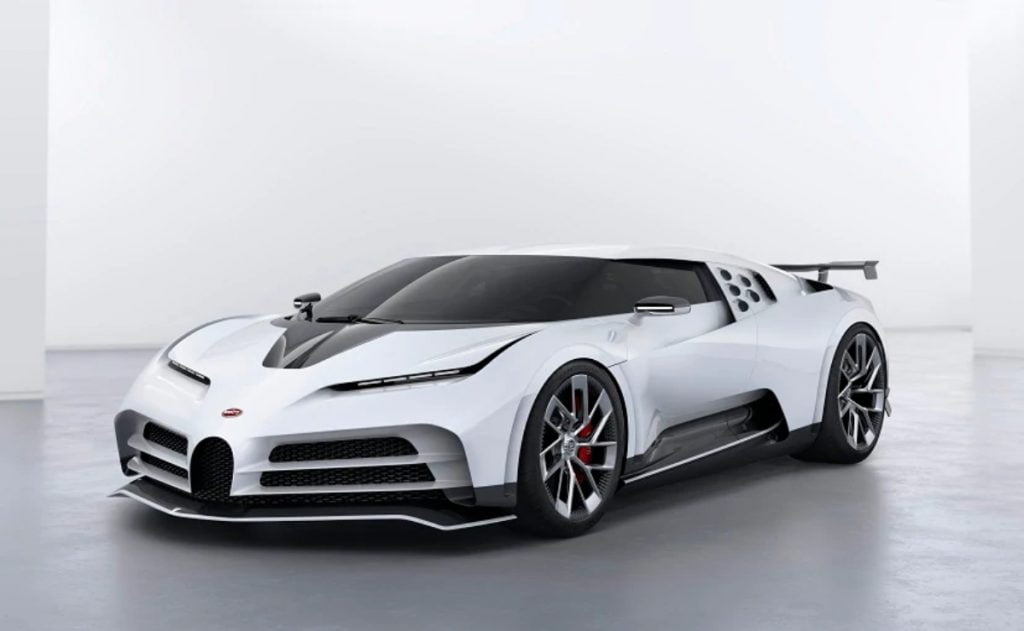 This Real Madrid star is however not new to Bugatti at all. His love for the French Automaker is well known as he owns already owns a Chiron, a Veyron and even a La Voiture Noire. The Centodieci is a hypercar based on the Bugatti Chiron that was built to pay homage to the Bugatti EB110 – the car that first put Bugatti on the world map of hypercars and was the fastest car of its time in 1991 – and only 10 units of the Centodieci will ever be made for the entire world. You can thus imagine how exclusive the car is.
Also Read : Is This a Jimny or a Defender? Or Perhaps The Best of Both!
To make it even more exclusive among the 10 examples of the Centodieci, Ronaldo's hypercar will come with the 'CR7' initials, taking the value of the car a notch higher. The footballer announced his latest acquisition by a post on Instagram. The Bugatti Centodieci is powered by a 8.0-liter quad-turbo W16 engine from the Chiron, but here the power output has been upped by 100PS, taking the figure up to 1600PS. Bugatti claims the Centodieci can do the 0-100kph sprint in just 2.4 seconds. At £8.5 million (or about Rs 80 crores in Indian money), it is also the world's most expensive car currently.
Also Read : Top 5 Legendary Fiat Cars That Changed The Way We Indians Drive!
This has not been the only ultra sensational set of wheel added to the football star's garage this year. Earlier this year, Cristiano Ronaldo was gifted a £600,000 Mercedes G Wagon by his partner, Georgina Rodriguez, on his 35th birthday in February this year. To mention some other exotic cars from Cristiano Ronaldo's car collection, they would be the Rolls Royce Phantom, Lamborghini Aventador, Ferrari F430, Maserati GranCabrio and Bentley Continental GTC. He even has a £16 Million worth McLaren Senna in his garage. This garage, we tell you, is where many would love to rest in peace.