No one needs an introduction as to who Dalai Lama is.
But what is interesting is the fact that his Toyota Fortuner has steel wheels.
There is a very special reason for that which we will discuss in this post.
Did you know that Dalai Lama's Toyota Fortuner SUV has steel wheels? This post captures the entourage of Dalai Lama who is considered the head of the Buddhist religious authorities at the moment. He has his residence in Dharamshala, Himachal Pradesh and is often spotted visiting the mountain town. In this post from richtorque on Instagram, he is seen sitting in the passenger seat of the SUV greeting the public who have gathered to receive him. Here's why his SUV has steel wheels instead of alloys.
You may also like: Vlogger 'Tests' Build Quality of Rs 50 Lakh Toyota Fortuner by Hammering & Kicking It – VIDEO
You may also like: Toyota Innova HyCross Parked Alongside Fortuner – Road Presence COMPARED!
Dalai Lama's Fortuner Has Steel Wheels
The real reason for the steel rims and wheel cap is the fact that this Fortuner is a bulletproof vehicle. Hence, these are run-flat tyres which allow the vehicle to keep moving for long distances even if the tyres are punctured. Being such a prominent personality, having a bulletproof SUV is a part of the security protocol surrounding him. These are specifically engineered tyres with a special material that is difficult to get punctured and is capable of keeping the vehicle in motion even after getting damaged.
You may also like: MLA's Toyota Fortuner Hit by a Truck, Keeps Her Safe
There are various ways to make run-flat tyres. This includes developing tyres using a ton of extra rubber making them super heavy. But the multiple layers allow the vehicle to keep moving for a significant distance because the bullet is not able to penetrate until the core. Additionally, there are some tyres that have self-sealing properties that allow the hole from the bullet to get healed on its own. A few armoured vehicles even have the Central Tyre Inflation System that fills the air in tyres after detecting the loss of pressure.
You may also like: Man Dancing on Toyota Fortuner's Roof as it Goes Down Stairs is Plain Foolish
Toyota Fortuner
The Fortuner in its current avatar comes powered by a 2.7-litre petrol unit (164 bhp / 245 Nm) and a 2.8-litre turbo-diesel engine (201 bhp / 420 Nm). It is paired with 6-speed manual and automatic transmission options. With the automatic transmission, the torque produced is a massive 500 Nm with the diesel mill. There is plenty of off-roading equipment on offer to make it immensely capable in terrains without tarmac roads. The prices of the SUV range from Rs 32.59 lakh to Rs 50.34 lakh, ex-showroom.
You may also like: MC Square of Hustle 2.0 Fame Owns a Last-Gen Toyota Fortuner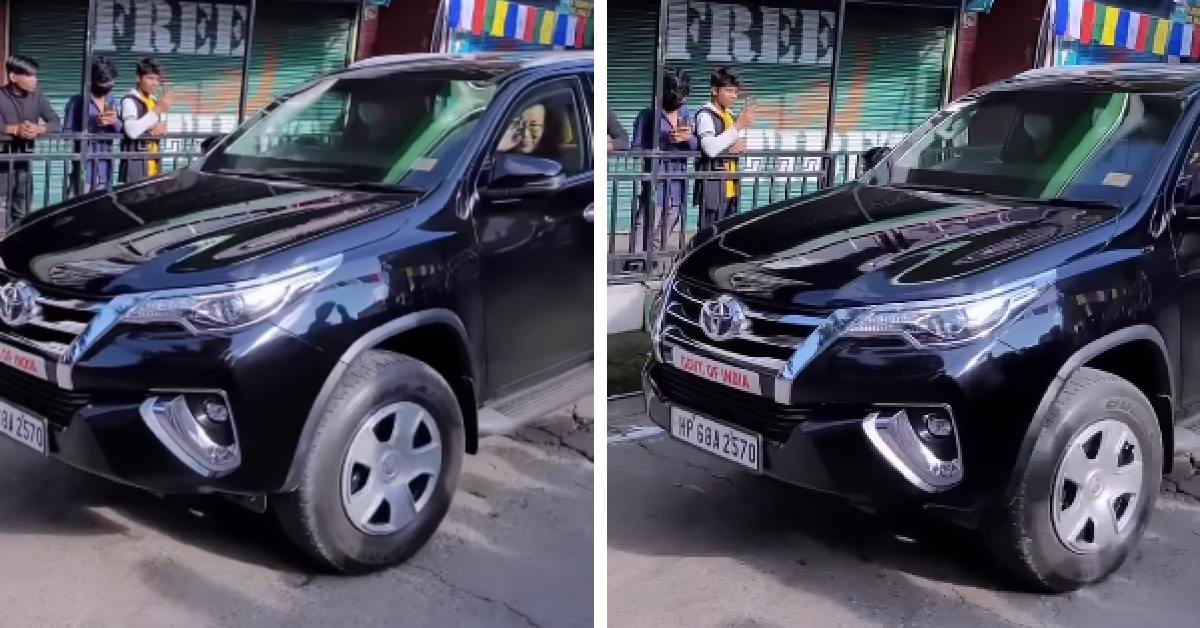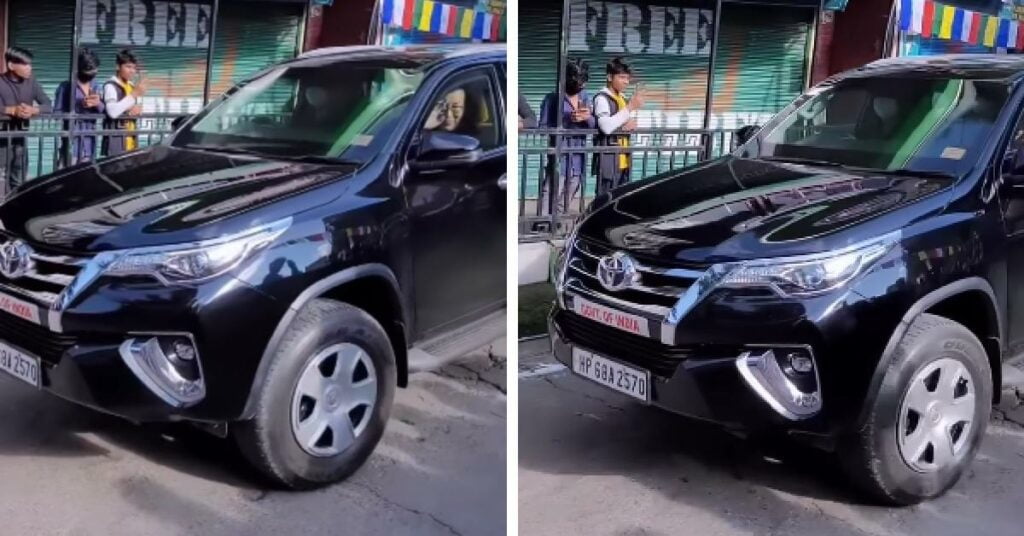 Disclaimer- The embedded videos/ external content is/are being used as a convenience and for informational purposes only; they do not constitute an endorsement or approval by Car Blog India of any of the products, services, and /or opinions of the corporation or organization or individual. Car Blog India bears no responsibility for the accuracy, legality, and/or content of the external site or for that of subsequent external videos/ external content. Contact the external publisher for answers to questions regarding its content.
Join us for FREE NEWS Updates on our Whatsapp Community or our official telegram channel.