Toyota Fortuner is the most popular SUV in its segment.
Lately, some people 'test' the build quality of vehicles by kicking them or hitting them with hammers.
Needless to say, this is not a great way to test the build quality of any car.
In this latest video, a Toyota Fortuner owner is seen 'testing' the build quality of the SUV by kicking it and hitting the body with a hammer. Fortuner is the most popular SUV in its segment, especially after the departure of the Ford Endeavour from our market. The Fortuner has been reigning supreme ever since. It comes with powerful engines and dedicated 4×4 configurations. But some people come up with weird ways of testing its build quality lately. This is one such instance.
You may also like: Dalai Lama's Toyota Fortuner Has Steel Wheels – Guess Why
You may also like: Toyota Fortuner Hits Tata Harrier from Behind, Here's the Result
Build Quality of Fortuner Testing by Kicking and Hitting with Hammer
The video has been uploaded by Prateek Singh on his YouTube channel. He posts content around road safety and the importance of buying cars with high safety ratings. This time around, he has got hold of a video clip in which a Fortuner owner is seen doing some weird activities. He comes up to the parked SUV and kicks it hard on the rear door. As a result, the body panel gets bent. The reason for this is unknown. Thereafter, he takes a hammer and starts hitting the same door with it. Marks are seen developing on the SUV.
You may also like: 'Influencers' Test Safety of Tata Harrier by Kicking and Hitting It
Now, we have no idea why he decided to cause damage to his own SUV. If this was an attempt to 'test' the build quality of the SUV, we must mention that this doesn't prove anything. There are proper NCAP tests that are designed in such a way that the build quality of a car is tested in the worst possible scenarios. Those take into consideration the safety of the pedestrians that could potentially be hit by the SUV as well. The final ratings are awarded based on the build and safety equipment in the car.
You may also like: Influencer 'Tests' Build Quality of Rs 1 Crore Land Rover Defender with Hammer!
Hence, videos like these must be taken with a pinch of salt and for entertainment purposes only. These are, in no way, the proper representation of the actual build quality or safety prowess of any vehicle. Many people these days perform such 'tests' just to get views on social media. We urge you to refer to only the official NCAP ratings to judge how safe a car is. What are your thoughts on this?
You may also like: Instagrammer Drives Mahindra XUV700 While Sitting on Roof – ADAS Misused!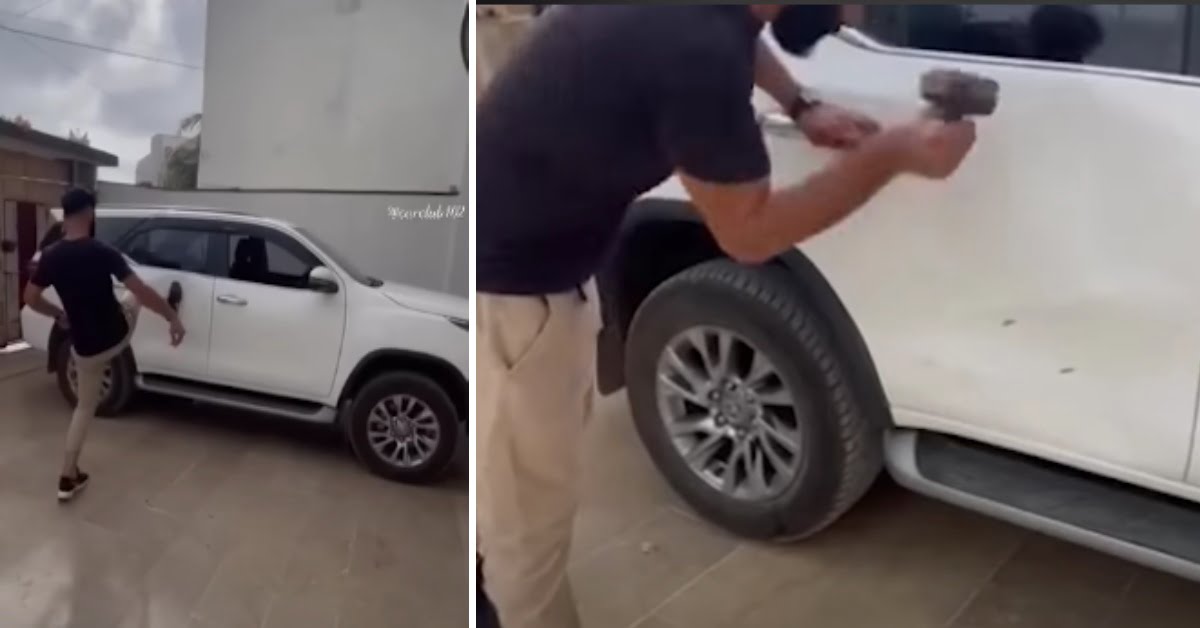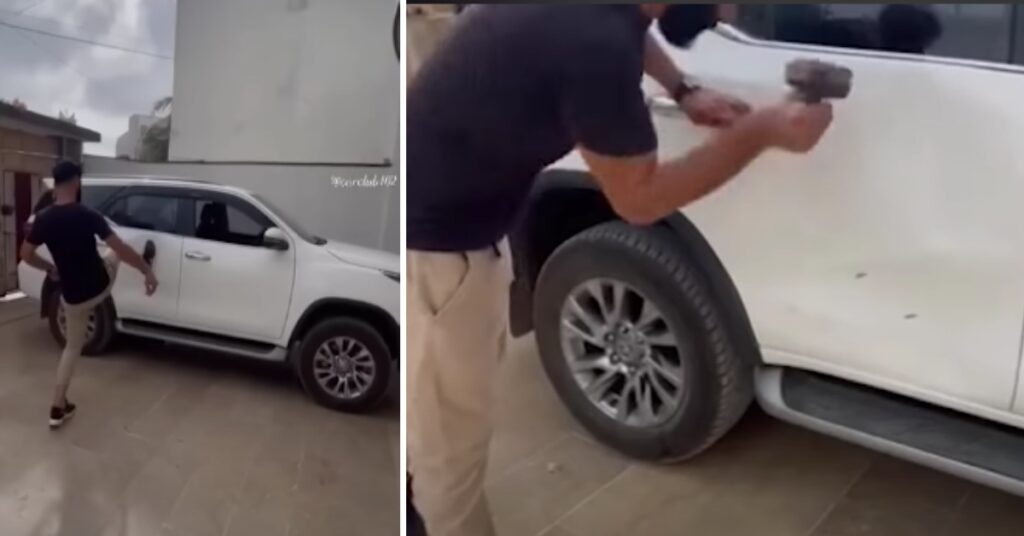 Disclaimer- The embedded videos/ external content is/are being used as a convenience and for informational purposes only; they do not constitute an endorsement or approval by Car Blog India of any of the products, services, and /or opinions of the corporation or organization or individual. Car Blog India bears no responsibility for the accuracy, legality, and/or content of the external site or for that of subsequent external videos/ external content. Contact the external publisher for answers to questions regarding its content.
Join us for FREE NEWS Updates on our Whatsapp Community or our official telegram channel.