An Instagrammer recently misused ADAS of Mahindra XUV700 AX7L as he sat on roof to pose for camera as his SUV drove automatically
Back at its launch, the Mahindra XUV700 made a lot of news for becoming the most affordable 7-seater SUV to offer ADAS features. However, soon thereafter, some users were seen misusing the new-age Autonomous Driving features that the SUV comes equipped with. Unfortunately, these people don't understands that Level 1 Autonomous Driving Assistance System can't substitute manual driving. Hence, it's really risky to let the XUV700 drive on its own. Still, an Instagrammer recently decided to sit on the roof of his vehicle as it continued driving on its own on a straight road.
You may also read: Mahindra XUV700's ADAS Misused on Independence Day
You may also like: 'Influencers' Test Safety of Tata Harrier by Kicking and Hitting It
Mahindra XUV700's ADAS Misused
This video comes from the Youtube channel of Nikhil Rana. This channel is regular with posting content that makes viewers aware about the importance of road safety and practising safe driving. In the latest video, it shows a Mahindra XUV700 that is being driven in a straight line. To our horror, the driver, who seems to be a youngster, gets off the driver's seat and sits on the vehicle's roof. All this while, the SUV drives along in a straight line. This video was originally posted on Instagram. This is clearly a stunt to gain followers on the social media network. However, needless to say, it's totally stupid and could have caused accident and injury.
You may also like: Man Books Mahindra XUV700 Over a Mercedes for Patriotism
Level 1 ADAS
Mahindra XUV700 AX7L comes with Level 1 ADAS features. These include functions like Adapative Cruise Control that maintains the speed of the vehicle according to the traffic and brakes and accelerates automatically. Meanwhile its Lane Keep Assist ensures that the vehicle is drives within a lane. Automatic Emergency Braking brings the SUV to a standstill if it detects a delayed response from the driver in spite of an obstacle being too close to the vehicle. However, the same system even detects if the driver doesn't have his/her hands on the steering wheel and ultimately stops the car after repeated warnings.
You may also like: REVEALED – What Ford's Mahindra XUV700-Based SUV Could've Looked Like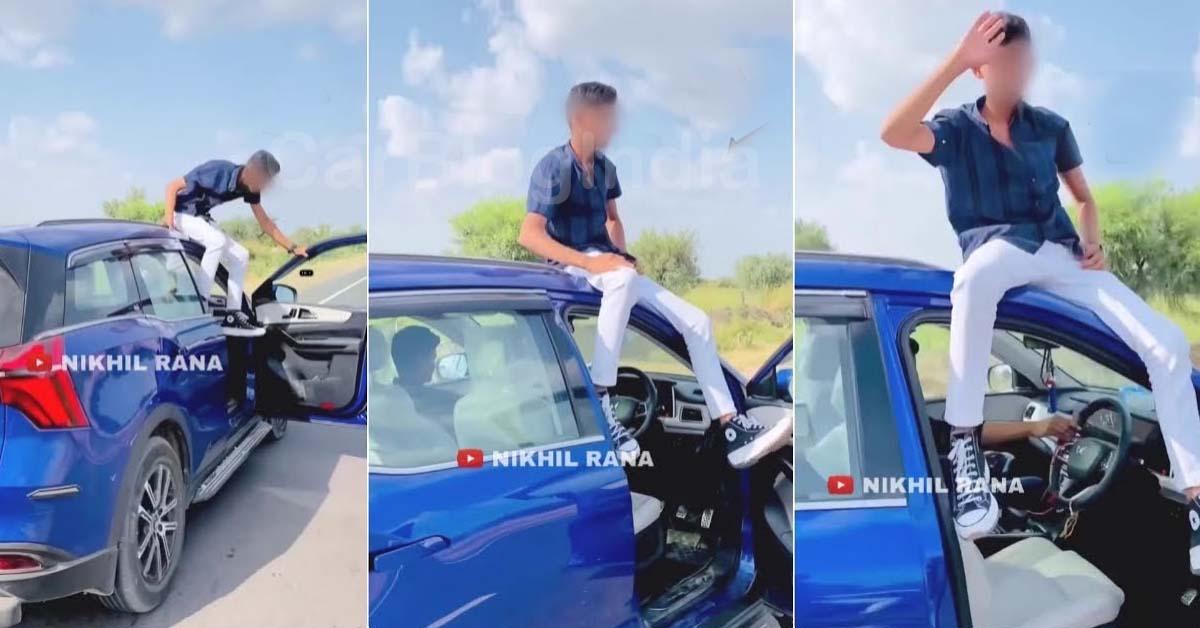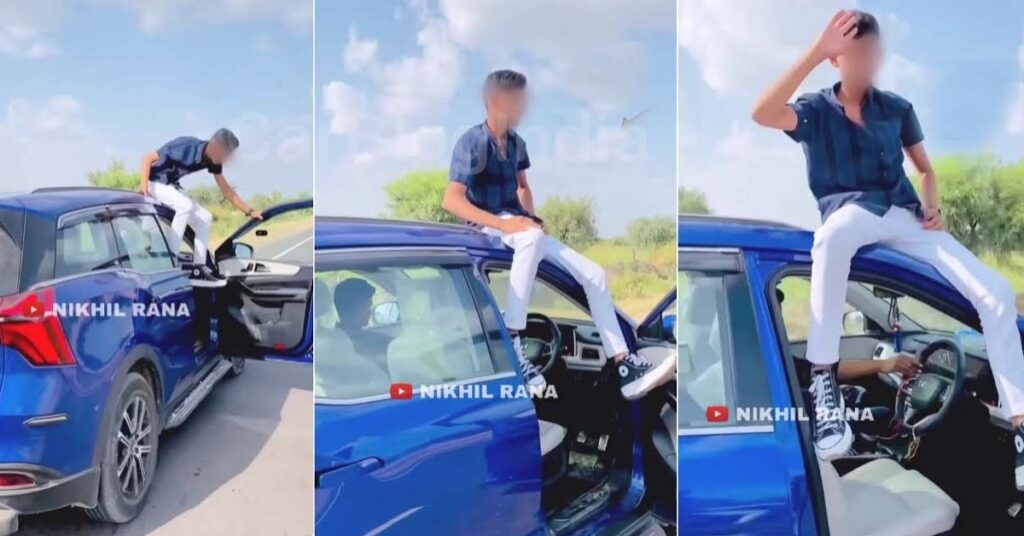 You may also like: Mahindra XUV700 Recalled 3 Times in a Month
It needs to be clearly understood that these advanced features do not replace the actual driver. Also, ADAS requires clearly marked roads to function properly. Now, this is something that is not always the case on Indian road network. Therefore, pulling off stunts like the one seen above can have fatal results.
Disclaimer- The embedded videos/ external content is/are being used as a convenience and for informational purposes only; they do not constitute an endorsement or approval by Car Blog India of any of the products, services, and /or opinions of the corporation or organization or individual. Car Blog India bears no responsibility for the accuracy, legality, and/or content of the external site or for that
Join us for FREE NEWS Updates on our Whatsapp Community or our official telegram channel.