While scrolling through Facebook, I stumbled upon these images of the vanity van of Shahrukh Khan customized by DC Design. DC Design is the most famous and successful aftermarket car modification house in the country. It has gained significant global recognition as well. Dilip Chhabria, the visionary behind DC, is a highly esteemed automobile designer who has successfully carved out a significant niche for himself in the industry. His journey began when he entered the realm of customizing mainstream cars after completing his degree program. As his creations garnered popularity and acclaim, he rapidly ascended to prominence, ultimately becoming a leading figure in the aftermarket car modification sector. Explore the details of this van here.
You may also like: Modified Kia Carnival from DC Design Looks As Posh as a Mercedes V-Class
DC Design's Vanity Van for Shahrukh Khan
These images come from the official page of DC2 Dilip Chhabria on Facebook. These encapsulate the sheer opulence on offer inside the van. We know that vanity vans are, anyway, extremely luxurious. Top celebrities use it as their home on wheels while shooting for movies or TV shows. Hence, there are all the basic amenities that you would find in a home. This includes things like a bed, TV, washroom, seating area, etc. But since this has been designed by the biggest car modification house in the country, there are bound to be a few extra goodies.
You may also like: YouTuber Crashes DC Avanti While Doing Stunts on Independence Day
The overall appearance of the van is quite enticing. There is a clever use of LED lights, wooden materials, lounge chairs, mirrors, large screens for entertainment, plenty of storage cabinets, comfortable seating areas, and much more. In all honesty, I feel like this is a lounge in some fancy 5-star hotel. But that shouldn't come as a surprise to anyone since this vanity van belongs to arguably the biggest movie star of our generation, SRK. We can imagine that he would've wanted just about every creature comfort inside this vehicle.
You may also like: Toyota Innova Hycross Gets Lounge Treatment from DC Design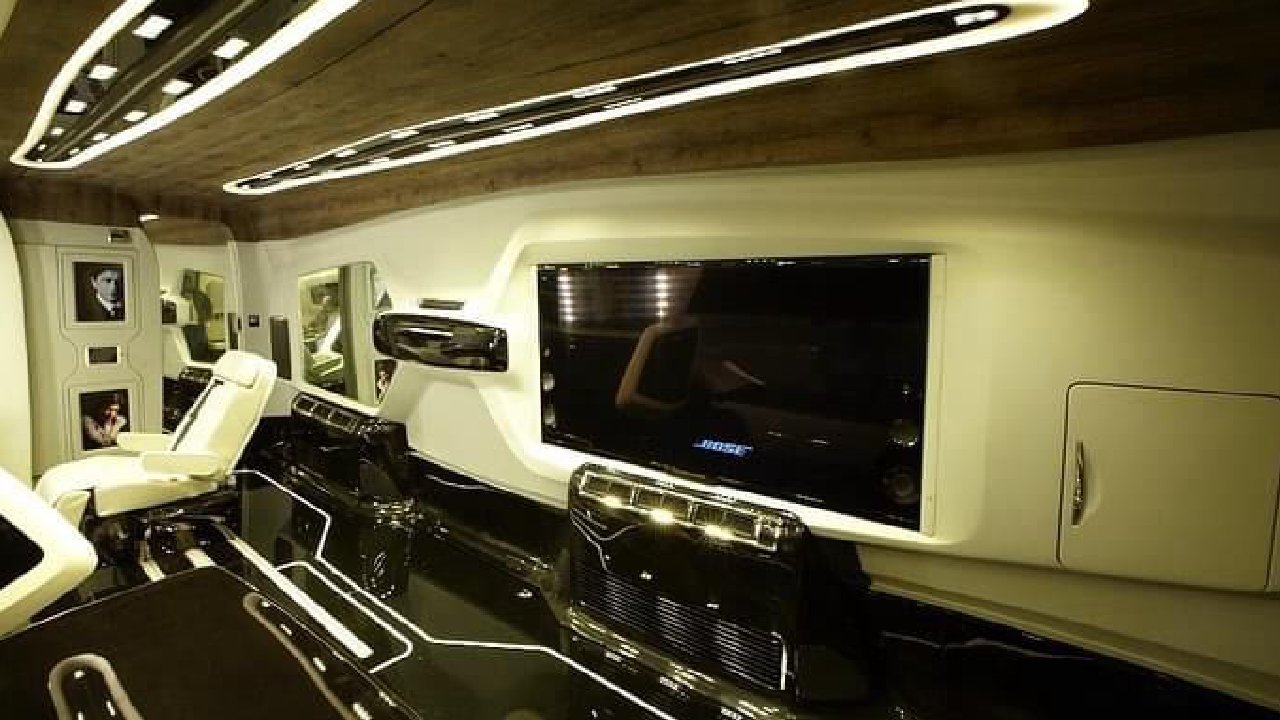 You may also like: How DC Avanti Became the Biggest Scam in India
Author's Note
We admire the professionalism and skill demonstrated by DC Design. Experiencing a highly customized vanity van from them is truly marvellous. DC specializes in creating modified versions of cars across all segments, ranging from entry-level to top-of-the-line luxury vehicles. This versatility is what sets them apart, as they have creative ideas for any type of vehicle. This diversity in their offerings brings us joy in sharing such stories. What adds to the intrigue is that these modifications primarily focus on the interior. Many exterior customizations face legal restrictions in India, but there are fewer regulations governing cabin revamps.
Join us for FREE NEWS Updates on our Whatsapp Community or our official telegram channel.