Brands use multiple ways to make their cars stand out. A cool pair of diamond-cut alloy wheels is an easy way to make a car stylish.
The styling of a car is the first thing that catches a customer's attention. Hence, car brands try multiple ways to stand out and make the best first impression. The easiest way to make a car more stylish is by adding a set of snazzy allow wheels. Most premium cars are known for their alloy wheels, just like most sports cars. Now, even lower variants have started replicating this design. While there are a variety of alloy wheels in the market, the diamond cut design is the most popular. In this article, let us take a look at everything you need to know about diamond-cut alloy wheels.
You May Also Like: India's only Mahindra Scorpio with GIANT 28-inch Alloy Wheels
What are diamond cut alloy wheels?
Diamond Cut alloy wheels are often marketed as a premium feature. In some of the marketing, the car companies also highlight these rims with a special finish that is achieved through specialized machines. All alloy wheels with a dual-tone finish and a great shine are diamond cut alloy wheels. The dual-tone finish on these rims includes a base finish with a darker color and the top metal with a shiny metallic finish.
How are diamond cut wheels produced?
The diamond cut alloys are made through a specialized mechanical process. This process requires special machines known as Computer Numerical Controlled lathe. They can efficiently chisel away painted parts of the alloys to offer a two-tone finish. The tip of this machine is made up of very hard metal or diamond. Hence, the rims made through this process are called diamond cut alloy wheels. The manufacturing process includes a few important steps:
First, the rim is first painted in the desired color and let to dry.
Next, the painted wheel is mounted on a machine to get a precise measurement of the areas that need to be given the 'diamond cut' finish using a laser. Some OEMs also call them 'laser cut alloys' for this reason.
Then, the machine is programmed by the operator to start the carving-out process.
Now, the mounted alloy wheel spins at a very high speed and the diamond tip lathe strips out a very thin layer. This adds a great shine to the stripped part and the wheels get a two-tone finish with the base paint.
Next, a coat of lacquer is applied to the wheel to preserve the finish and shine.
That's it!
You May Also Like: India's First Mahindra Scorpio N with Illegal 20-inch Alloy Wheels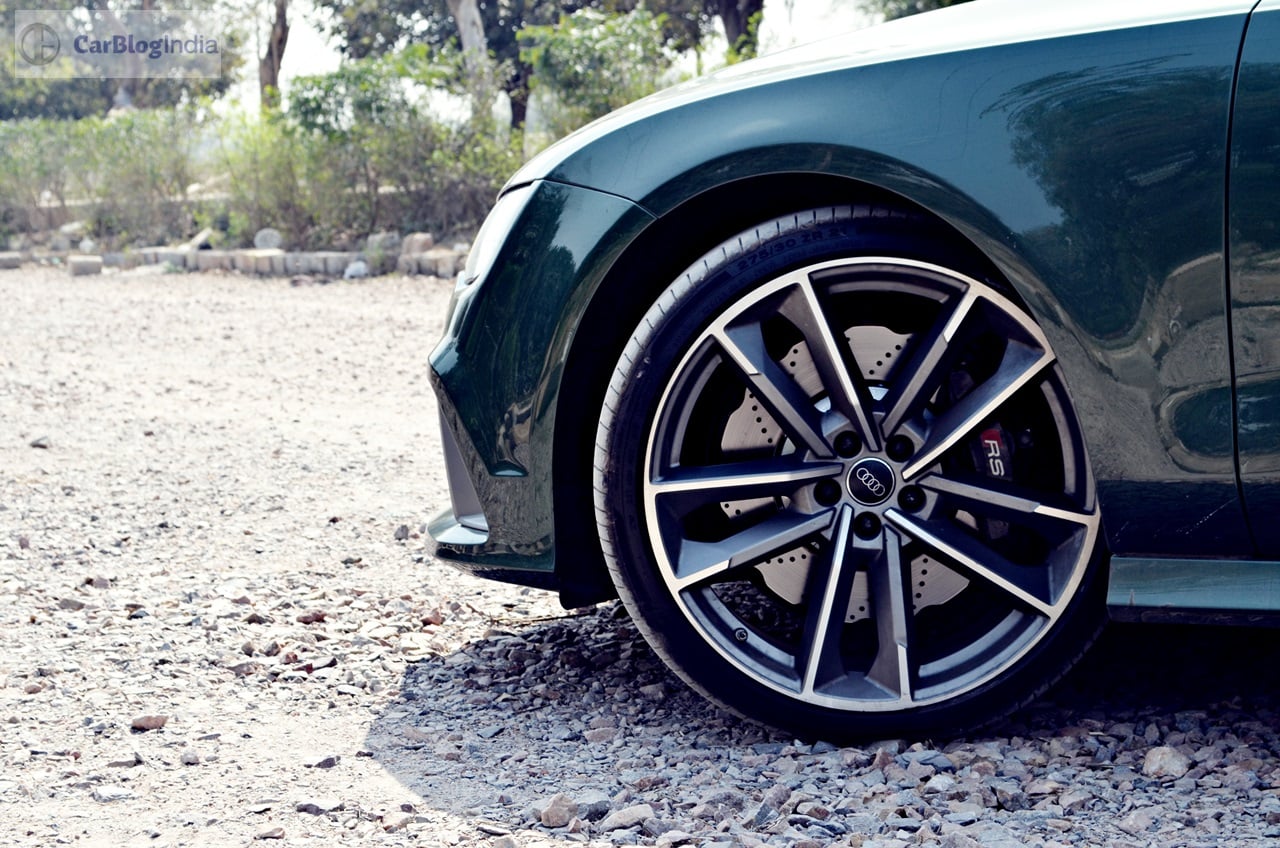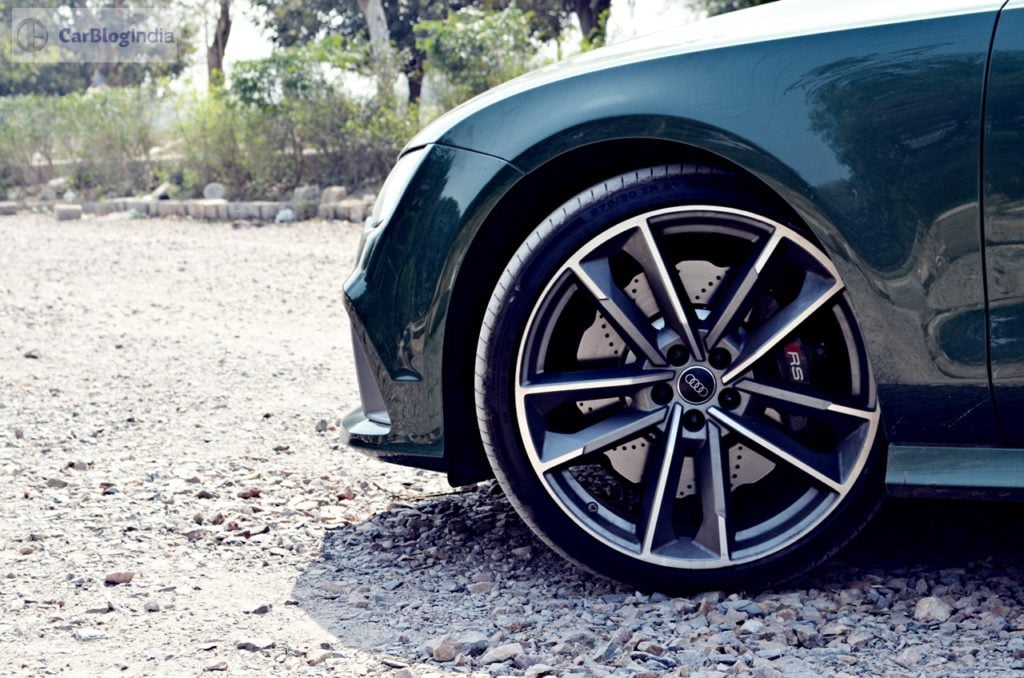 You May Also Like: First Ever Toyota Innova Hycross with Aftermarket 18-inch Alloy Wheels – This is IT
Which manufacturers use diamond cut alloy wheels?
Traditionally, diamond alloy wheels were limited to really expensive and premium cars from BMW and Mercedes. However, it is no longer the case now. Hyundai was the first brand to bring the new stylish alloy wheels to the mainstream car market. Now, almost every brand offers diamond cut alloy wheels on their top-end models. This includes the likes of Tata, Mahindra, VW, Skoda, Maruti Suzuki, and Renault. Some of these also offer stylish alloy wheels to their lower-end variants.
Are there any downsides to diamond-cut alloy wheels?
Just like everything, diamond cut alloys also come with a couple of downsides. The manufacturing process makes them more expensive to produce as compared to steel wheels or powder-coated alloy wheels. So, you will have to pay more to get the snazzy wheels. Also, these are not easy to maintain as well. Unlike normal wheels, these can't be re-painted, so even small leaves little chance of repair. It is almost impossible to achieve a great shine of a diamond-cut finish through repainting.
Conclusion
The diamond cut alloy wheels are an easy way to add style to a car model. However, they are also at the risk of turning into a fad with overuse. Also, the special manufacturing process will always keep them more expensive and harder to maintain. Additionally, these wheels are not as strong as a set of steel wheels. So, it makes no sense to get these on an off-road vehicle.
You May Also Like: Next-gen Mahindra Scorpio Reveals Alloy Wheels Design in New Spy Media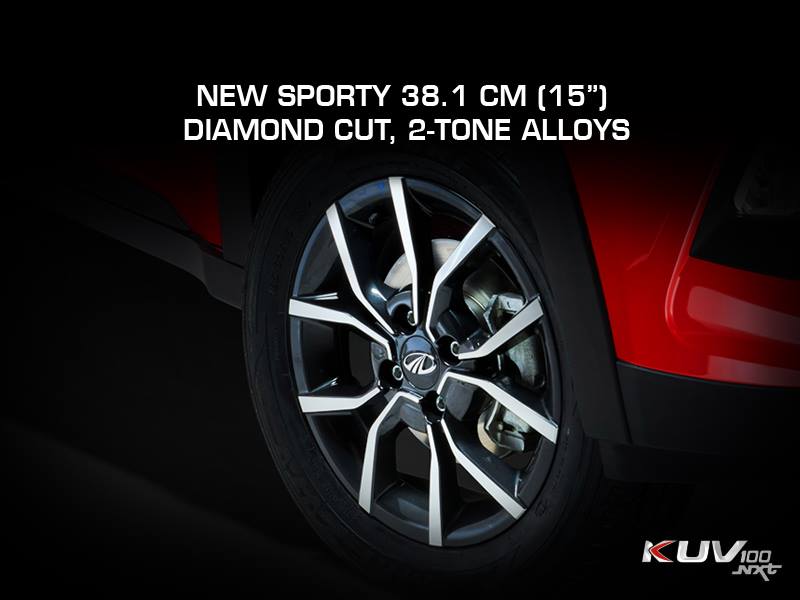 FAQ's
Q: What are diamond cut alloy wheels?
A set of premium alloy wheels that are manufactured through a diamond cut process. Thet feature a shiny dual-tone finish.
Q: Are diamond alloy wheels better?
Diamond Cut alloy wheels are very stylish. Additionally, they are lighter than regular steel wheels. This adds to improved handling and higher street presence. However, these wheels are not suitable for any off-roading. Also, you have to pay way more.
Q: How much do diamond alloy wheels cost?
The price of the diamond cut alloys depends on multiple factors – size, design, and the car manufacturer. Essentially, bigger wheels with more intricate designs will be the most expensive. While brands like Maruti or Hyundai can cost you anywhere between Rs 8,000 – 10,000, a BMW or Mercedes rim will you cost over Rs 50,000.
Q: What is the difference between alloy wheels and diamond cut alloy wheels?
Normal alloy wheels feature a single-tone powder-coated finish. However, the diamond cut alloy wheels feature a dual-tone finish that is achieved through precision crafting. IN short, the diamond cut alloy wheels have a shinier look.
Q: Why are steel wheels stronger than alloy wheels?
Steel wheels are made with a combination of carbon and iron. This makes them way stronger than diamond cut ones. The steel wheels are more durable and more shock-absorbent, despite being cheaper to manufacture. In short, steel wheels can withstand a lot more weight and pressure than diamond cut alloy wheels.
Join us for FREE NEWS Updates on our Whatsapp Community or our official telegram channel.