We keep coming across horrifying news pieces in relation to people creating a ruckus after drunk driving but this time, it led to the demise of a person.
In the latest news, a drunk Maruti Ertiga driver kills a pedestrian while trying to perform drifts. It is simply shocking to see how careless people become after getting drunk. Driving in that condition is the worst decision one could make because it involved risking the lives of not just themselves, but also of the others on the roads. That is exactly what ends up happening in this video as the bystanders, who had nothing to do with this, became the unfortunate victims of this lunacy.
You may also like: Made in India Suzuki Ertiga Mild Hybrid Reaches Indonesia
You may also like: 2022 Maruti Suzuki Ertiga CNG Mileage Tested
Drunk Maruti Ertiga Driver Kills a Pedestrian
The news has been shared by Gurugram News on YouTube. As per the information in the video, a few people were involved in a brawl outside a bar in Gurugram in an intoxicated state. In the street fight, at least one person was injured and was sent to the hospital nearby. After that, these people decided to perform drifts in the Ertiga recklessly. What is shocking is the fact that they were able to drive the MPV without any number plate. As the visuals indicate, they seem to be in an open area that looks like the parking lot.
You may also like: Maruti Ertiga Topples After Hitting Mahindra Bolero Neo, ALL SAFE
The speeding MPV comes toward a group of people standing on one side and hit them with brut force. One person lost his life on the spot while the other 3 sustained grave injuries. The Police sprung into action and were able to identify all the culprits along with the vehicle. They have arrested 7 people and their 8th accomplice is the same person who is in the hospital after the aforementioned brawl. He will be arrested after he is discharged from the hospital.
You may also like: Vlogger Tries Driving Hyundai Accent with Square Wheels – Hilarity Ensues
Such astonishing acts are mostly the result of people in an inebriated state. That is the reason why drunk driving is a serious offence as you don't have any control or awareness about what you are doing. As a result, you could even end up taking the lives of people as seen in this video. We hope that these culprits will get the punishment they deserve. What are your thoughts on the matter?
You may also like: Maruti Alto Driven into Pond, Rescued by Hyundai Alcazar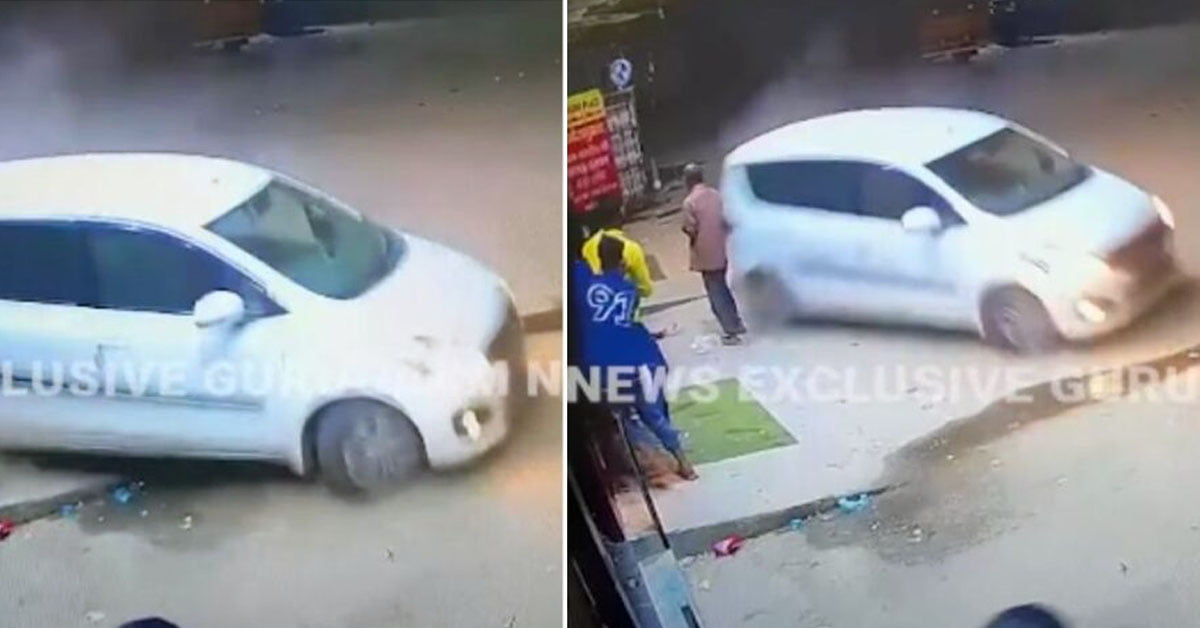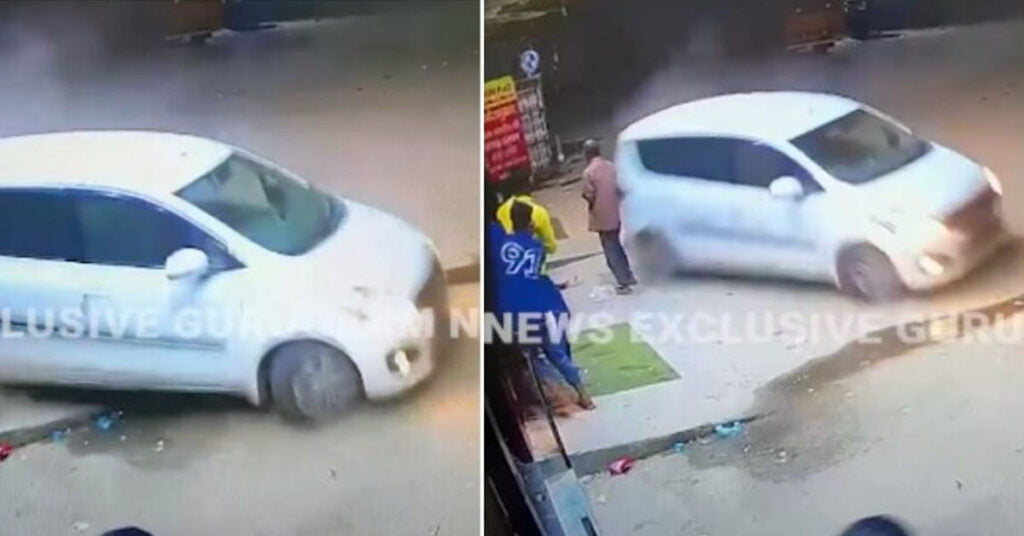 Disclaimer- The embedded videos/ external content is/are being used as a convenience and for informational purposes only; they do not constitute an endorsement or approval by Car Blog India of any of the products, services, and /or opinions of the corporation or organization or individual. Car Blog India bears no responsibility for the accuracy, legality, and/or content of the external site or for that of subsequent external videos/ external content. Contact the external publisher for answers to questions regarding its content.
Join us for FREE NEWS Updates on our Whatsapp Community or our official telegram channel.