Ssangyong has been seeing a turn around in fortunes ever since it was acquired by Mahindra. The company's only offering in the country,  Rexton has been off to a good solid start and in order to help Ssangyong gain a stronger footing in the country, Mahindra plans on launching the Korando as well in the country. Today we have for you the Exclusive Spyshots of the Ssangyong Korando Testing in India Completely Undisguised. The Ssangyong Korando was caught testing in Pune and seeing the fact that the car does not have the slightest of camouflage on it, we think that Mahindra is conducting the final tests on the car and it could be launched in India pretty soon.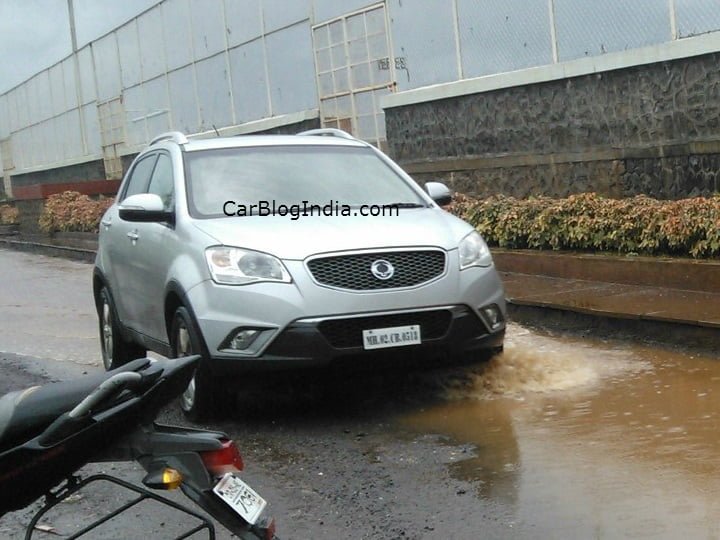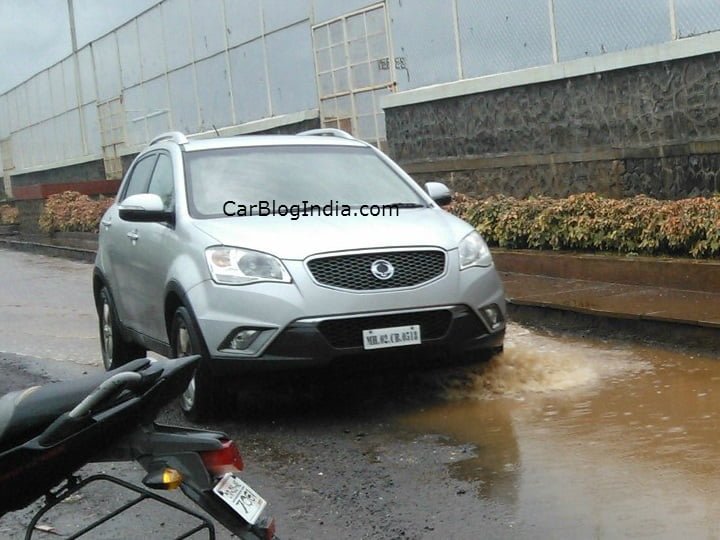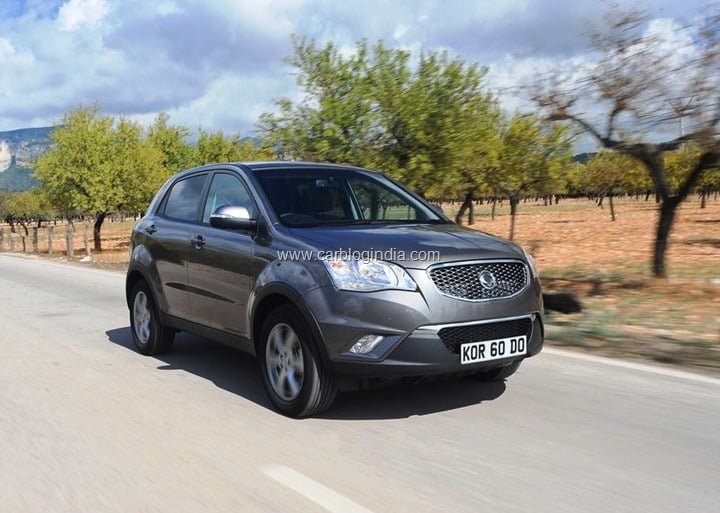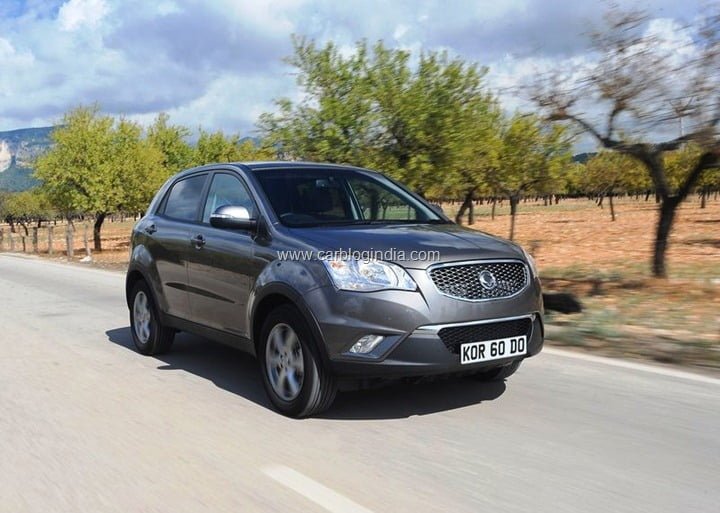 The car was caught testing in the hills of Pune and the driver of the car refused to stop the car when signaled to do so. The Mahindrra Ssangyong Korando is based on a monocoque chassis which ensures that it has a lighter body but is strong too. The car has a wheelbase of 2,650 mm which means that it be a slightly small unit but then, crossovers are never meant to be like fully fledged SUVs.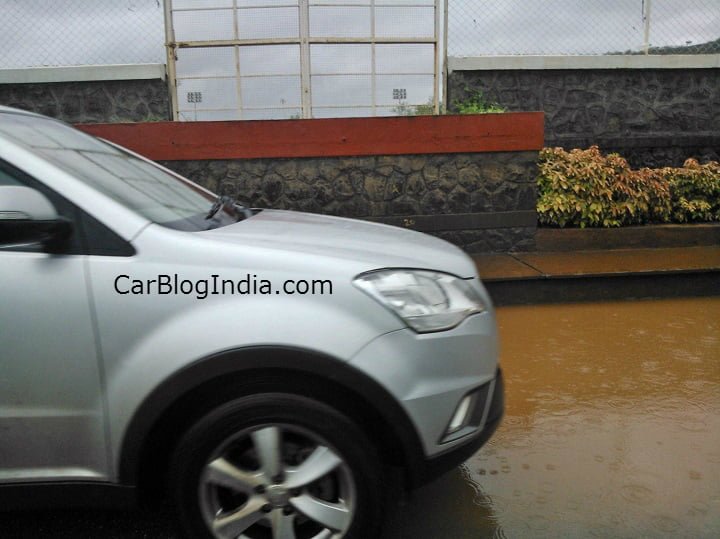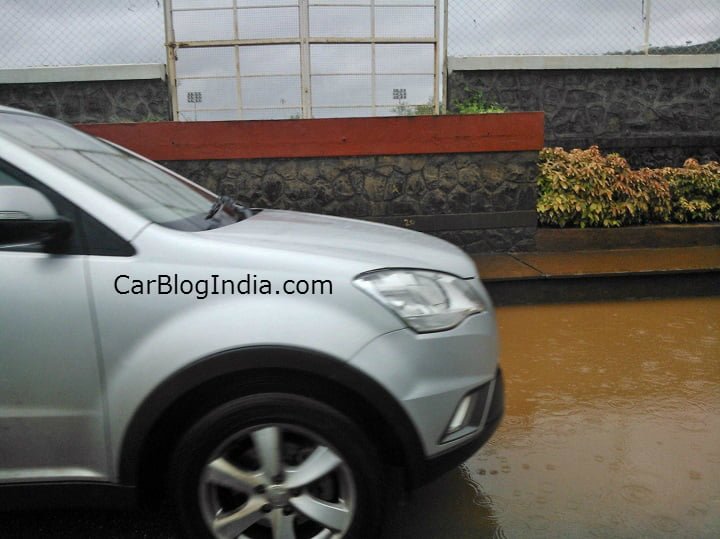 It will most probably be powered by a 2.0 litre turbo diesel motor that puts out a healthy 173 BHP @ 4,000 RPM and a peak torque of 360 Nm @ 2,000 RPM. Mahindra could offer a six-speed automatic transmission as well as a six-speed manual transmission, powering either the front wheels or use an all-wheel-drive system.
It will be a 5 seater car which we think might just make it a slow seller as majority of the SUVs on offer have 7 seats. It will come a slew of features such as smart key, heated seats and plush interiors. The car will compete with the home grown XUV 500 and that is where we think Mahindra might face some issues. But then, at the end of the day, no matter which car out of the two is sold,  it will be a Mahindra car that goes out of the showroom.