We have been hearing about the upcoming next generation models of the Punto and Linea a couple of times but the reality is that, we will not get any new model for either of the two cars until 2015, though Linea facelift could come soon. In the meantime, for Diwali Festival season in 2012, Fiat India has launched Absolute Edition of Fiat Punto and Fiat Linea. These are limited edition models which are offered during festival season and will offer more value and benefits to Fiat car buyers in India without any additional cost.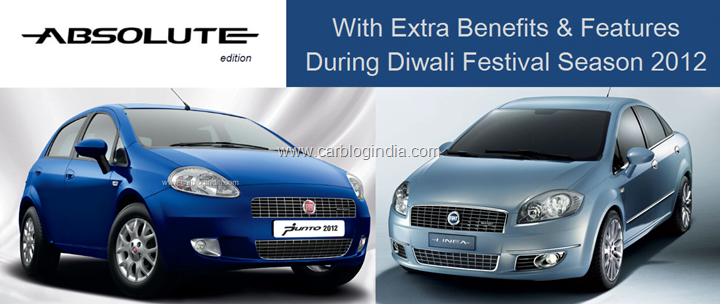 The decision to not introduce internationally available new models of Linea was taken by Sergio Marchionne, the CEO of Fiat S.p.A and Chairman and CEO of Chrysler Group, at the company head quarter in Turin. This has put emerging markets like Brazil and India in a situation where they will have to serve the market with the existing models for three long years.
This is no joke when the company's revenues are at stake and for a manufacturer like Fiat, it is a matter of concern about how to extract revenues from the market with the outgoing Punto and Linea.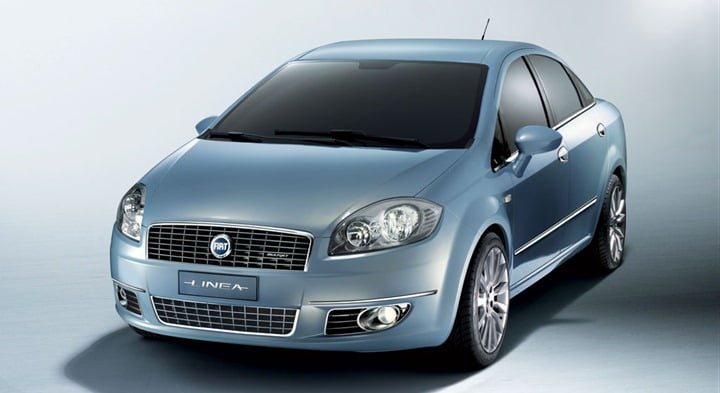 Of the two cars, Punto will suffer the most as it will not be replaced until 2015. On the other hand we have seen the Fiat Lineafacelift recently and it could arrive soon but as far as a complete replacement is concerned, Fiat will not do so for the next two to three years.
Obviously to keep the public interested, Fiat needs to have a better resort and as a result the company is launching a special edition of the two cars in India. Fiat has launched Absolute Edition of Punto and Linea.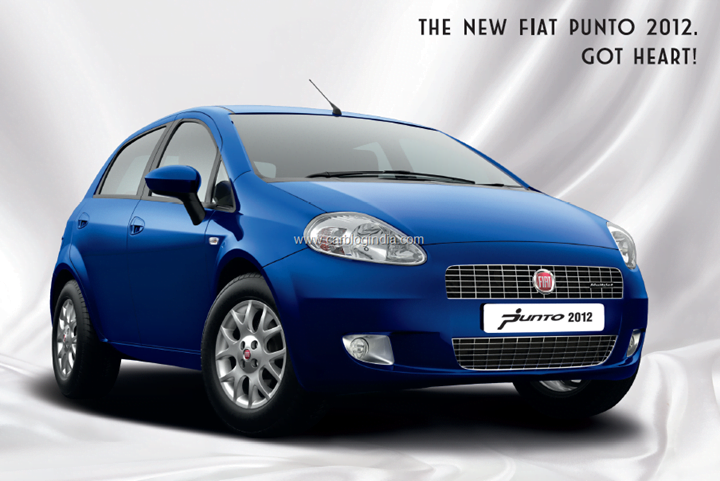 This limited edition Absolute variants of Fiat Punto and Linea has many additional features which are as follows:
New seat covers with Absolute theme
Carpets
New contoured mud flaps/splash guard
GPS Satellite navigation System with Android Carpad including 3G and Phone capability
Door sills
50 % Free Insurance
Free Roadside Assistance
Exterior Absolute branding
Attractive exchange bonus
Reverse parking sensor (in Linea Only)
Chrome strip at the rear (in Linea Only)
Check out the presentation below for the feature details:
The launch has commended on 19th September in New Delhi India and the Absolute Edition of Linea and Punto is available on all the existing variants; Active, Dynamic and Emotion. Interested owners can make their bookings right away.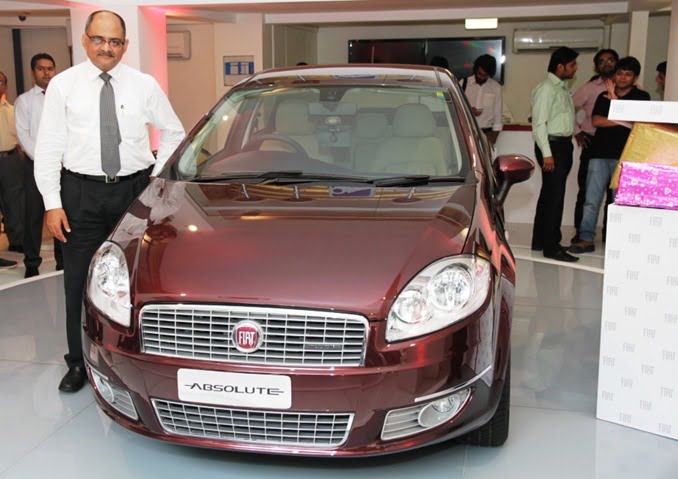 Some more detailed revealed by Mr. Ravi Bhatia, Head of Business Development at Fiat Group India Private Limited has revealed some interesting facts related to the Fiat India including:
There is no fixed number of cars in the festival Absolute Edition, the car will be offered in as many numbers as many customers opt for it during this festival season
Fiat India will soon bring some more products from Chrysler to India though its Fiat exclusive dealerships
Fiat India will open 80 exclusive sales and service outlets in 67 cities by March 2013
Fiat-Tata service centers will continue to be in same service premises until March 2013, after March 2013, Fiat will take full hand-over of all the activities of Fiat car service across India
Fiat SPA Italy has formed a new subsidiary in India called Fiat Group Automobiles India Private Limited which is responsible for appointing and setting up Fiat exclusive dealerships and service centers across India. The same company will take care of Punto, Linea and other Fiat and Chrysler products which are manufactured in India or imported into India.