Ford has already announced that it will be launching eight new products in our market by 2015. Obviously the names of planned models are not known to us and as always we will keep our hopes high on upcoming potent models. The next model to this unconfirmed list is Ford's latest MPV, Ford B-Max. The B-Max is a production ready model that will soon be showcased at the upcoming Geneva Motor Show.
We have already seen Ford introducing the Ford EcoSport SUV at the 2012 Auto Expo and it may happen that the company announces the B-Max for the Indian market soon after its unveiling at the Geneva Motor Show.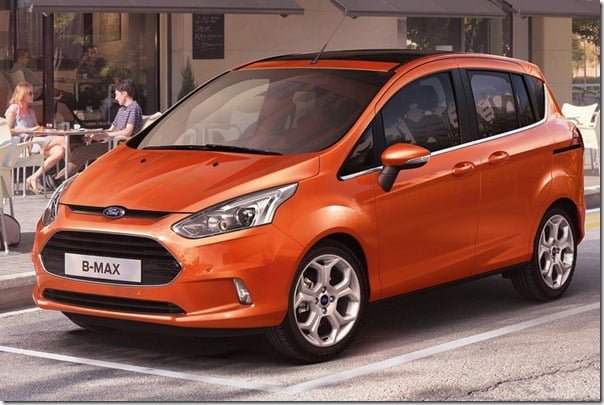 image – Ford B-Max MPV
Talking about the car now, Ford has shown its level of creativity through this car. It is based on 2011 Ford Fiesta platform which leaves no doubt about how well equipped, in features, this car would be. The design is magnificent which definitely is a plus point for this car, but that's not all as it also offers best in class quality and space.
The concept model of the MPV is 4.04 meters long and interestingly the production model could fall in the under 4 meters category. If something like this happens I am sure other MPVs are going to have a tough time dealing with B-Max. Under the hood the car will sport a 1.0 litre Ford Ecoboost petrol and a 1.5 litre DuraTorq diesel engine. The petrol and diesel engine deliver 118 BHP and 90 BHP respectively.
check out more-
More Related News