While Ford EcoSport was discontinued last year, it continues to enjoy a fanbase due to its toughness, performance and practicality
The Ford EcoSport became the first sub-4-meter SUV to take the Indian car market by a storm. Its dominance continued for a few years until Maruti came up with the Vitara Brezza. The small car was finally discontinued last year when Ford decided to pull the plug on the local production. However, the EcoSport continues to enjoy a dedicated set of followers who love this model for its ruggedness, good performance and practicality.
See Also – Ford's New Video on Its Aftersales Promise Will Make You Smile
As can be seen in the video we have with us today, in spite of its small footprint, the Ford EcoSport has managed to serve as the perfect camping partner of its owner. It has not only been driven to a serene location in Himachal Pradesh but even houses a portable and a portable kitchen! The video starts with the SUV being driven to the Tirthan river. Next, you can see the host explaining the purpose of his visit. Soon, he reveals the bed that he has installed by folding down the rear seat. Turns out, the bed even has storage space for the essentials. The host is quick to take out a portable bucket which he fills with river water to wash his car.
He then goes on to show that his bed extends into a portable kitchen. He's quick to light up a small stove and prepares a meal for himself. In the meantime, he extracts a picnic table and a chair from the storage space. He then goes on to show how a small car like the Ford EcoSport can be the perfect picnic/camping partner with clever selection of essentials and installation of what seems to be a custom-made portable bed/kitchen. To prove his point, the vlogger even spends the night inside and wakes up fresh the next day. He then prepares himself a breakfast using the same apparatus and finally, takes a quick bath with the river water.
See Also – Truck Tests Build Quality of Ford EcoSport – VIDEO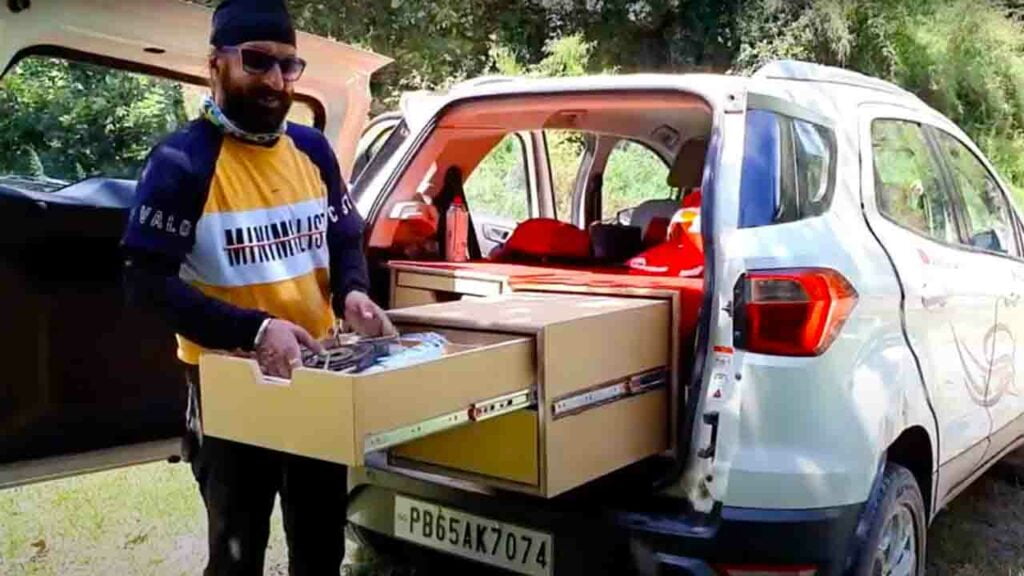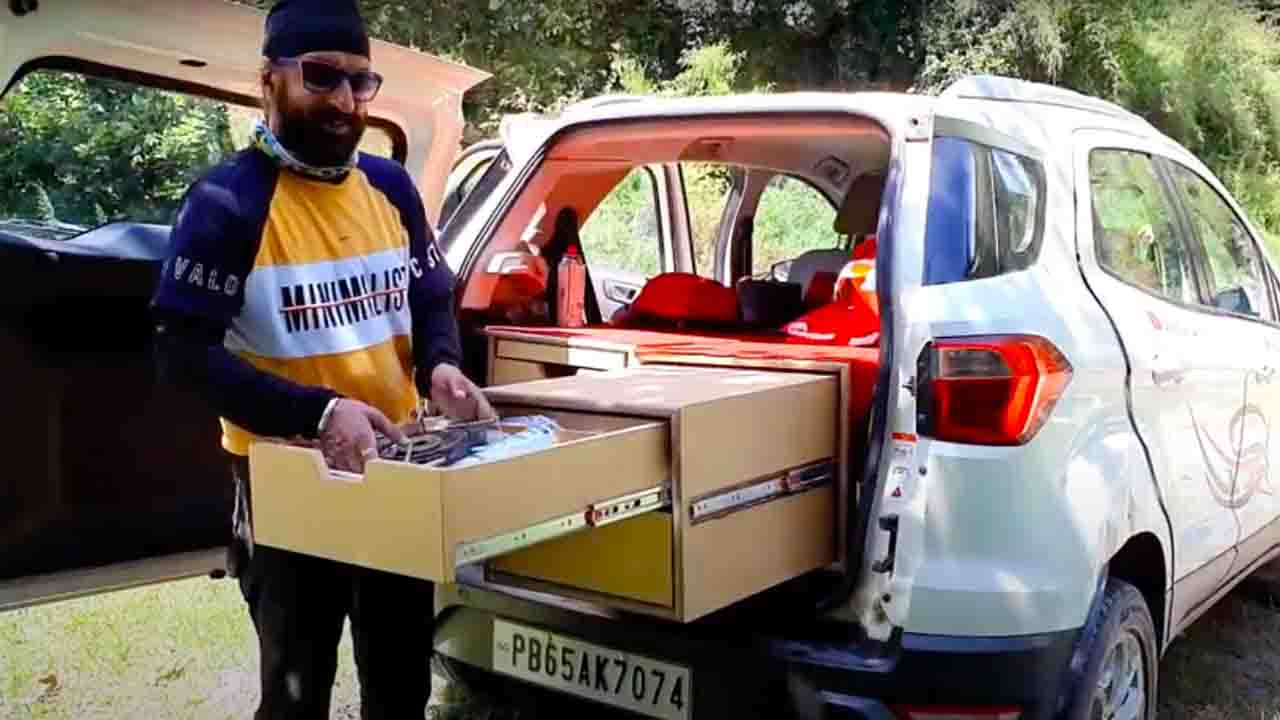 See Also – Ford Endeavour 4×4 vs Toyota Fortuner Legender 4×2 Drag Race – Who Wins?
This video not just shows it's fairly easy to plan a similar camping trip, it even highlights the versatility of the Ford EcoSport. However, we request you to be careful with handling flammable objects when planning such trips Also, installation of such custom-made furniture needs to be carried out carefully to ensure objects aren't thrown around when driving. Finally, always keep family/friends informed about your whereabouts before venturing off the road, especially if you decide to drive to places with limited cellular activity.
Join our official telegram channel for free latest updates and follow us on Google News here.