Check out the build quality of Ford Endeavour as here is an example of one going through a major high-speed accident.
Ford Endeavour is the flagship car from the American manufacturer in India. It has a very strong build quality and comes with a lot of safety features installed. Here is an example of the safety that you will get with the Endeavour, which lost control at a speed of 135 km/hr and rolled over.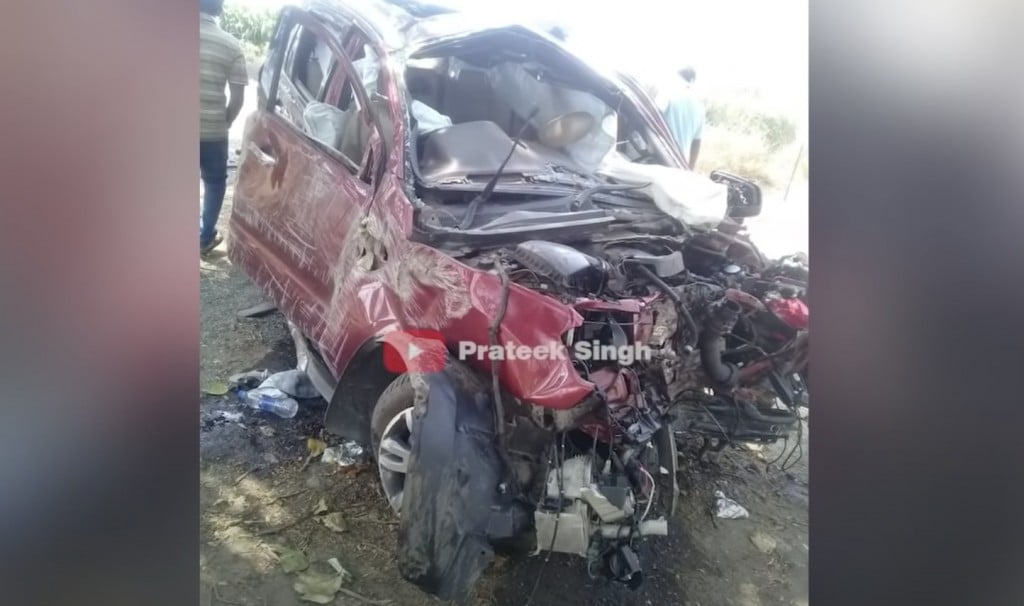 The owner was travelling in his Ford Endeavour 3.2 in April 2020, to distribute food and essentials to the needy. He was with three other people in the car and his friend was driving. Suddenly, he lost control over a turn while going at a speed of 135 km/hr. Following which, the car crashed and rolled over atleast 7-was 8 times before coming to a halt by a tree.
Also Read: Toyota Fortuner Vs Ford Endeavour – See Who Nails The Off-Road Hill Climb!
One person was critically injured by the accident but has completely recovered by now. The other three people escaped with minor injuries, just cuts and bruises. You can see the condition of the Endeavour which has completely totalled. The pillars have been damaged and even the crumple zones have gone for a toss.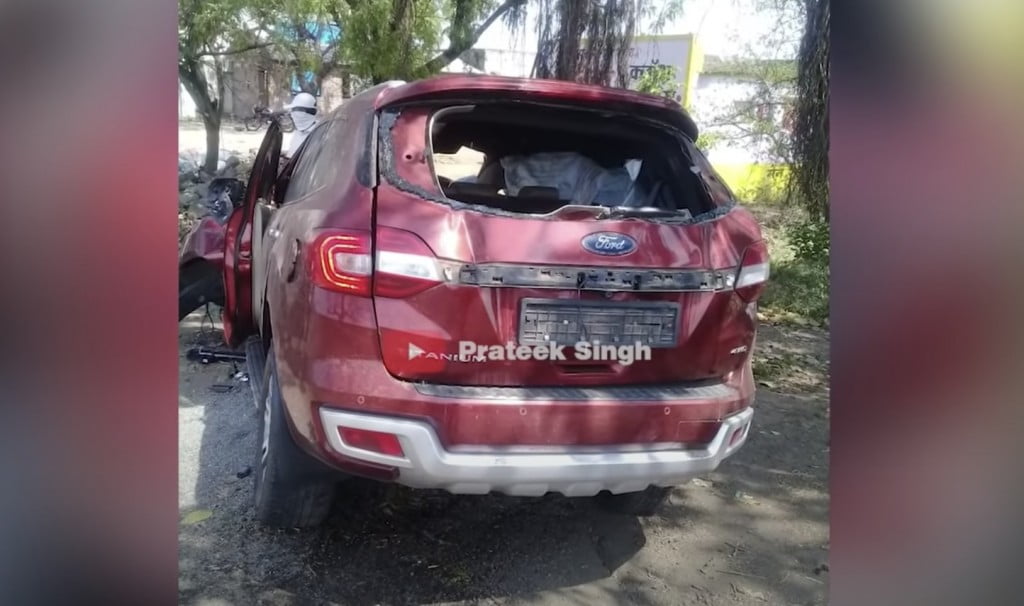 The damage has reached the engine bay as well, where several components can be lying on the road. Even the doors and roof has been damaged and crumpled up. Alloy wheels have come out and the chassis has been completely twisted. Despite such a huge impact, Endeavour saved the lives of all passengers.
The SUV gets seven airbags, front and rear parking sensors, traction control, electronic stability control, Rollover stability and Hill Assist/Descent control. Prices start at Rs 29.90 Lakhs up to Rs 35.10 Lakhs (ex-showroom). It gets power from a 2.0 Litre turbo-diesel engine that produces 167 BHP and 420 Nm of peak torque, paired with a 10-speed torque converter.
Join us for FREE NEWS Updates on our Whatsapp Community or our official telegram channel.