The Ford Fiesta was launched in 2011 and Ford had a lot of hopes from it. The car is a brilliant performer and handles beautifully but to the company's misfortune, the car did not sell well. The only and only reason for such a bad sales performance is the pricing of the car as at a significantly lesser price one can get a better car than the Fiesta.
That was not the end of the criticism and the proportions of the car were again something that did not convince many of the buyers. Although the car looks good from the front, the rear especially is not pleasing enough. Further the boot of the car does not even look like a boot, and if seen from back the car appears as a hatchback.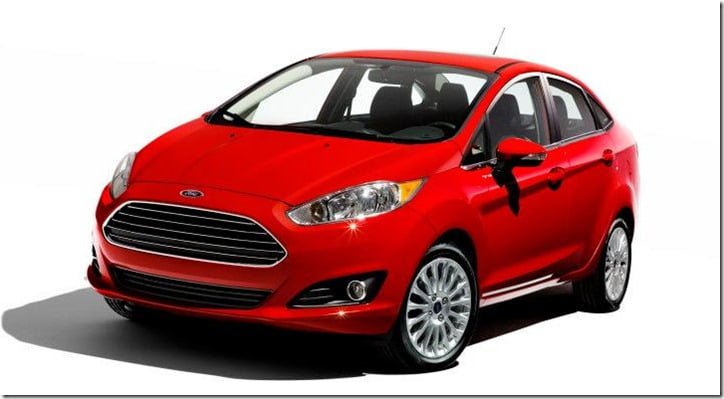 The 2012 Sao Paulo International Motor Show is going on in Brazil and Ford is showcasing a number of products there. Yesterday we talked about the EcoSport which premiers at the show in two new variants: an automatic version with PowerShift technology and a 4WD (all wheel drive) version.  Aside from EcoSport, the company has also showcased the all new Fiesta sedan and hatchback.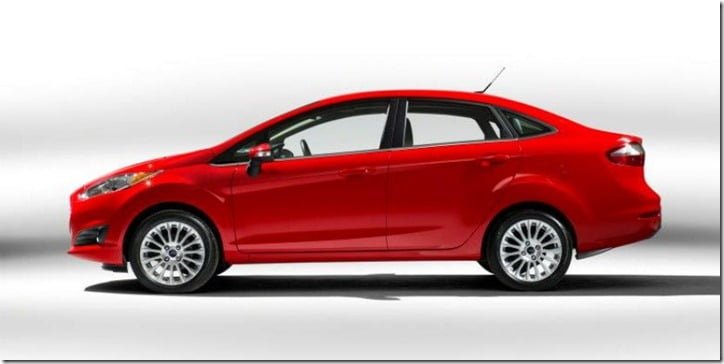 The Fiesta sedan is essentially a facelift of the outgoing version here in India. The already chunky and aggressive Fiesta now gets an even more aggressive front fascia, thanks to the new design language which infuses a new trapezoidal grille, restyled head lamps and the sculpted hood.
The rear too gets a slight makeover with a redesigned bumper, reshaped stop light with new detailing, linked reflectors on the bumper for better safety and a reshaped registration plate enclosure. All these changes together make the rear appear bigger and wider and it should definitely help Ford in impressing new buyers.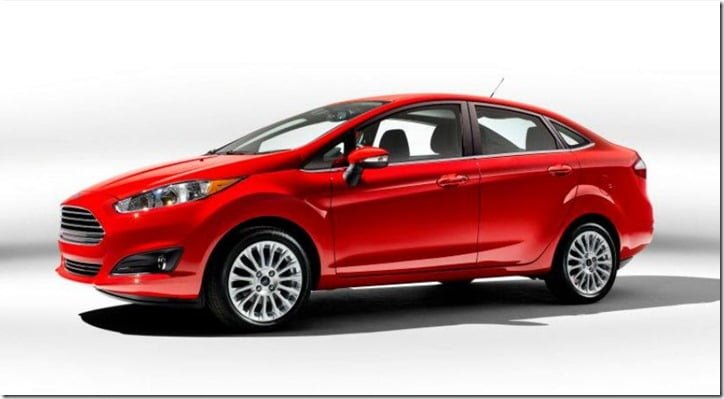 The ergonomics and design specialists have worked on the cabin as well, adding new displays and a redesigned center console. The interior trim is also new and adds liveliness to the passenger cabin. Other changes made include 7 airbags, traction control, Hill Launch Assist, and the SYNC multimedia system (all Brazil specific). It will be powered by a 1.6 litre flex fuel engine.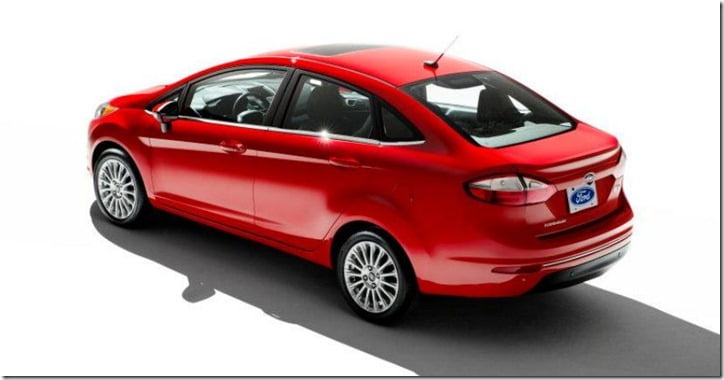 The car will be launched in 2013 in Brazil. However, Ford India is unlikely to introduce it before 2014.