Built in a humble car shed in Russia, this is a third-gen Ford Focus that has been modified into a Speedster with the looks of a forth-gen Focus. And that's car modification done rightly.
Ford does not sell the Focus hatchback here in India but it is an extremely revered premium hatchback in some markets abroad. And that's primarily because of its fun to drive nature. Ford even sells a performance derivative of the Focus, the Focus RS and its right up there with Golf GTis in several European markets. Like most Fords, the handling and ride remains a highlight of the Focus. But what if that was still not enough? What if you wanted a little more of a supercar feeling, perhaps the wind-in-your-hair feeling.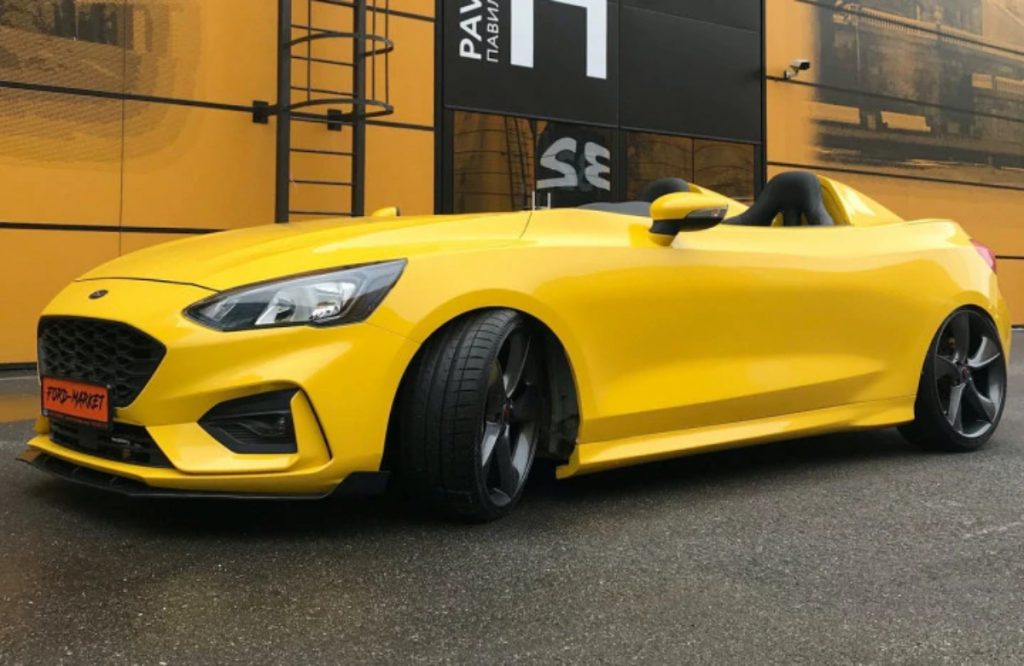 Well, that's what exactly a humble shed in St. Petersburg, Russia did. They chopped the roof off a Ford Focus and not just that, but redesigned the entire car to look like a modern day Speedster. It looks so good in fact that you would almost believe that it has been built by Ford themselves. And while this cars seems to be wearing the skin of a forth-generation Focus, it is actually a third-gen Focus under the skin.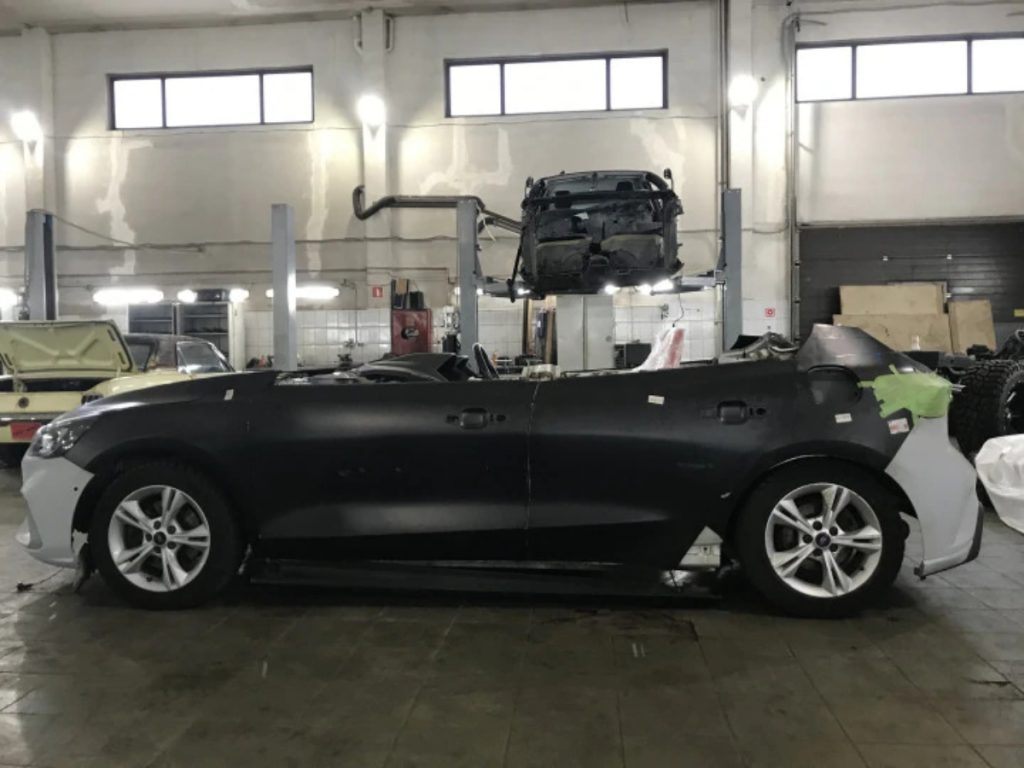 But why would somebody take up such a bizarre project anyway? Well, as it turns out, Ford does not sell the current forth-generation Focus in Russia yet. But this Ford repair shop was so desperate to get have a forth-generation Focus for themselves that decided build one of their own. Well sort of, as they went quite overboard with it and tastefully so. It must have been quite an engineering challenge to convert a sensible hatchback into a gorgeous speedster.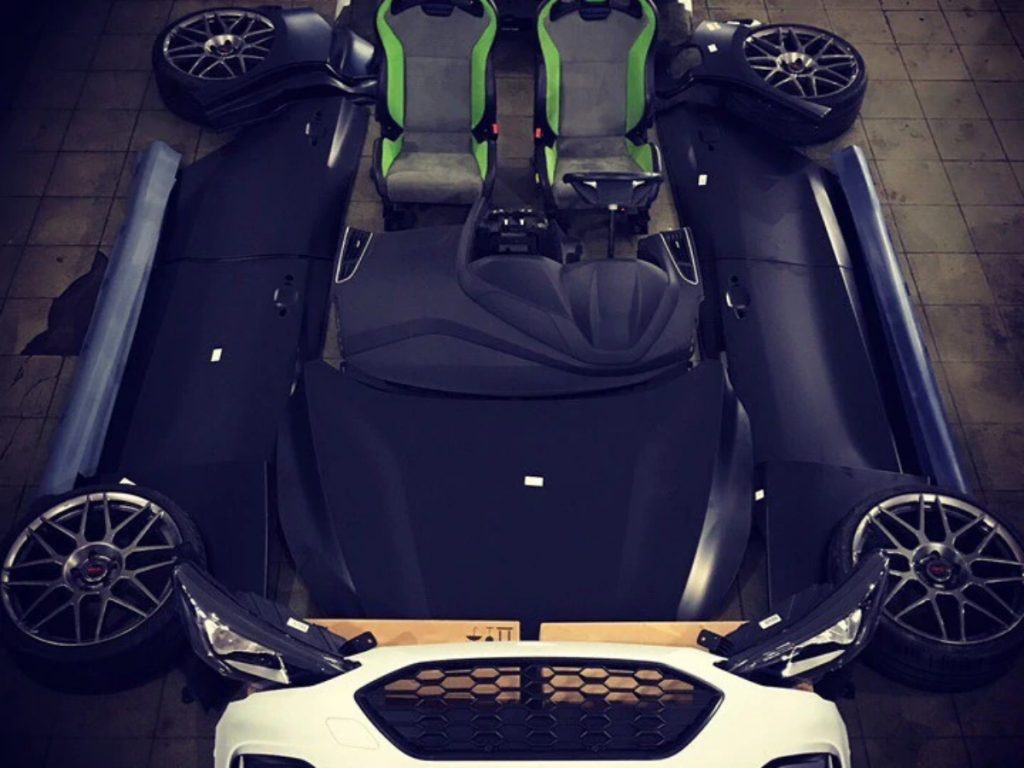 Also Read : This Yamaha FZ S Is Modified Into A Ducati Monster Look-Alike
All these bodywork you see on the car are stock from the forth-generation Focus. Of course, there has been a significant amount of rework on the stock body panels to bring out this beautiful shape. The pillars, roof, windshield and tailgate, all have been chopped. As you can see, this car has no doors and so the side body panels had to be reworked into a single piece with beautiful surfacing. You jump right in to get into the car, that's right. The dashboard further had to be shifted back by 50mm to make for a longer hood and the rear seats have been removed to make for a dedicated two-seater Speedster.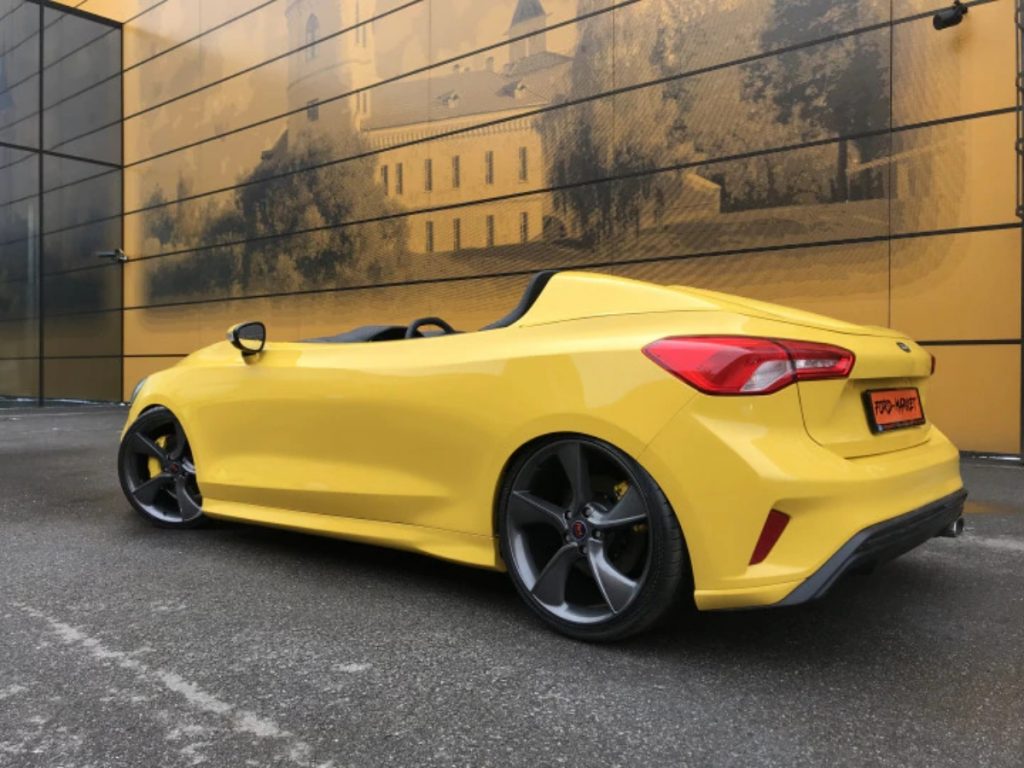 Also Read : 2020 Hyundai i20 Will Get These 7 Features More Than Maruti Baleno And Toyota Glanza
Under the hood, this Focus Speedster is powered by Ford's 2.0L turbo-petrol engine that puts out 252hp of power and the engine comes mated to an automatic gearbox. That's plenty of power for what is essentially a stripped down hatchback that does not even have the weight of its roof. But if that still does not sound enough for you, then this Focus Speedster further comes with a few performance bits that add even more power to it. The exact figures are not known however. But we got to admit that this project has been pulled off extremely tastefully and the result is a very gorgeous and aspirational car.