I have had the Ford Freestyle petrol in Titanium trim for a couple of months now and I have already clocked more than 3000km on it. We answer how its to live with the Freestyle.
Ford is particularly known for making great fun to drive cars. The Figo is a great example in this case. Keeping up with the trend of its time, Ford came up with the Freestyle which was essentially a hatchback based on the Figo but came with increased ground clearance and some rugged body cladding. Well, the same time also saw the likes of the Hyundai i20 Active and Volkswagen Polo Cross.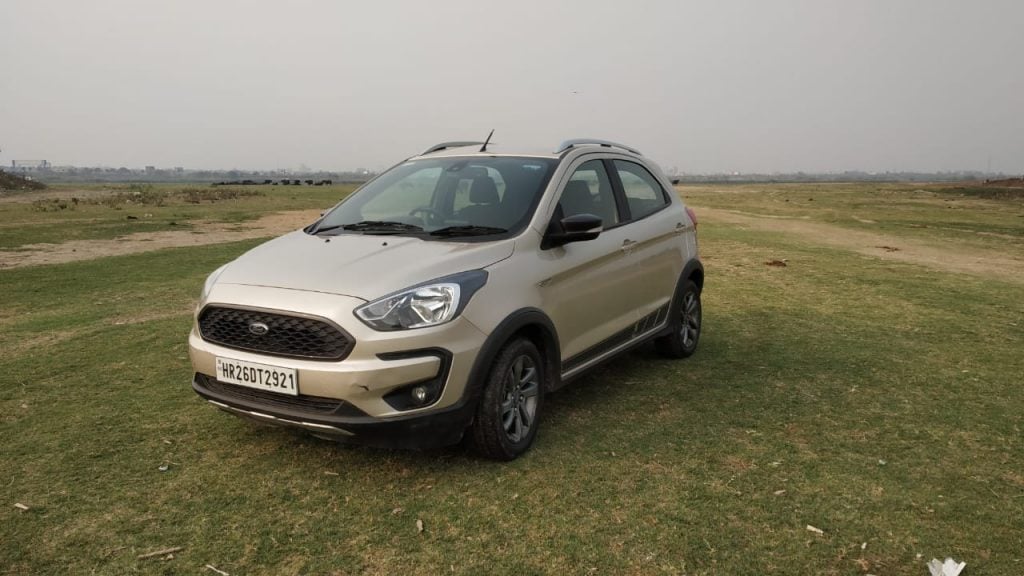 I have had the Ford Freestyle petrol in its top-spec Titanium trim for a couple of months now and I have already clocked more than 3000km on it. So how is it to live with a Ford Freestyle on a regular basis? And does it really live up to Ford's legacy of some really fun to drive cars we have seen in our country? We shall answer all your questions here.
Performance
Talking of being fun to drive, lets's start with that itself, shall we? I will start with the engine and I must say I really like how peppy this engine this. You don't usually see naturally aspirated petrol engines being so torque-ey but this one is. You can be in 4th gear at 1000 rpm mildly coasting through the traffic and yet when you gently come back on throttle, the engine has enough spirit to pull you through.
The engine is a 1.2L, 3-cylinder unit which produces 94bhp and 120Nm of torque. The transmission is a 5-speed manual unit. I however wouldn't say that this is the most refined of engines out there. It can sound a little course at times and there are quite some vibrations in the cabin at idle. But apart from that, its a really nice engine which is peppy and is happy to rev. Zipping through traffic couldn't have been smoother.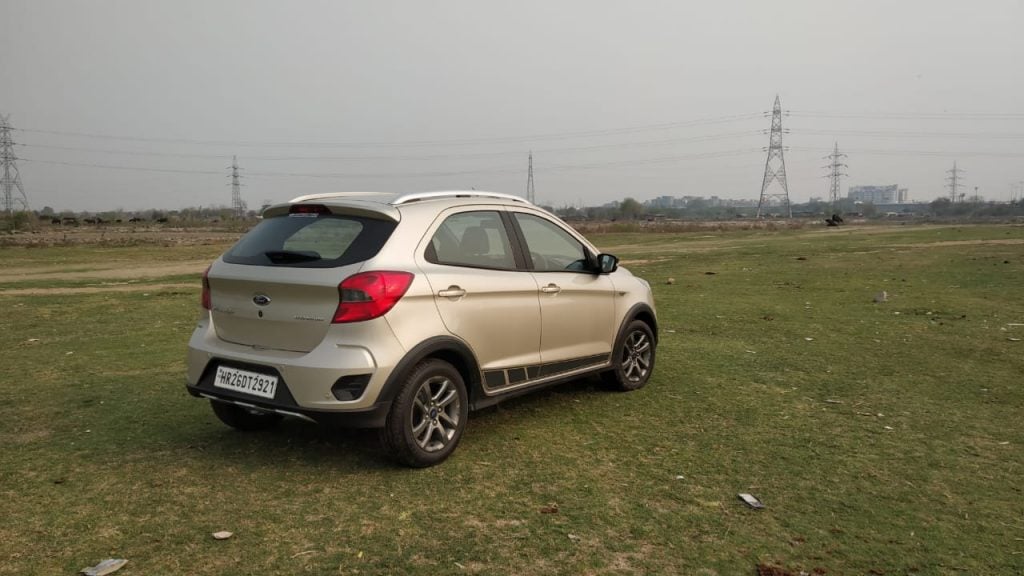 I really like the gearbox as well. The gear knob slots into gears easily, smoothly. The clutch is also quite light. I was once stuck in stop and go traffic for 4 hours on a certain day and my left knee wasn't hurting so bad. However, our particular test car has already clocked over 20,000 km on the odometer and perhaps for that reason, the clutch has grown quite jerky over time. Its particularly jerky as you come of it in 1st and 2nd gears when going off the line and then eventually settles down for a more smoother experience.
Handling
This is one area where the Freestyle has really impressed me. Yes, it really does live up to the expectation of a fun to drive Ford. The steering is really sharp and direct. Its perfectly weighted as well. It is not the most light steering and yet it is not a pain when you need to operate with a lot of steering lock. The car does have some amount of body roll when cornering relatively fast but its nothing unsettling.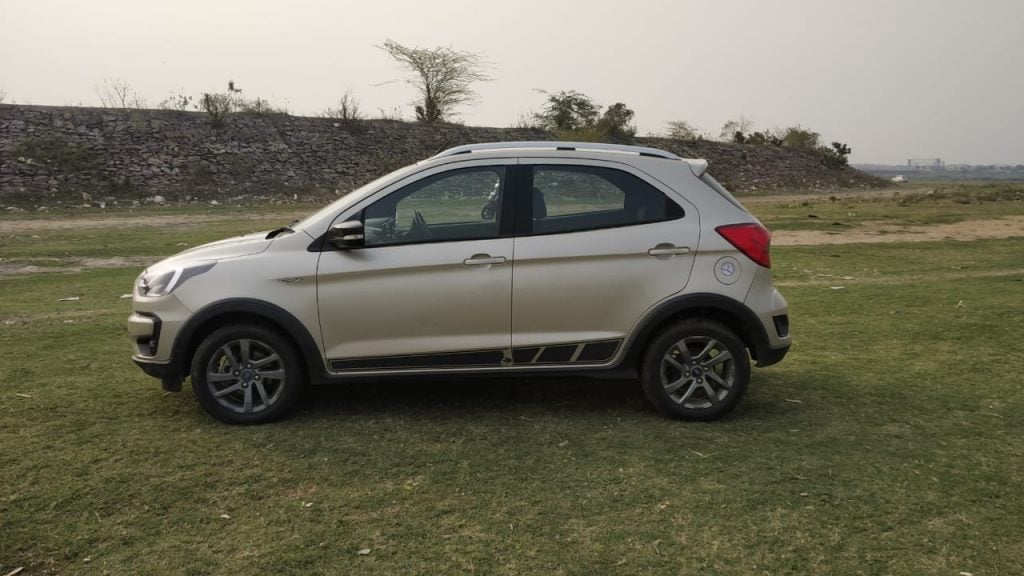 And that brings up the suspension. The Freestyle has a really nice ride quality, I must say. Its a very comfortable car to spend long hours in. Although there is some amount of vertical movement in the car at higher speeds, its otherwise quite compliant. Its really easy and smooth to drive this car in regular city conditions.
Mileage
The Freestyle does not seem to care much about that word. It is also a petrol car. Even when driving as smoothly and gently as possible, the best I could average was 11 kmpl. Drive it in a spirited fashion and the number could easily go down to 9 or even 8 kmpl. In regular conditions, 10 kmpl is what the car will average. I have mostly driven the car in the city. I will reserve my judgement for the highway run.
What about he every day stuff?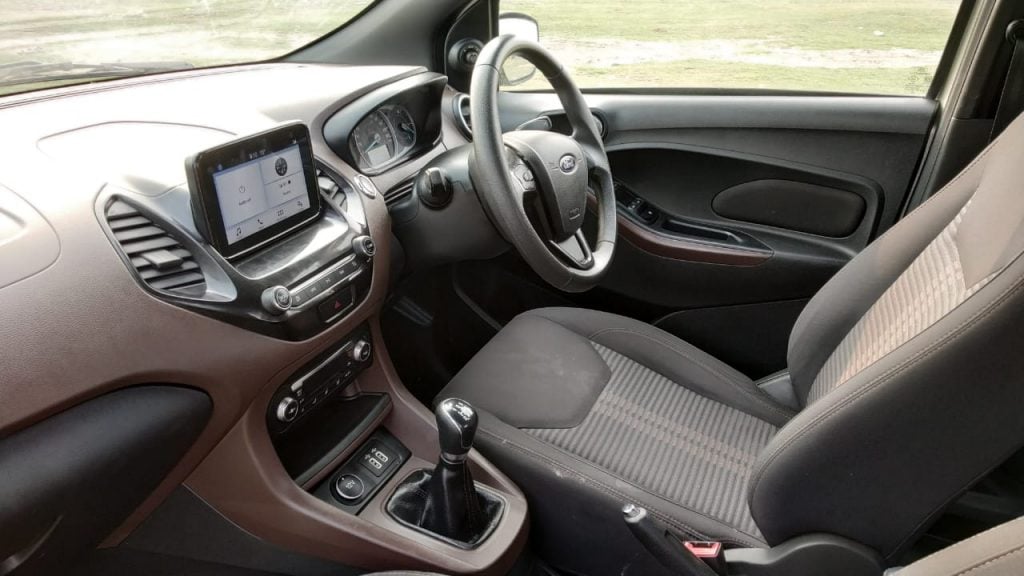 When you spend a lot of time with a car, you discover certain niggles that you only discover with time. And there are quite a few here. The rear doors for instance do not have any door pockets. There are no handles on the ceiling for any of the passengers either. There is only one dome light in the car and that's towards the front. It makes looking for things on the back seat quite difficult at night. The rain wiper does not have a slow speed setting. This was a top-spec model and these are certain essentials which are really important. The reverse camera also takes some time to disappear from the screen for the infotainment system to come back up again even after engaging in 1st gear.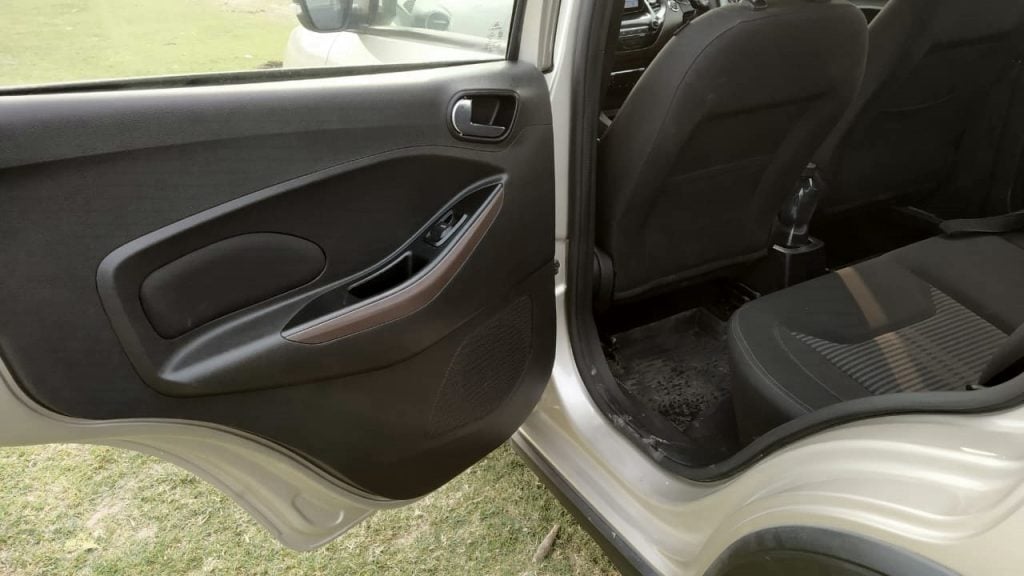 Speaking of which, the touchscreen infotainment system itself is quite smooth to operate. It gets Android Auto and Apple CarPlay and even voice commands. The Bluetooth connects easily and the touch response from the screen is adequate. The sound system is nice and overall, the interiors are pretty well laid out with good ergonomics and good quality plastics. The black and brown color scheme prevents it from getting dirty easily. There are no ratting sounds from any of the interior panels either.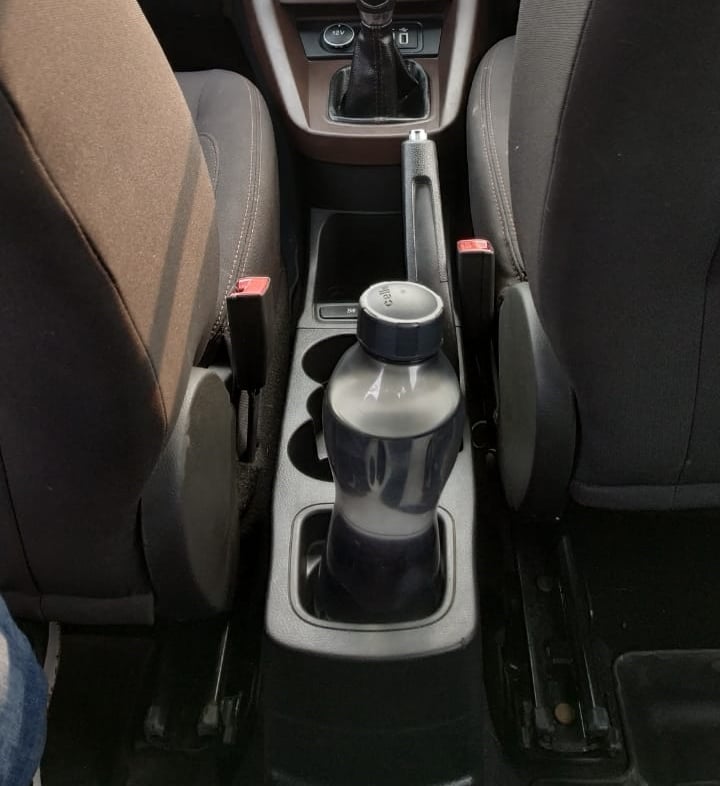 How is it seat three at the back? That's a very important question for us, isn't it? Not so good, not so bad. The space is just about adequate for three people. A little more would have been nicer. The boot is of a decent size and when you fold down the rear seats flat, you get a lot of space. I even transported my office desk and chair in this car and it fit perfectly.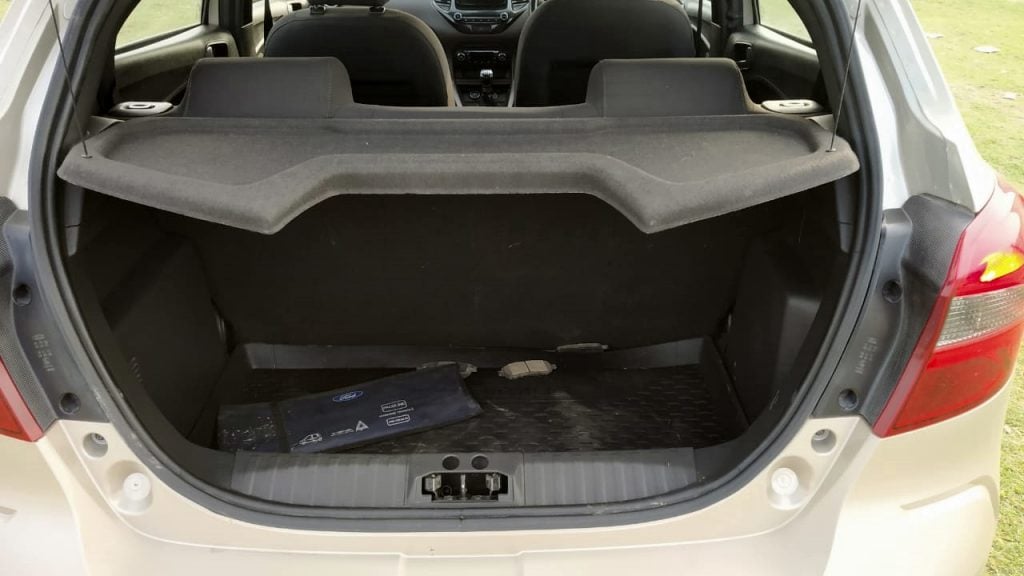 Also Read : Maruti WagonR 1.2 ZXi Long Term Review – Most Practical Hatchback Under 10 Lakhs
Another thing that I have noticed in this particular car, it having clocked over 20,000km on the odometer, is that the suspension makes a squeaking sound when going over some of the sharper bumps. That could perhaps be helped by some servicing.
Also Read : Honda Jazz Petrol Long Term Review – Introduction
Until now, I have spent most of my time with the Freestyle just in the city with just a couple of highway runs. And I must say that it has been such a friendly and easy car to drive. Its comfortable, peppy and the handing is always a delight. Although I really wish it was a little easier on my pocket. I have a few more weeks to spend with this little Ford and I hope to stretch her legs over a longer run. Stay tuned for the second report of the Ford Freestyle in its longer term review with CarBlogIndia.
Join our official telegram channel for free latest updates and follow us on Google News here.