As Ford India reaches the final shutdown phase, the workers are now demanding higher compensation.
Ford India is sticking to its plan to stop making cars in India. It has even chucked the EV manufacturing plans it earlier announced. However, the company's plans for a smooth exit are not going well. As Ford India Maraimalai Nagar plant reaches its final phase of shutdown, the workers are getting restless. They have been demanding a higher compensation for a while. Now, the employees have gone on strike. Let's take a look at the details.
You May Also Like: Ford India Lets Down Fans Yet Again, Axes EV Plansord EcoSport On Highway, NABBED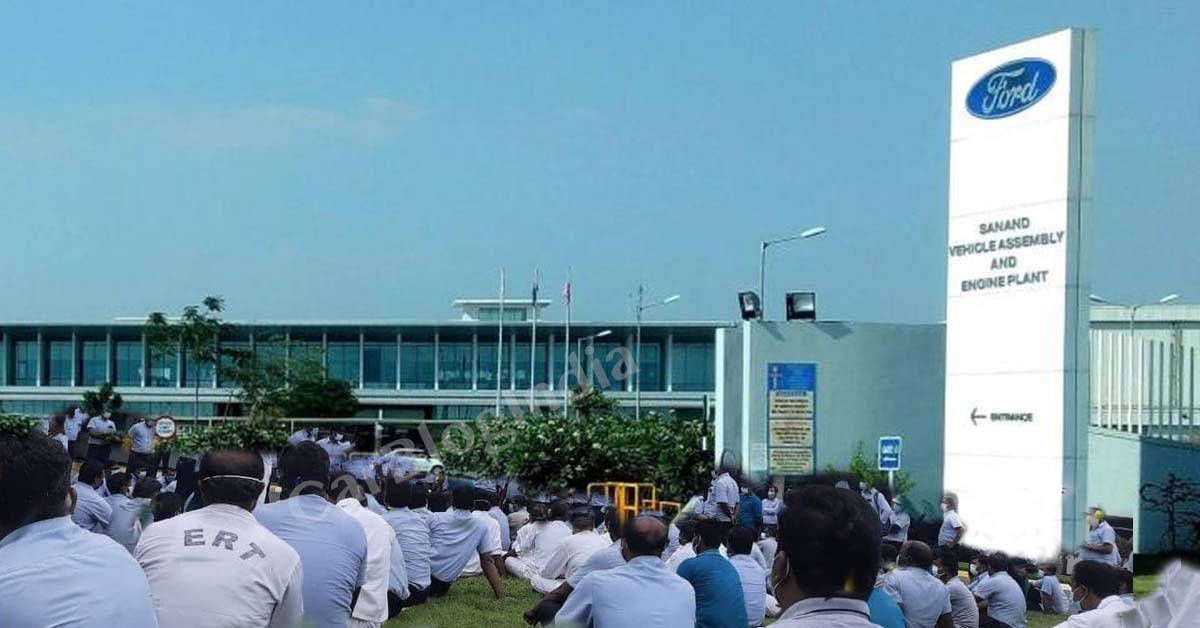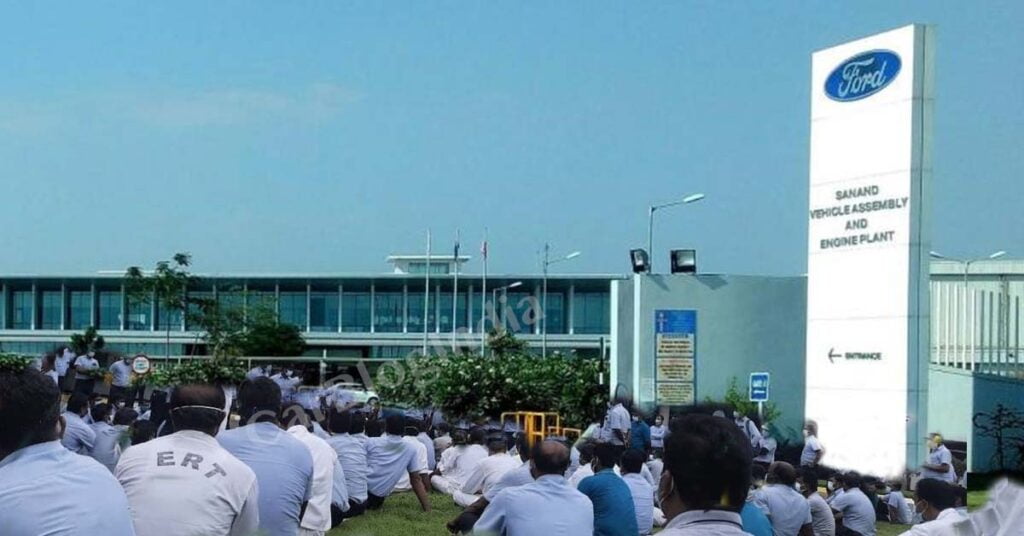 You may also like: Owner Shares Heartwarming Story of Ford EcoSport's Build Quality
Since Monday this week, almost 2,000 Ford India employees have gone on a strike. Thsi includes employess form the shop floor and outside. The workers are demanding a one-time increase in the compensation before the final package can be discussed. Peviously, the company offered to pay 87 days' wages for every year worked plus an ex-gratia amount. This amount works out to at least Rs 20 lakh. However, the workers are demanding 385 days' wages for every completed year.
Currently, the union hopes to get an increment of at least 50-60 days added to the 87 days. The final payout discussions will be held only after this. As per an official source, the negotiations continued between the management and the union on Wednesday as well. In case these negotiations break down completely, the labour department will have to initiate conciliation proceedings in the presence of the deputy commissioner labour (he was at the Ford factory on Tuesday as well).
You may also like: Not-For-India 2022 Ford Endeavour in 4k Detailed Walkaround
You may also like: Man Makes Reels Atop Ford EcoSport On Highway, NABBED
Ford India has announced that it will shut down its plant after the final batch of 40,000 cars are manufactured. As of today, 36,000 have been built and shipped. Since only 4,000 units are left to be built, the workers have decided to make sure there demands are heard now. Since the strike has begun, there has been no production this week. In addition to bigger compensation, the workers want jobs in future projects. It remains to be seen how soon the workers will get their due. Recently, Tata Passenger Electric Mobility Limited (TPEML), a subsidiary of Tata Motors Ltd, and Ford India Private Limited (FIPL), have today signed a Memorandum of Understanding (MOU) with the Government of Gujarat (GoG) for the potential acquisition of FIPL's Sanand vehicle manufacturing facility. This MOU will be followed by signing of the definitive transaction agreements between TPEML and FIPL over the next few weeks.
Join us for FREE NEWS Updates on our Whatsapp Community or our official telegram channel.