With a stellar growth experienced in the last few months, Ford India is currently riding high on the great response its updated product portfolio has garnered from the car buying lot. The current financial year has already seen Ford India launching a series of world-class cars, which has in turn ensured that the Indian subsidiary of the globally-acclaimed automaker is well on its path to consolidate its foothold in the fast-growing Indian car market. Apart from an updated, more competitive portfolio, it's the company's continuous endeavor to improve its 'after-sales services' that has paid dividends. Recently, in an interaction with CarBlogIndia at the Auto Expo 2016, Anurag Mehrotra, Executive Director, Marketing, Sales & Service briefed us about Ford India's multi-tier strategy to make owning a Ford car an all the more alluring prospect for the Indian car-buying lot. Addressing the media, Anurag said, that his company sees 2016 as a 'rocket' year and that Brand Transformation is the mantra for Ford India in 2016. Here, in this post, we have listed down all the highlights of the manufacturer's plans of glorifying the Ford brand in the country.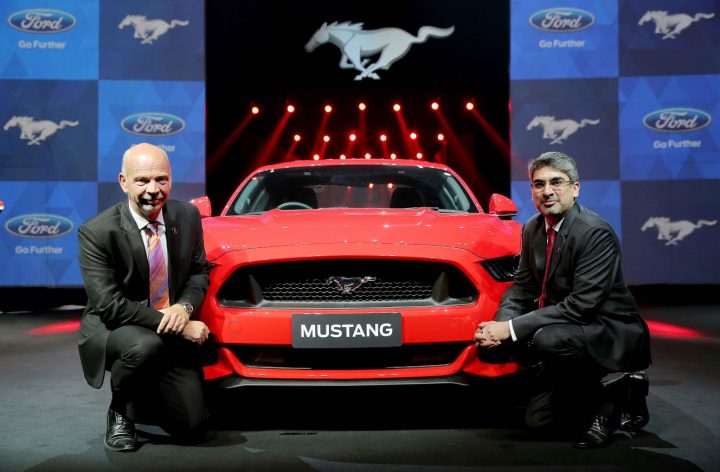 Low Cost of Maintenance
Unfortunately, Ford cars are perceived to be 'high maintenance' products and hence, it becomes supremely important for Ford India to wipe-out this belief from car buyer's mindset. Ford India has repeatedly claimed that maintaining any of its new cars, especially the new Figo and the Aspire, is a considerably cheaper affair than maintaining most other cars in their segments. Ford is of the belief that while it does need to get a bit more aggressive with promoting the ultra-competitive maintenance costs, it is very likely that its practices, such as that of 'sub-level assembly' parts replacement, will go a long way in dismissing the false notion of Ford vehicles being pricey to maintain. Anurag also told that Ford India addresses a customer's concern in less than 24 hours of hearing from the said Ford car owner.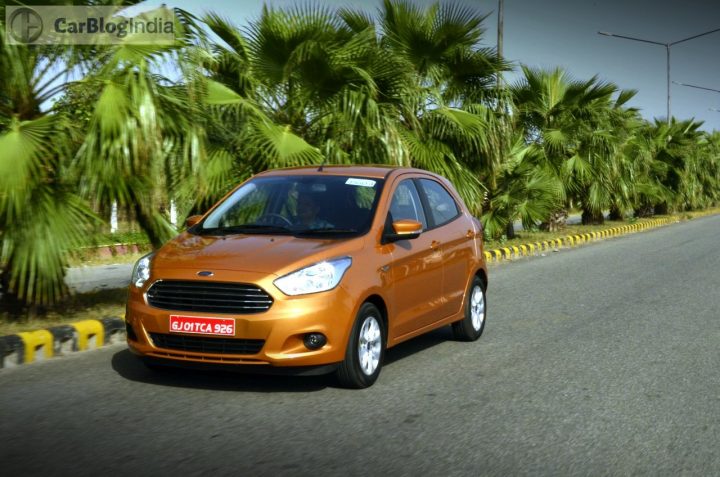 Also See – New Ford Figo Hatchback
Genuine Parts Distributors
Ford India has already appointed as many as four Ford genuine parts distributors across the country to ascertain that customers who wish to get their cars serviced at non-authorized Ford dealerships have easy access to genuine Ford spare parts. All this means that the Ford car owner not only gets to procure genuine spares, but also enjoys the peace of mind that comes along with the warranty that Ford offers on its car spares. Talking about the easy availability of Ford spares, a senior Ford India official has previously said,"As we introduce new products and bring more customers to Ford fold, we are committed to ensure convenience and easy availability of genuine spare parts. With the continued expansion of our retail distribution network, we will be closer to our customers by ensuring a reliable and improved customer experience." Anurag went on to stress on the fact that Ford India is among few global OEMs that sell original parts at unofficial service centres
Also See – Ford Figo Aspire
'Right Attitude for the Right Job'
Anurag further said that the 'right team with right attitude for the right job' is of utmost importance. He told that every new member of Ford India's dealership is taken through a mandatory psychometric test. The newly appinted are also then taken to Ford's manufacturing plant, where they get a better understanding of various manufacturing processes and stringent quality measures that are undertaken during the manufacturing of a new car. All this also helps the new members to get passionate towards the Ford brand.
Also See – Ford Mustang India
Online Platform to Monitor Service Expenses
Ford India has come up with an online platform where a Ford customer can check service costs of his/her vehicle prior to heading to an authorized service centre. Ford customers can also get a fair estimate of all the upcoming service costs. On being asked if Ford India plans to start retailing genuine spares on its website, Anurag added he will certainly love to take a look at this possibility and see if he can come up with this feature in near future.
Also See – New Ford Endeavour Review India
It maybe noted that Ford India has been working overtime to enhance the car-buying and after-sales service experience since the introduction of models like the last-gen Figo, and the EcoSport. And now, after looking at the manufacturer's commitments to offer best-in-industry sales & service experience to its car buyers, we feel it would be only safe to state that Ford India is on the right path to re-build its brand image and project itself as seller of world-class cars that are as easy on the pocket as any of the rivaling models. Stay tuned to Car Blog India for more on the Ford India in 2016.