Ford India has reported its sales numbers of April 2012 with export sales increasing by 103% to 2368 units compared to 1167 car units exported in April 2011. Ford has also started the export of Ford Figo to Cape Verde increasing the number of export markets for Ford Figo to impressive 35. The domestic sales of Ford India also showed a positive growth of and the total sales number stood at 9569 in April 2012 which is 13% higher compared to past year sales.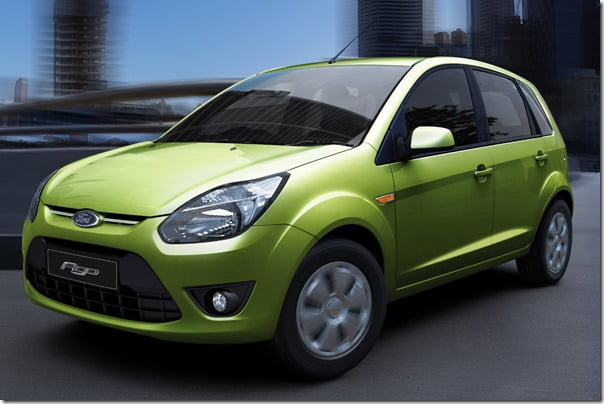 image- Ford Figo Small Car India
Michael Boneham, president and managing director, Ford India quoted:
"Following a very robust first quarter, Ford India continued to register steady sales growth in April despite an overall challenging auto market. Our exports are increasing and have doubled since last year, and we have held our own in domestic wholesales, contributing to an impressive 13 percent overall increase in sales."
Ford India is quite optimistic about its upcoming and promising product which is a compact Crossover SUV Ford EcoSport which is likely to debut in India in early 2013. This is a new segment for India and is expected to generate lot of excitement among youth buyers. EcoSport SUV will be manufactured at Ford India's plant in Maraimalai Nagar, near Chennai, in addition to Camacari, Brazil, Rayong, Thailand, and Chongqing, China, and will be offered in nearly 100 markets globally. Check out more Ford India News here.