Human bodies are not built to handle heavy impacts. Now, we have a blueprint to evolve into if we want to survive car crashes.
Graham is a man from the future where humans have evolved to safely walk away from car crashes. Unfortunately, he is not real. However, it is not a prop either. The new sculpture is a scientific representation of a human evolved to survive car crashes. It was created as part of a safety campaign run by the Transport Accident Commission of the Australian state of Victoria. A team of artists and researchers worked together to create Graham and raise awareness about road safety.
You may also like: Maruti Swift Tests Build Quality of Ford EcoSport – Shocking Result
You may also like: This Suzuki Swift Sport Replica Runs on CNG, Gets Mods Worth Rs 2 Lakh
The monstrous-looking sculpture is essentially a conversation starter. It is made from a mix of fiberglass, silicone, and even real human hair. The incredibly lifelike sculpture shows what we might look like if we were built to survive on our roads. In turn, it highlights how vulnerable our bodies are, even with impact forces at as low as 30km/h speed. "Cars have evolved a lot faster than humans and Graham helps us understand why we need to improve every aspect of our roads system to protect ourselves from our own mistakes," said Joe Calafiore, head of the Transport Accident Commission.
The team hopes to use Graham as an educational tool and showcase how many changes the human body needs to survive a car crash. Along with a massive head to protect the brain from impact, we will need more fluid and ligaments to brace the brain when a collision occurs. Additionally, we need a much-enlarged chest, strange flaps on the upper torso, and more. Even legs need to evolve into a hoof-like design with added joints. This will enable you to jump out of the way quickly. In its current form, the human body can get serious injuries in car collisions, even at low speeds.
You May Also Like: Mahindra XUV700 TOTALLED in Worst High-Speed Accident Yet – VIDEO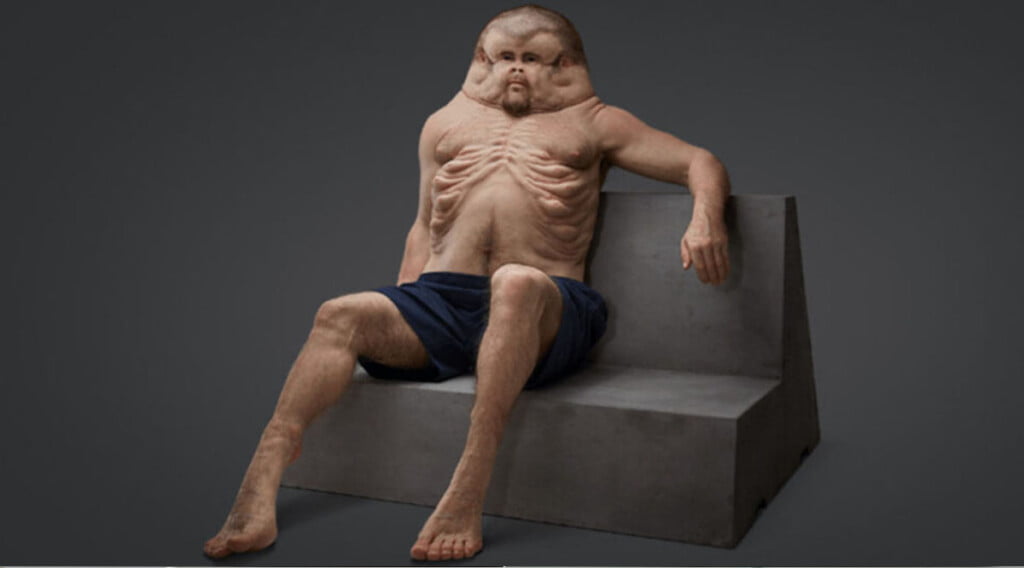 You May Also Like: JCB Rescues Passengers of Toyota Fortuner Stuck In Flood
It is to be noted that the human body is unlikely to evolve into Graham. And fortunately, we don't need to change our bodies to survive collisions. There are simple steps every human can take for a safe driving experience. Customers are already opting for cars with good safety ratings and crash test scores. There has been a huge increase in the awareness of safe cars in India. This is forcing car manufacturers to offer cars with the better build quality and safety equipment. Additionally, one should take adequate road safety precautions and follow traffic rules/ regulations to avoid undesirable incidents.
Join us for FREE NEWS Updates on our Whatsapp Community or our official telegram channel.