Global NCAP ratings have become a new flex among car manufacturers. However, it is not clear how trustworthy are they in real-world scenarios.
While vehicle safety measures are very important, there has been skepticism about the trustworthy level of Global NCAP ratings. Indian manufacturers have to adhere to the Indian safety standards. The cars available in the market seem to be very unsafe and insecure. Previously, almost all the cars manufactured in India scored 0 stars in the vehicle crash tests conducted by the Global NCAP. Now, we have many cars that score well in crash tests too. These ratings have become a selling point for new car models. Let's see how reliable are the Global NCAP ratings.
Also read: Why Do So Many Indian Cars Get ZERO Ratings From NCAP?
Even in the best cars, the safety norms have ample room for corrections. Car manufacturers don't really aim to make the safest possible car. instead, they are always trying to comply with the standards set by different countries and regions. For example, in the US, features like ESP, Traction control, and at least 6 airbags are already mandatory. Since car companies have to incur higher costs in order to provide safer cars, they just try to meet the standards set by the government. The Global NCAP is a major project of the Towards Zero Foundation (a UK registered charity) and aims to promote vehicle crash-testing in emerging markets like India. It acts as a bridge between the several NCAPs and promotes the universal adoption of the united nation' most important motor vehicle safety standards worldwide.
Also read: Hyundai Grand i10 Nios Scores a Poor 2-star Safety Rating at Global NCAP Crash Tests!
The projected idea of the Global NCAP is to allow customers to choose the safest car in their price range. However, it has become a new standard to be manipulated by car manufactures. While the Global NCAP has global credibility, it is not a real measure of safety, since a lot of these tests are done under very specified conditions. For example, while the Kia Seltos scored a mere 3-star for the adult occupancy, the Maruti Suzuki SPresso scored a 0-star. Maruti Suzuki even released a statement that their SPresso meets the guidelines that have been set by the Indian government which include ABS and front-driver airbags. So, any such ratings should be taken with a grain of salt. On the other hand, the ones with good Global NCAP ratings have proven to be safe in actual accidents.
Also read: Maruti Suzuki S-Presso Scores a Shocking 0-star Safety Rating at Global NCAP Crash Tests!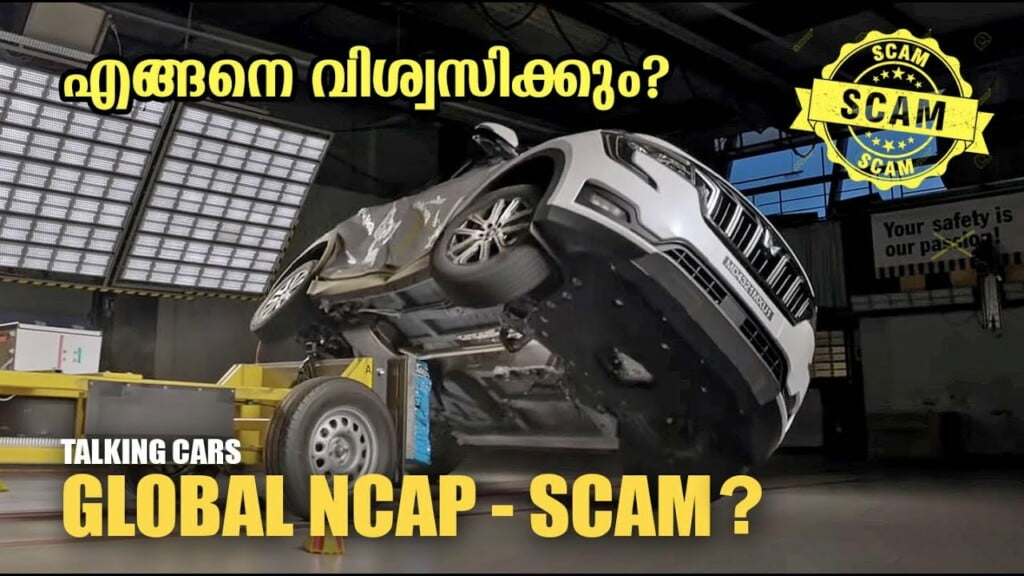 The crash test ratings are based on a single front offset crash test in which a car is driven at 64 kmph with 40 percent overlap into a deformable barrier (equal to crash between two cars of the same weight). The Global NCAP usually chooses a base model for testing. If safety systems are the same across the range, they pick the heaviest model for maximum impact. Additionally, they prefer the ones with an alloy wheel, as alloys usually crack under less weight. The scores are derived from the readings of the crash-test dummies, taking into account the driver and passenger injury readings from four major body regions. Additional points are awarded for a few safety features like the child restraint system, provision of three-point seat belts, Isofix, etc.
Also read: Top 5 Most Expensive Safety Rating Car Crash Tests In The World
Join us for FREE NEWS Updates on our Whatsapp Community or our official telegram channel.