Mahindra & Mahindra is an aspiring brand and is India's largest commercial vehicle manufacturer. It expanded its business to USA a while back and was in a pact with Global Vehicles where the latter had the right to import diesel-powered Mahindra Pick-up trucks. Recently Global Vehicles filed a lawsuit against Mahindra in Atlanta in which it stated that the latter was attempting to sell its products on its own, thus violating the distribution agreement. The situation became worse later when Mahindra refused to deliver Global Vehicles' $35 million dollar order.
The arguments went for a while in the court and finally the International Arbitration Panel has rejected the claims made by Global Vehicles. According to the arbitrators, Mahindra has not violated any agreement and in fact the distribution agreement had already ended.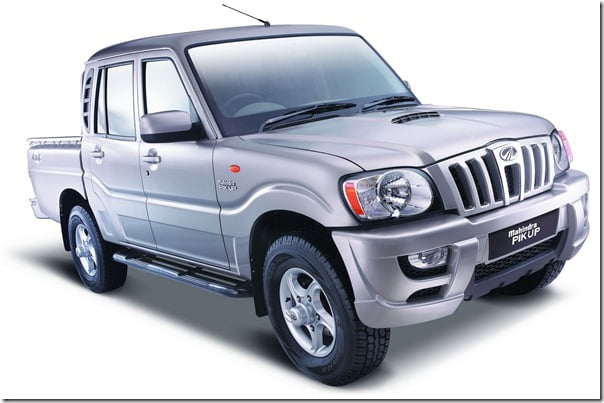 image – Mahindra Scorpio Pik Up
Late back in 2010 Mahindra announced of selling vehicles in the US which included a 2.2 litre, 4 cylinder, compact pick-up truck version of the Scorpio. But the plans came to a halt when Global Vehicles filed a suit, accusing Mahindra of violating the agreement according to which only Global Vehicles had the authority to sell Mahindra products in the US. Mahindra officials denied any such violation and also said that another similar lawsuit made against them has been rejected by US court.
Instead of battering Mahindra's plans of selling vehicles in US on its own, time has helped them build a stronger portfolio, including the collaboration with Ssangyong. In fact Mahindra is now much more ready to serve the US market than before and will offer a better line-up to the market.
Source – EconomicTimes
check out more-