Mahindra & Mahindra has become a major player of the SUV segment and its only offering Mahindra XUV500 has taken the market by storm. The success of the car is unmatched and the dealerships have been flooded with bookings. For a while we have been talking about Ssangyong brand which Mahindra is planning to launch in India with two offerings, Ssangyong Rexton and Ssangyong Korando. On one hand Mahindra is keen on introducing Ssangyong in India while on the other it is considering to commence production and sales of XUV500 in Korea.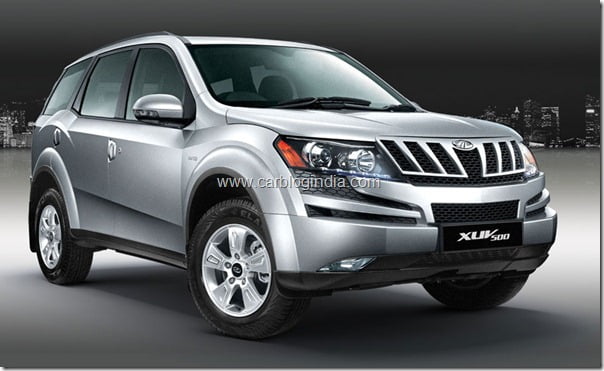 image – Mahindra XUV500
Pawan Goenka, president (automotive and farm equipment divisions), M&M, said,
"We are integrating operations with SMC, we have decided to develop all new platforms jointly with our Korean subsidiary. A new product based on a new platform will not be out till 2015. In the meantime, we have decided to bring Rexton to India and are now looking at assembling XUV500 in Korea."
While it is already decided that Rexton and Korando will be retailed under Ssangyong brand, the company is yet to decide on the branding strategy of XUV500 in Korea. Of the two the first product to hit the market by year end would be Rexton, followed by Korando C in 2013 and Mahindra has already commenced investing Rs. 100 crore for a new body shop for Rexton at its Chakan plant.
Goenka added,
"We want to synergise our operations with that of Ssangyong in sourcing, manufacturing and distributing products to better profitability from resulting economies of scale. The purchase head at SMC is an expat from India and two-three resourcing deals are already underway,"
Beside this, Mahindra is also keen on entering the Russian markets via the Ssangyong distribution channel and for the same it is in advanced stage of talks with Solaris, Ssangyong's distributor in Russia. If the talks turn out positive enough, Mahindra would initiate the CKD operations for XUV500 within the next two years. The XUV500 is all set to enter the European markets by 2013 challenging its only rival, Renault Duster and we believe XUV500 will be a hit there as well.
Source Credit – Business-Standard
check out more-