Here is a video where you can actually see this Audi A4 going out of control on a slippery road and how the driver manages to bring it under control.
Driving on a wet and slippery road is quite a task. Thanks to the new ABS systems made mandatory in every car, driving on a wet road has gotten safer. Once you lose control, then its just depends on your skills and alertness. If you can manage to control the car, then its great. If you can't, then no one knows what happens next.
Here, you can see a couple driving in an Audi A4 easily going on a highway and cruising above 140 km/hr. Suddenly, a truck comes on the side and is seen very near to the car. Next thing we can see the car losing control on the wet road. The car in this video is the A4 AllRoad Quattro and is a LHD, that shows its not in India.
Also Read: You Can Now Watch A Life-Size Version Of Audi A6 Virtually At Your Home
Seems like both of them remained calm as the driver tried to regain control. There's a lot of slipping going and at a point, it just changes the direction. However, very soon, the driver regains control and continues with his drive. The speed came down from 140 km/hr to 70 km/hr which also helped in this.
Mainly, the driver did not apply brakes and just let the accelerator go and worked with the steering. While many of the viewers who have commented on the video, said that it was better that he did not apply brakes, many wanted him to. There could be a possibility that the car would have come to a halt or he would have gotten it under control easily. However, the Audi A4 could also very well go much more out of control.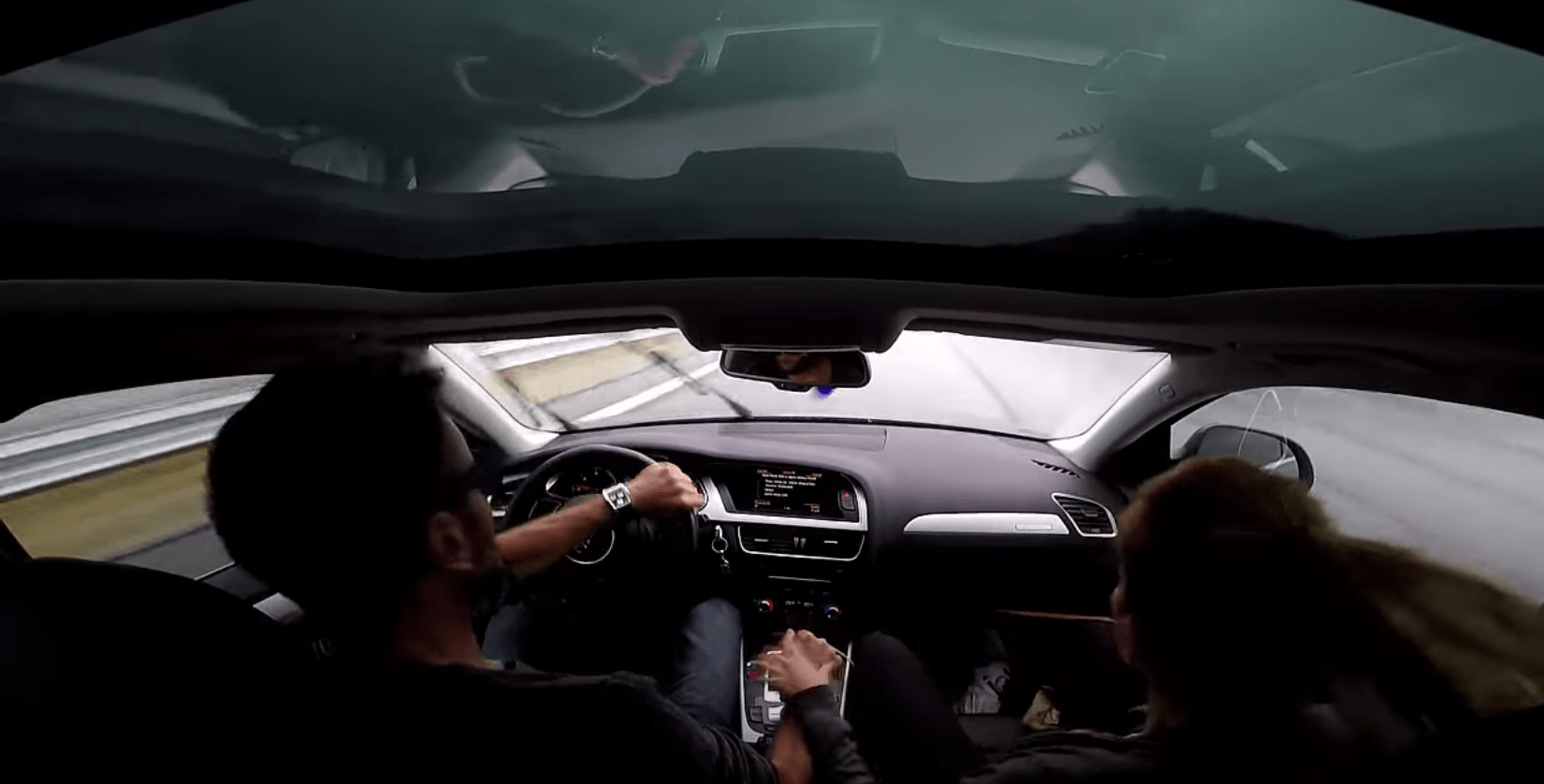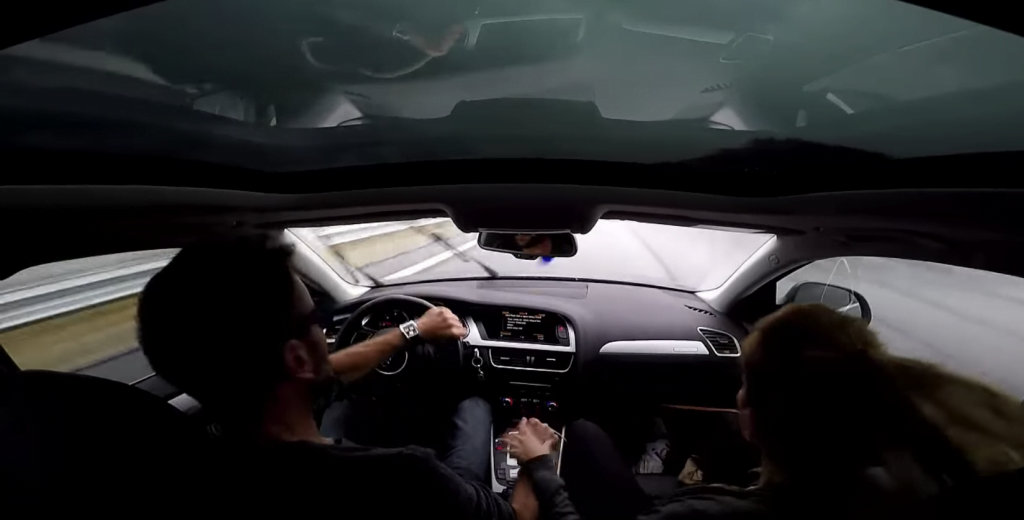 Such skills of a driver come in handy when these type of sudden emergencies come through. Years of experience! Also, hats off to the lady who did not panic and remained calm, so that the driver could also be calm. In such situations, any bad judgement could just worsen the situation.
Also Read: Here's Your First Look at the Next-Gen Audi A3 That's Coming to India Next Year!
Under the hood of this Audi A4 Allroad, you get a 2.0 Litre turbo-petrol engine that produces around 260 BHP. A4 is a sedan but the All Road variant means that it is a station wagon. It is not sold in India but in most of the foreign markets including the USA and Europe.
Join us for FREE NEWS Updates on our Whatsapp Community or our official telegram channel.