The government often adopts the method of humour in order to deliver a serious message while producing advertisements regarding road safety and this latest ad featuring Akshay Kumar is a prime example of it.
Highlighting the 6 airbags as standard in the Kia Seltos, Akshay Kumar features in this government's advertisement to raise awareness regarding the safety in a car. Lately, there has been a lot of discussion regarding making 6 airbags compulsory in cars of every segment. Nitin Gadkari, the Union Minster for Roads, Transport and Highways has already expressed his motives to make this a possibility. However, due to the price constraints, some carmakers were wary of it. Amidst all this, Kia announced that the Seltos will now feature 6 airbags as standard across the entire variants.
You may also like: Kia Seltos vs Kia Carens 2022 Comparison
You may also like: Toyota Hyryder Seen With Kia Seltos – Road Presence Compared
Akshay Kumar promotes safety in new video featuring Kia Seltos and Tata Nexon
This promotion clip by the government showcases a marriage scene where the father of the bride is bidding farewell to his daughter who sits in the car to go to his husband's home. While the father is in tears, Akshay Kumar, portrayed as his policeman friend tells him that the real reason for crying has to be the safety of the bride and groom who are sitting in the back seat. This is because only 2 airbags are mandatory by the government in all cars at the moment. This leaves the rear passengers vulnerable in the case of unfortunate events.
You may also like: Kia Seltos Facelift Detailed In Walkaround Video
However, if 6 airbags become mandatory, there will be enough protection even for the rear passengers and the injury could be avoided in most cases. That is the reason why Kia recently announced that all variants of the Seltos now come with 6 airbags as standard. For a car at the starting price point of around Rs 10 lakh, it is easy to offer 6 airbags since the price increase would be around Rs 70,000- Rs 1 lakh. However, a similar increase in the prices of vehicles under Rs 5 lakh would cause a lot of issues with the buyers.
You may also like: 2022 Kia Seltos vs Old Model – Visual Comparison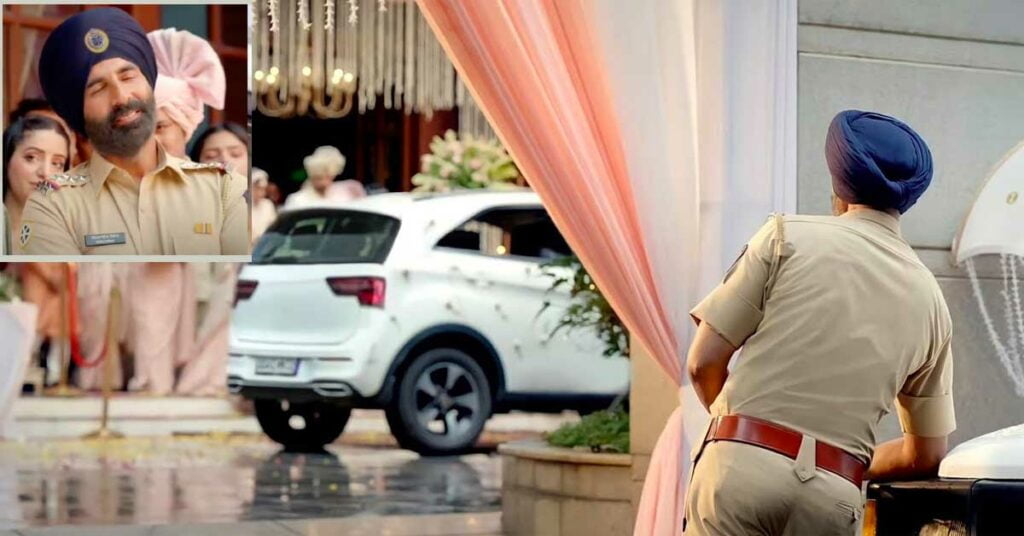 6 Airbags to be available on all cars from October 1
Buyers in the entry-level car segment are extremely price-sensitive. That is what is causing certain carmakers to worry if 6 airbags are actually made compulsory fr October 1. In compact hatchbacks, even the width of the cabin is not wide enough to accommodate the provision for curtain airbags. It could require a design change which is an expensive affair and the prices would have to be passed on to the buyers. Nevertheless, we hope that the government aids the carmakers and buyers in some way so that they don't suffer in case the prices have to be raised.
Join our official telegram channel for free latest updates and follow us on Google News here.