Harley Davidson will be discontinuing the Street Bob, the Heritage Classic, the Deluxe and the Fat Bob because of the upcoming BS6 emission norms. The Fat Bob will however come back a year later.
If you are a Harley Davidson enthusiast and have been looking to buy one lately, this should really concern you. Harley Davidson will not be updating their entire motorcycle lineup to meet the upcoming BS6 emission norms. Instead, they will be discontinuing some of their Softail motorcycles which includes the likes of the the Street Bob, the Heritage Classic, the Deluxe and the Fat Bob.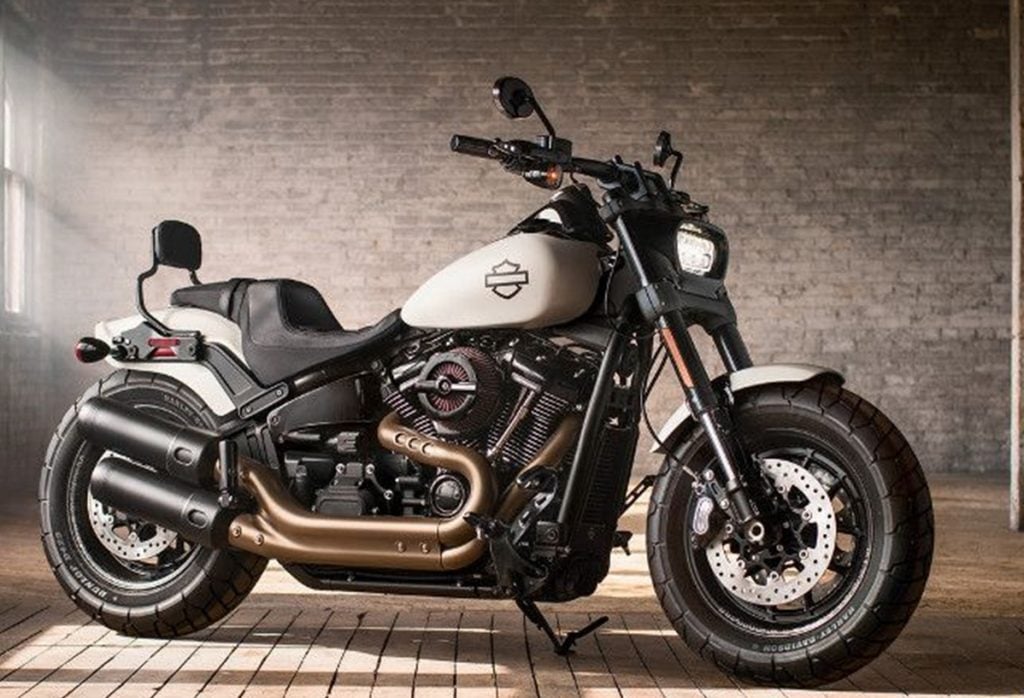 The Harley Davidson Fat Bab is particularly very popular and there's some good news about that though. Harley Davidson India has plans of bringing the Fat Bob back but it will only arrive next year, with the larger Milwaukee-Eight 114 ci engine powering it.
Once the BS6 emission norms have become effective from April 2020, Harley Davidson India will be offering the the Low Rider, the Fat Boy and the soon-to-be-launched Low Rider S. Out of these, when Harley launches the Low Rider S in India, it will be the only one to be powered by the smaller Milwaukee-Eight 107ci (1,745cc) V-twin engine. The engine belts out 144Nm of peak torque that kicks in as low as 3,000 rpm.
Also Read : 2020 Aprilia RSV4 1100 Factory and Tuono 1100 RR – Price and Details in India
The Low Rider S will then be the new entry point into the Harley Davidson Softail family. As for the other two motorcycles – the Low Rider and the Fat Boy – they will be powered by the larger Milwaukee-Eight 114ci (1,868cc) engine that is also featured on Harley's Touring range of motorcycles. Owing to the extra capacity of the engine, it belts out 156 Nm of peak torque, 12Nm more than the 107.
Also Read : The Tata Sierra Concept Could Actually See Production
In India, the price for the Low Rider starts from Rs 13.69 lakh and goes all the way up to Rs 14.23 lakh for the two-tone custom colour scheme. With the BS6 update, you can expect prices for this model to go up by Rs. 30,000. Meanwhile, the Fat Boy 114 was priced between Rs 20.04 lakh and Rs 20.59 lakh. You can expect a similar hike in price for the Fat Boy as well. The Low Rider S will be slotting in between these two motorcycles and you can expect its prices to be around the Rs 17 lakh – 18 lakh range.