Do you think a Hyundai Kona EV will be able to make a trip from Kerala's capital Trivandrum to Calicut – a distance of 409 kms – where ARAI claims a certified driving range of 454 kms? How will it perform in the real world? Read on to find out!
The range anxiety with an electric vehicle is a legitimate concern of EV owners in India given the fact that there's barely any infrastructure around electric vehicles in this country. The Hyundai Kona EV was the very first electric vehicle launched in the country last year and it has one of the highest claimed driving range among the three EVs on sale in India currently. The Hyundai Kona has an ARAI certified driving range of 452 kms on a single charge. But how does that translate into the rear world? And can you really undertake inter-city travel in EVs. Well, here's a video that will answer your questions.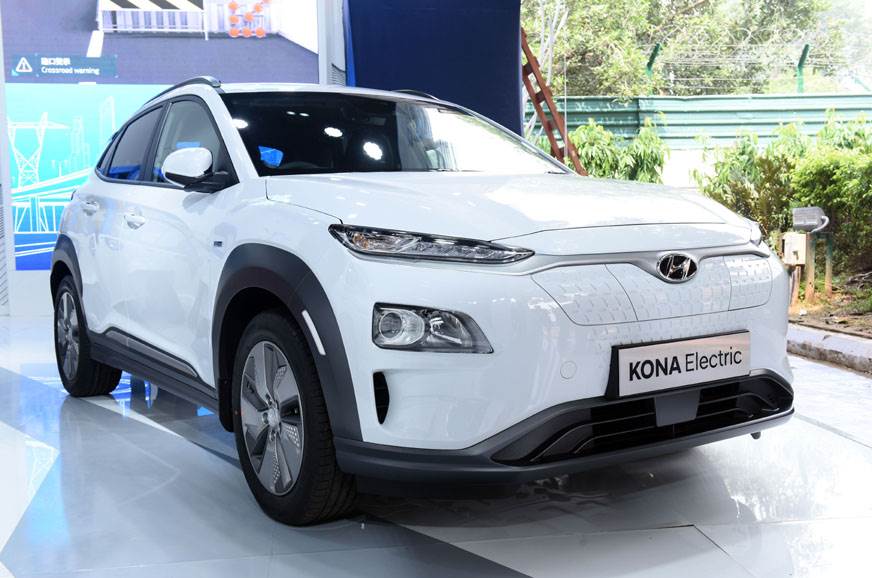 The video has been uploaded by KONA Kerala on their youtube channel. Here, a vlogger drives a Kona EV from Kerala's capital Trivandrum to Calicut. The vlogger picks up his Kona EV fresh from a Hyundai dealership with full charge and sets off on his journey. The vlogger shows the driving range that instrument cluster was showing. The drive was exactly of 409 kms from the Hyundai dealership in Trivandrum to another Hyundai dealership in Calicut. Once on the road, it will really be a test to eke out the maximum range possible out of the car.
The driver departs from the dealership with 100% charge and then reaches a bypass road after driving for about 69 km. These country roads in Kerela leading to the highways are usually quite narrow and usually crowded too. The Kona EV comes with a unique feature which lets you use the AC only on the driver side if you are alone driving in the car. Its a small measure but can help stretch the range even by some margin. After driving for about 103 km, the Kona has used only 20% of its battery. So far, so good.
Also Read : Audi RS Q8 Launched in India for a Price of Rs 2.07 Crore!
After driving for about 161 kms, the vlogger stops for a short break. At this point of time, the instrument cluster was showing a driving range of 209 kms and the car had consumed 34% charge to cover the distance of 161 kms until now. soon after, the driver enter Kochi and encounters some traffic. However, as the car was not consuming much energy while idling, the range was not affected much. He however lost out on some time. After consuming 50% of the charge, the Kona had covered a distance of 233 kms and was left to go another 160 kms.
Also Read : Check Out The 0-100 kph Time of Each Variant of the Kia Sonet!
However, it was soon starting to get dark and the vlogger still had 112 kms of distance to cover before he reached his destination. The car was showing that it had a driving range of about 137 km at this point of time. Finally, the Hyundai Kona EV reaches the Hyundai dealership in Calicut with 7% charge left in its batteries. Although the vlogger was driving in Eco mode all along the way, the Kona performed brilliantly and was able to cover the distance of over 400 kms in a single charge and still had some juice left. Perhaps it could have done about 15-20 kms more. This goes on to prove that if driven efficiently, EVs can be used for inter-city travels and for long highway runs as well.
Join our official telegram channel for free latest updates and follow us on Google News here.