Updated on 26th October 2013
Hero MotoCorp set the ball rolling after it refreshed its range of bikes and scooters in India earlier in October 2013. This momentum will not fade anytime soon according to the officials of the company. Hero showcased 15 refreshed products in the mass reveal, which means there are another 35 products in the pipeline. These bikes will be developed in-house and will not use any parts Hero licensed from Honda when they discontinued their tie-up in 2011, even though the licenses are valid till 2017. The company plans to be a fully independent entity by 2016.
Mr. Anil Dua, Senior Vice-President (Marketing and Sales), Hero Motorcorp has told Business-Standard that the company is ready with its own 100cc, 110cc and 250cc engines. "We have successfully tested three engines. These will be introduced in some of our products next year," he said.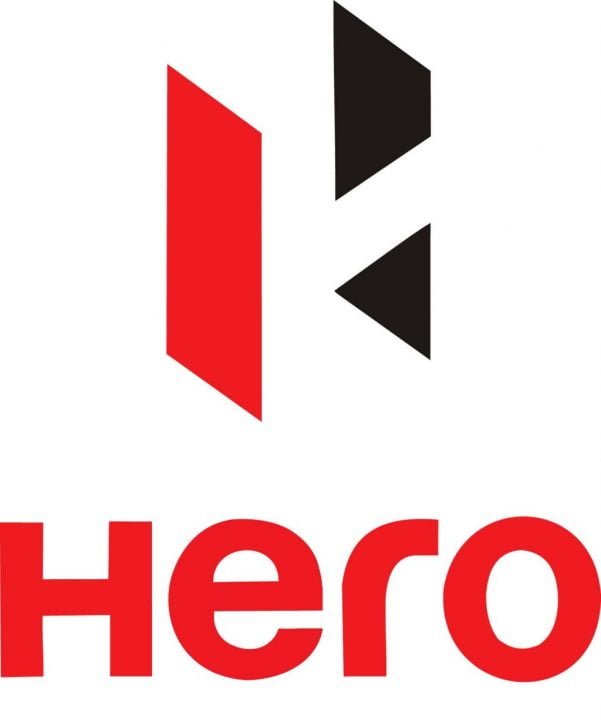 These three engines will be introduced in the next-generation variants of current bikes or in whole new bikes in a phased manner in 2014. We expect the products to be showcased at the 2014 Indian Auto Expo in February. Keep tuned in to Car Blog India for more updates on this story.
Updated on 13th August 2013
Once upon a time in the two wheeler market in India, Hero Motocorp (then Hero Honda) was the undisputed leader. It had over 50 percent share in the market and there was no company that was really challenging the king of the segment. But as time passed, companies like Bajaj and Honda ate into Hero's share of pie and its market share has gone down to about 43 percent. But the company has some plans in store to restore its lost glory. As the company rolled out its 50 millionth two wheeler (a CBZ Extreme), it announced its future plans for Indian as well as international markets.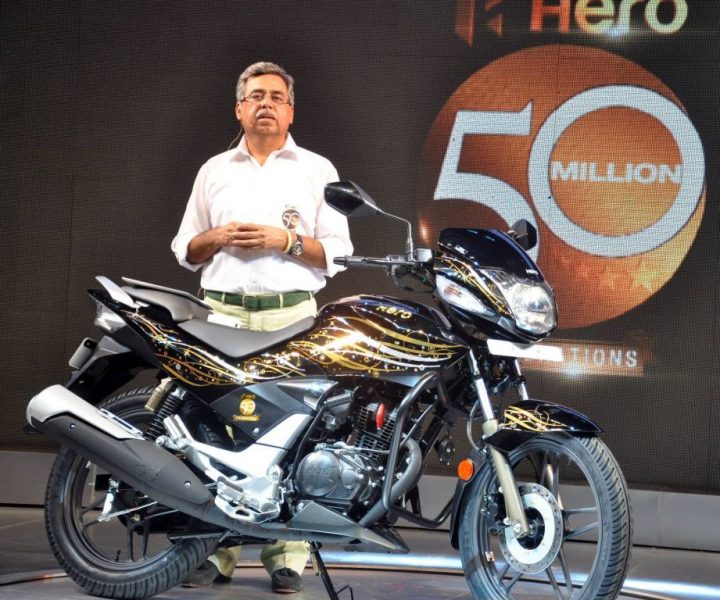 Hero Motocorp achieved a turnover of 24,000 crore in the last year and it plans on achieving a turnover of 60,000 crores by 2020. This turnover is expected to come from sales in more than 50 countries in future. The company plans on having 20 manufacturing facilities by then. The company plans on entering 10 markets globally by the end of 2013 and achieve 10 percent of sales from exports by 2017.
Hero has some really aggressive plans for India as well and it intends on launching as many as 12 new products by April 2014. This product onslaught will start from September 2013. Hero's two new plants are coming up in Gujarat and Rajasthan which will further aid the company's expansion plans.
We recently brought to you the spy shots of the Karizma R facelift which will form a part of this offensive strategy from Hero. The company is also working on three new engines which will displace 100cc, 110cc and 250cc respectively.
Honda has already stated that it will take the number one spot from Hero by 2016 but that seems a bit far-fetched to say the least. No matter what, Hero is still the most trusted two wheeler brand in the country and this trust combined with new products will surely help Hero reach new heights.