With the bike racing getting excited, Hero might equip its XPulse motorcycle with a factory-fitted rally kit. Check out the details of what that might include.
There are signs that Hero MotoCorp might install a factory-fitted rally kit on the special version XPulse bike very soon. The trend of rally racing is catching on and the enthusiasts are getting their bikes modified accordingly from the aftermarket. While it is great, it would be even better if the rally edition could come with such components right from the manufacturing plant. This might include a fair few changes of the components, details of which could be something along these lines. Read the details here.
Also read: BRO Soldiers Ride Hero XPulse in Sub-Zero Temp at 17,500 ft Altitude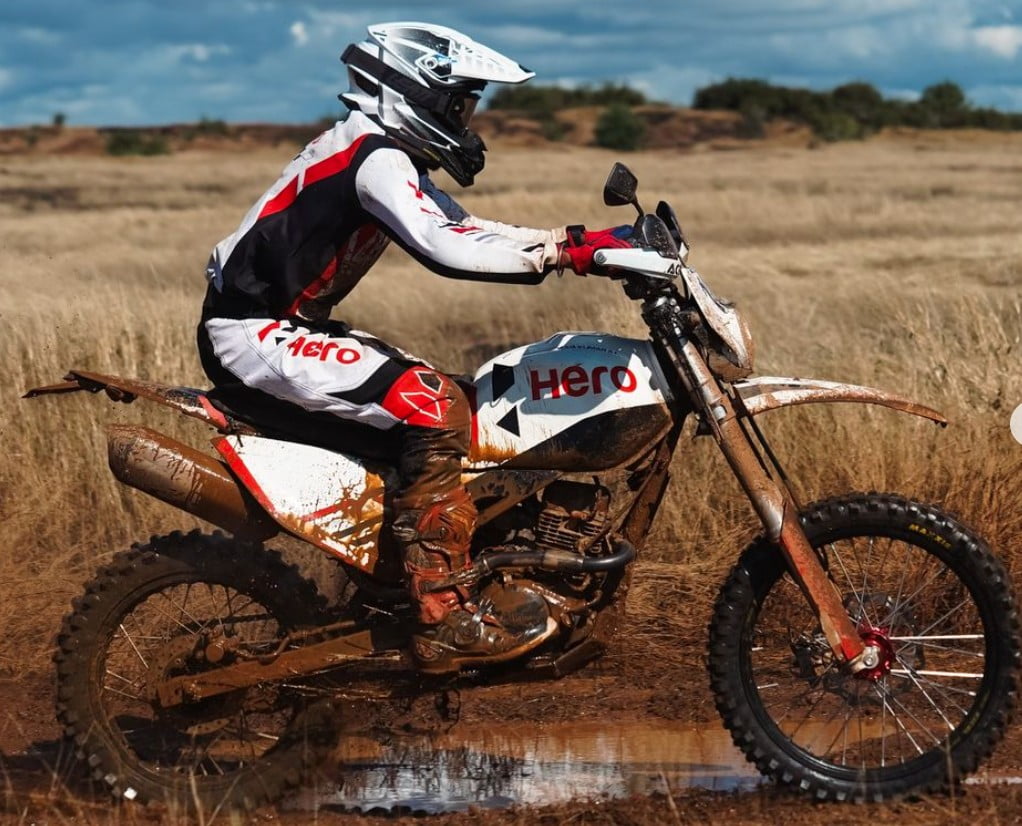 Hero XPulse Rally Edition
These images are taken from the HeroMotosports from Instagram and are from the rally. The biker Yuva Kumar is seen performing crazy stunts during the Sprints Championship Finals Day 1. He used the unique edition Hero XPulse for this race. According to some reports, Hero will most likely start offering this rally edition with rally components from the showroom itself. The launch might just be around the corner. The kit that we expect will not be a full-blown dirt bike for the World Championships, but quite well equipped to quench the thirst of the off-road and rally enthusiasts. We expect the bike to have changed body panels, flat seat, lightweight construction, sportier suspension, rally-suited tyres, tough components to sustain extreme conditions, ride height and water wading capabilities to be more effective on the dirt track, etc.
Also read: Hero MotoCorp Prepping For EV Launch Even as Bajaj Busy With Tasteless Jokes!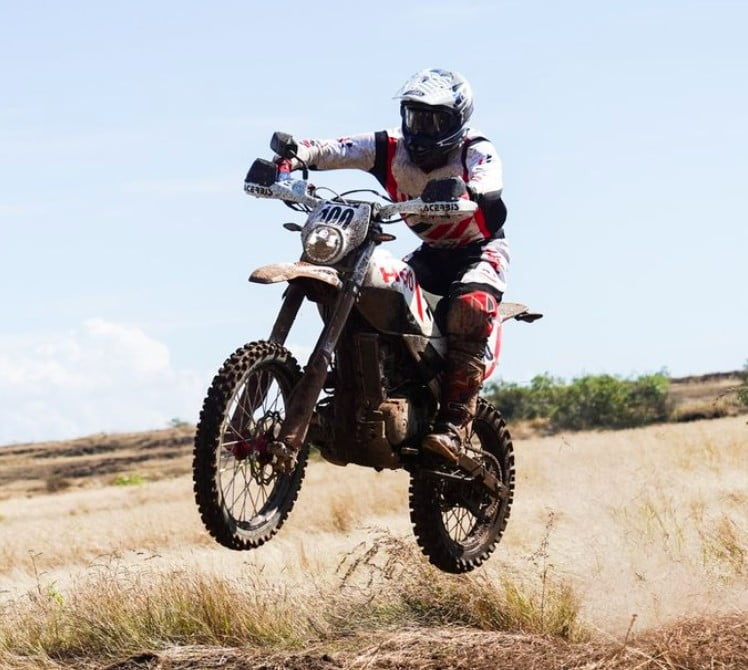 Hero XPulse
The engine might be the same as on the regular XPulse 200. This would mean a 199.6 cc fuel-injected, air and oil-cooled engine making 18 PS and 16.4 Nm of peak power and torque. To complement this, there will also be the 5-speed manual gearbox. There will also be a ton of equipment to ensure the protection of the bike and the rider. The dirt tyres will most likely be part of the special edition too. There will be tweaks to the suspension setup to make it firmer to take on the rough terrain. But there won't be too much of a difference either. The price difference could be marginal as well compared to the regular XPulse that retails for Rs 1.23 lakh and Rs 1.28 lakh, ex-showroom currently.
Also read: Hero Xtreme Adventure Sports Makes For A Stylish Honda CB200X Rival
Join our official telegram channel for free latest updates and follow us on Google News here.