Honda's global CEO Mr. Takanobu Ito in a press conference in Tokyo has revealed some global plans of Honda in the coming years. Some of these details also include Indian models and lineup which were reveled by Mr. Takanobu. The most significant of these is Honda Brio Diesel sedan for India which will launch in coming fiscal that is between April 2013 to March 2014. We have seen many test cars of Honda Brio Diesel doing rounds of India roads and is expected to launch soon. The Brio Diesel sedan will be Honda's entry into the compact sedan segment in India. It is not yet clear whether the upcoming Brio Diesel sedan will be a sub-4 meter car or not, but anyways, it will give a stiff competition to the segment leader Maruti Dzire and popular Toyota Etios.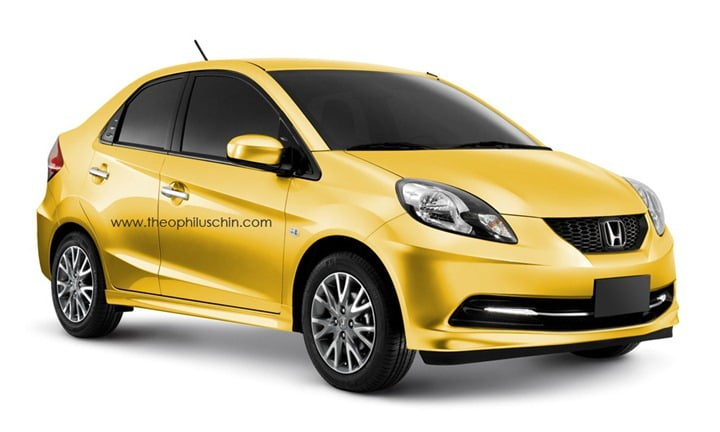 The Honda Brio Diesel sedan will be a three box sedan version of the Brio and will be a larger sibling of Brio hatchback which is quite popular in India. We have seen such pairs in India quite often with Maruti Swift and Dzire, Toyota Etios and Liva, in the same way, Brio's sedan makes a lot of sense for Indian market. With many similarities between the hatchback and sedan there is usually a high extent of part sharing which saves lot of development cost as well as time. Also the popularity and familiarity of one car helps the other one as in the case of Swift and Dzire. The sharp handling of Swift is pitched to the Dzire customers telling them these two cars use the same platform.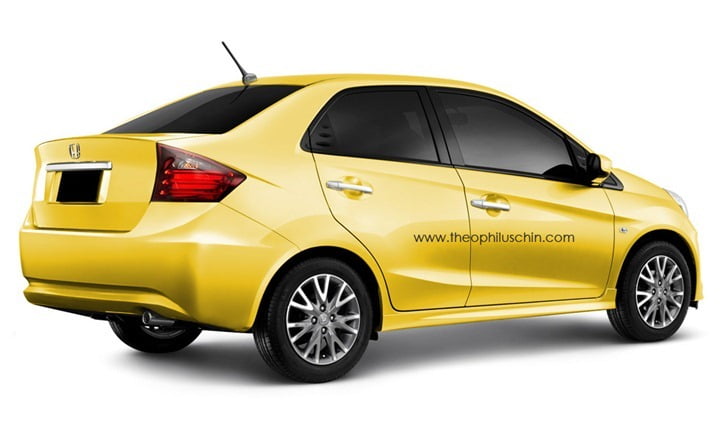 Apart from the Brio Diesel sedan and hatchback, Takanobu has also confirmed a new global model of Honda Jazz which will make its way to Indian roads by 2014 to claim the deserved market share of the popular premium hatch segment in India. Honda will also bring compact SUV based on Jazz/Brio platform by 2015 to compete with the likes of Duster, EcoSport and Maruti XA-Alpha.
Since Honda Cars India has split from its joint venture partner in India, it will help Honda to take the decision for new models more easily and reduce the time-to-market for its new models for Indian roads. Honda global CEO also revealed that they will bring more 100CC commuter segment Motorcycles in India in coming years to increase their market share in the Indian two wheeler and Motorcycle space. Honda Dream Yuga is the first product by HMIS in India in this series which was launched in May 2012.
We will keep you posted on new Developments on Honda Brio Diesel sedan in India, stay tuned to Car Blog India.
via – ET, Image credits- Theopiluschin