Honda Brio, the latest small car from Honda's stable, is severely affected by the floods in Thailand. Honda has stopped the production of Brio and is not considering the suspended sales also as they are facing parts shortage.
Apart from India, Thailand is the only country where Brio is sold and Honda SIEL sources many critical parts from there. Since the plant operations in Thailand are not as efficient as they were prior to the floods, Honda has finalized China and Japan as the next sources from where Brio parts will be imported.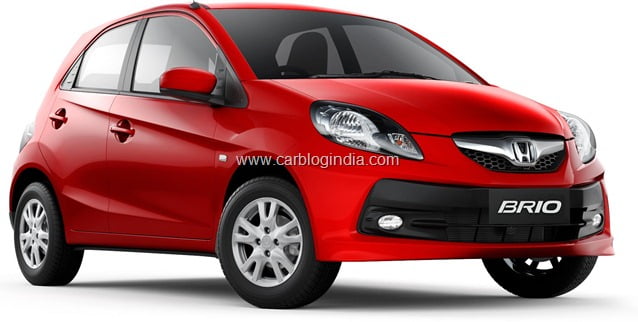 image – Honda Brio Small Car India
Honda Siel senior vice-president Jnaneswar Sen said, "We have been trying to source from alternative destinations like Japan and China parts that we now import from Thailand,"
He added, "The arrangement is almost done and the manufacturing and purchasing teams are putting finishing touches to the recovery plan. Right now we are not making Brio and only producing very small numbers of Jazz. We will start the ramp up of production by end-January first with the City,"
The main reason why Brio production is affected is that Thailand and India are the only two markets where the car is being sold and therefore now when the Thailand facility is being affected, the production was brought to a halt here. The sole reason is the number of sources and in this case as only Thailand was the source, Brio's sales are showing a drop.
The plant in Thailand will not remain in operation for the next six months and it was time for the company to look for alternative sourcing.
"Because of the earthquake and tsunami in Japan we cut production in April, May and June by 50%. And we could only make limited numbers of the Brio in September and October. Even the relaunched Jazz faced supply constraints. We were planning to ramp up production of both Jazz and Brio in November with a second shift when the Thai flood situation once again derailed plans," Sen said.
Now that the new sources have been finalized, the company assures that they will return to normal production by February-March 2012.
The floods have hit the production so hard that in November the company managed to sell 2000 units only. From April to November, the manufacturer sold 31,699 units by comparison to last year's 39,551 units in the same period.
We really hope that the company resumes its efficiency and starts looking at suspended bookings as many prospective buyers are still there in the market.
check out more-
More Related News