Honda SIEL India is not able to continue with the production of the Honda Brio small car in India because of the shortage of critical components which were sourced from its Thailand plant. The Thai plant of Honda has been severely flooded and the production has stopped there. The situation at Thailand plant of Honda still seems to be not good, so it may take a couple of months before things get back to normal. Till then, Honda is working on sourcing the components from other markets or plants so that the production can start again. As per the present situation in the second week of December 2011, the production of Honda Brio in India has completely stopped.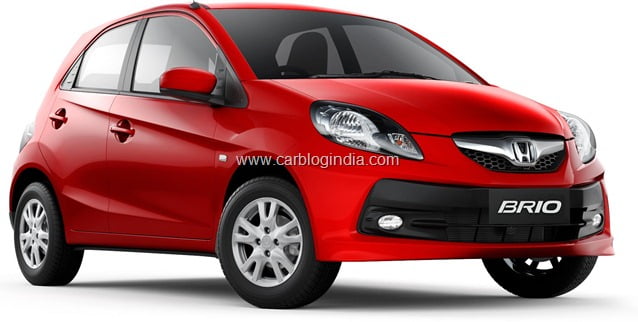 image- Honda Brio Front Right Side View
Honda launched Brio in India in India on 27th September 2011 and since then getting good response from the buyers. The Brio is powered by the 1.2 Litre iVTEC MPFI Petrol engine, the same engine which powered the larger Honda Jazz in India. The Brio comes at an attractive pricing starting at Rs. 3.95 lakhs ex-showroom which makes it an attractive buy in small car segment. It's the smallest and lowest cost production car form Honda in India and is expected to bring larger volumes in the total car sales of Honda in India.
We hope the situations get back to normal soon and Honda gets back on track in India. The launch of Honda City 2011 new model is scheduled for launch in India on 14th December 2011, which seems to fall in the time when Honda is already facing supply constrains of parts in Asia. The situations will get more clear when we get to talk with Honda top officials at the launch this week. Stay tuned for more information by following our Official Facebook Page and sign up for our free email newsletter.
check out more-
More Related News