Honda has unveiled the City hatchback for many Asian markets and we are expecting it to probably come to India in a year or two.
Honda City has been in India for more than 2 decades, successfully creating a benchmark for all the sedans in its class. This name is a name within itself and one of the major reasons for Honda's popularity in India. In many Asian countries, now, Honda has launched the hatchback version of this sedan which is speculation for India.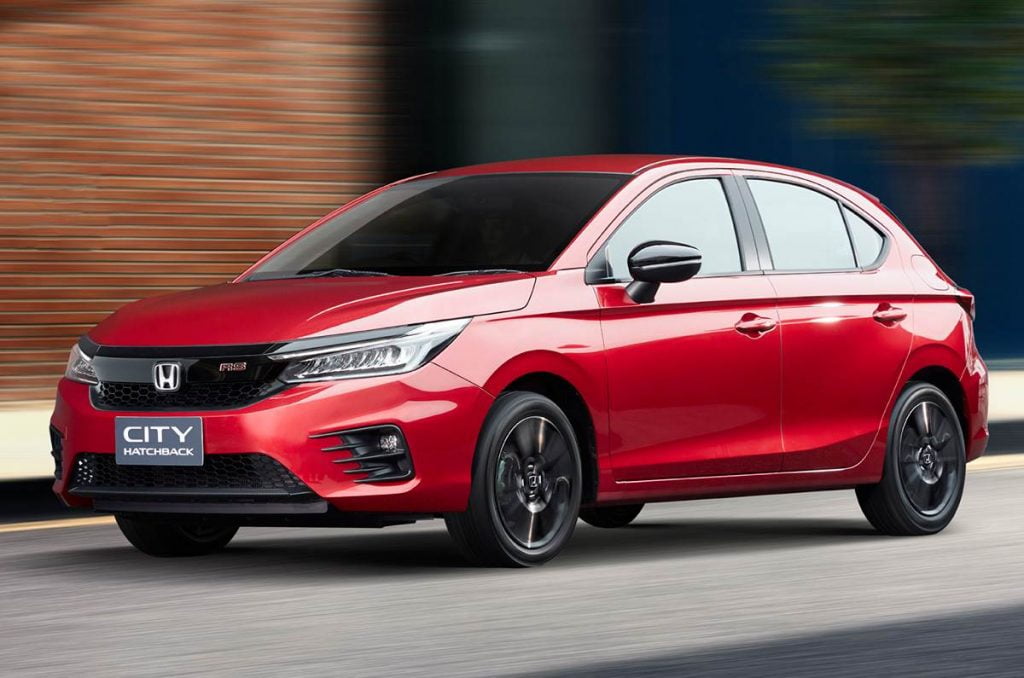 Mainly, first, does it make sense? Honda City hatchback for India? It measures about 4.34 metres long, which will evade the sub-4-metre tax benefits applicable. Because of its high pricing, the City hatchback has not been launched in all the Asian markets. Especially in India, where even the Honda Jazz is not that great selling.
Also Read: New 2020 Honda City Vs First Generation Honda City Drag Race – Which One Is Quicker
There are speculations suggesting that Honda might plan to bring the City hatchback in India. It will not replace the Jazz, but just exist as a costly 4.3-metre hatchback, one of its kind in India. These are just wild speculations and there is no confirmation from the manufacturer yet. While this particular segment is unexplored, manufacturers are shying away from this.
Honda City hatchback, in other markets, gets a 1.0 Litre three-cylinder turbo petrol hatchback that produces 125 PS and 173 Nm of peak torque. It comes paired to a 7-step CVT with paddle shifters. The horsepower is mildly higher than the 1.5 i-VTEC unit, but the torque is definitely up by around 30%. The latter produces 145 Nm of peak torque.
City hatchback also comes in RS variant with all the cosmetic upgrades and couple of feature additions. Interestingly, even the current gen City sedan in India is expected to get the 1.0 Litre turbo-motor in RS variant soon. As for its hatchback version, it does not make sense for India now but bringing it will surely bring back Honda's name for performance in India. Honda Jazz is already a pricey affair and replacing it will make things worse for the manufacturer. Leaving Amaze aside, City, Jazz and Civic are cars with pure fan base.
Join our official telegram channel for free latest updates and follow us on Google News here.