This is the second time the Honda Jazz EV has been spotted testing in India. Although Honda has no plan of bringing the Jazz EV any time soon, we wonder the purpose of these test runs in India.
With Hyundai being the first mainstream manufacturer to launch an EV in the country, it is obvious that many others will follow suit soon. Maruti Suzuki has already been spotted testing the WagonR EV several times and it will arrive by next year. Now, a new set of images have surfaced on the internet of a Honda Jazz EV being tested here in India. How do we know its an EV? Read further to find out.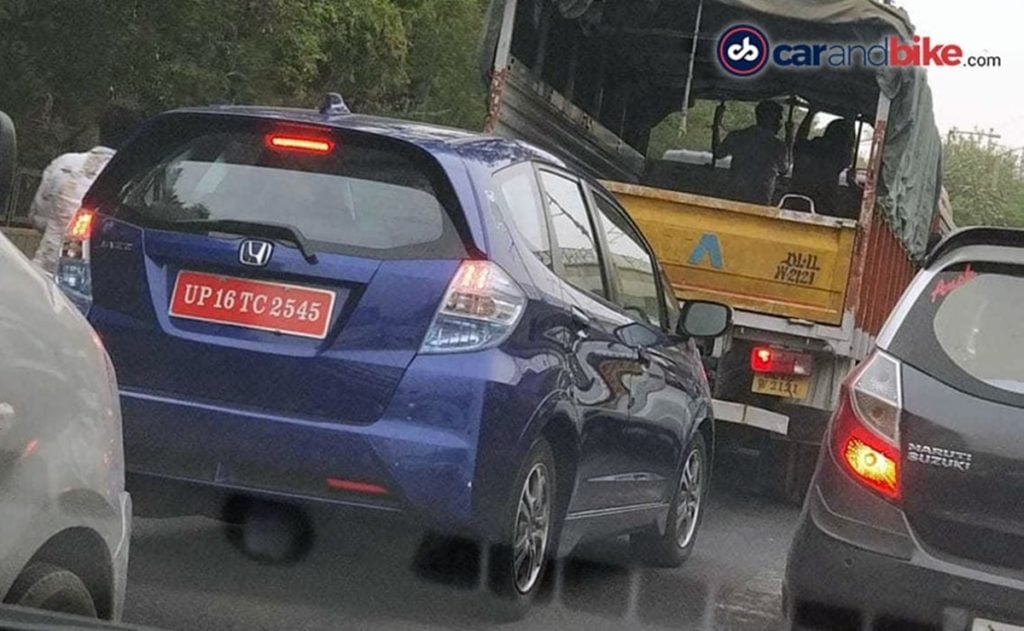 Honda has promised that they too would be bringing electric cars to India but that wouldn't be happening until 2023-2024. We had already reported about the Honda Jazz EV being spotted testing in India for the first time in December, 2018. And as it turns out, the same car has been spotted testing again.
The spotted test mule, in fact, looks a lot similar to the previous generation Jazz. But still quite different. We can largely see the rear section of the car in these spy images and you can notice the wrap around tail lamps instead of the vertically stacked units you find in the Jazz. Also, the spoiler on the rear windscreen extends to the sides of it as well. The bumpers are a little different too and there are new sets of alloys as well.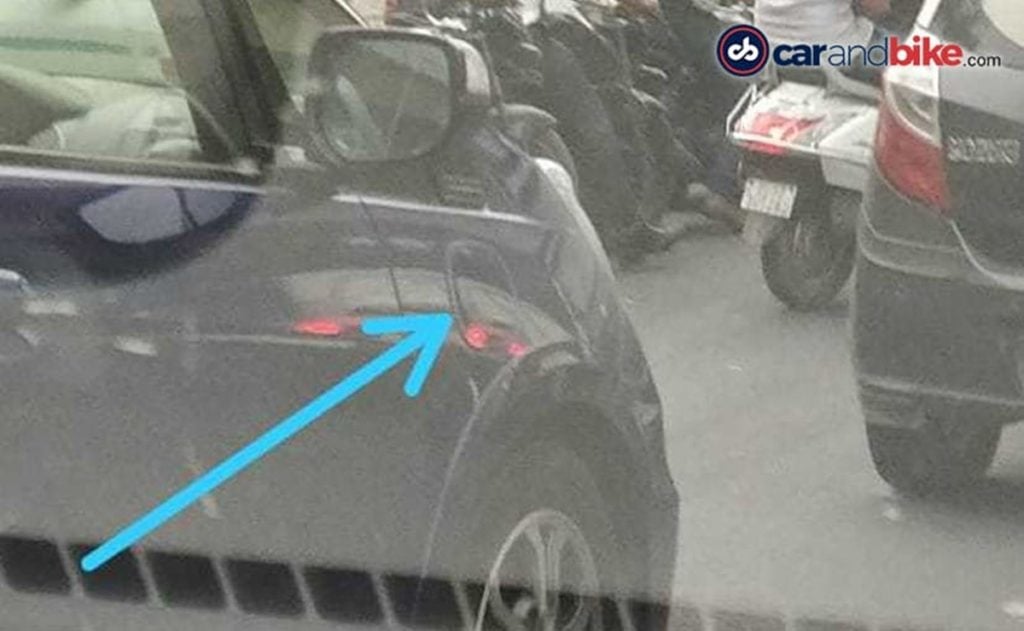 Being an EV, there's no grille at the front and it gets a differently styled front fascia. Although there are no visible EV badgings anywhere on the car, what really gives away the fact that this is an EV is the charging socket located on the front left fender.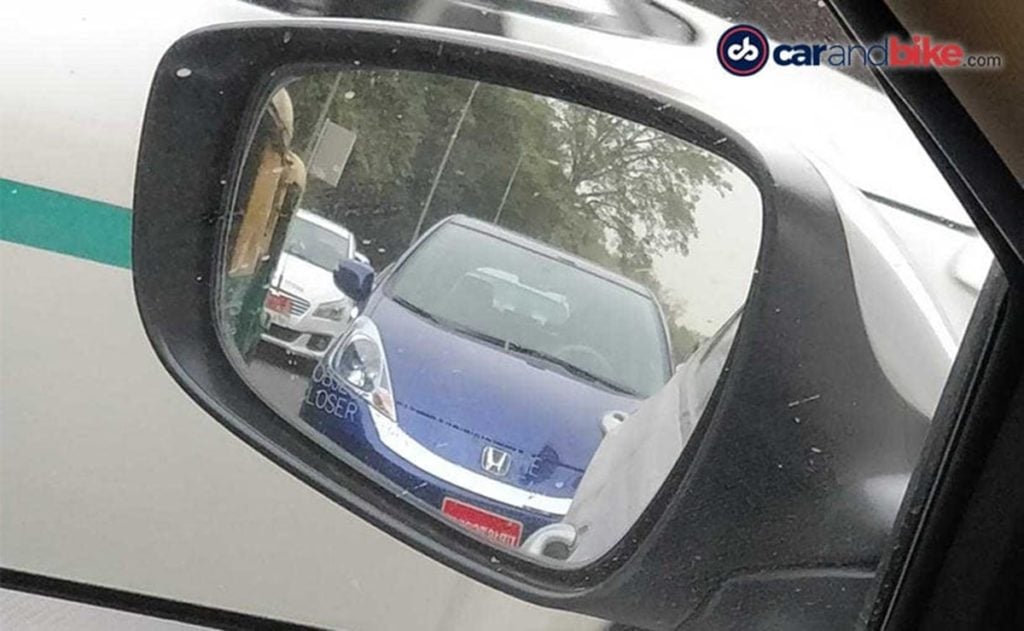 Also Read : Honda WR-V Gets A New 'V' Variant – Prices And Features
In fact, the design, styling and even the body colour is exactly similar to the Honda Fit EV that was sold in the international market for some time, in very limited numbers. And while Honda has not talked about bringing the Jazz EV any time soon in India, we do not exactly know the purpose of the Jazz EV doing test runs here in India. Perhaps, it could be some component testing.
Also Read : 2020 Honda CR-V Spotted; Get's Revised Styling
There are no technical details about the Jazz EV. However, Honda claims that the Jazz EV should have a driving range of about 300 km. Currently, the only car from Honda that has some sort of electrification is the Honda Accord hybrid. We can also expect the Honda to bring in a hybrid version of the City sometime around next year.