After spending four months with our previous long-termer Maruti WagonR, I decided to keep hatchbacks only in my garage. The place where I live has limited parking and too many erratic drivers. A small car fits in perfectly and is also useful for our tracking, because of the boot.
I had my eyes on the Honda Jazz from a long time and Honda agreed to loan us the Jazz for the next four months. I was looking forward to living with a Honda, famous for its smooth and fuel-efficient engines. So, in this review of Honda Jazz petrol, we have given an idea of what our first impressions were.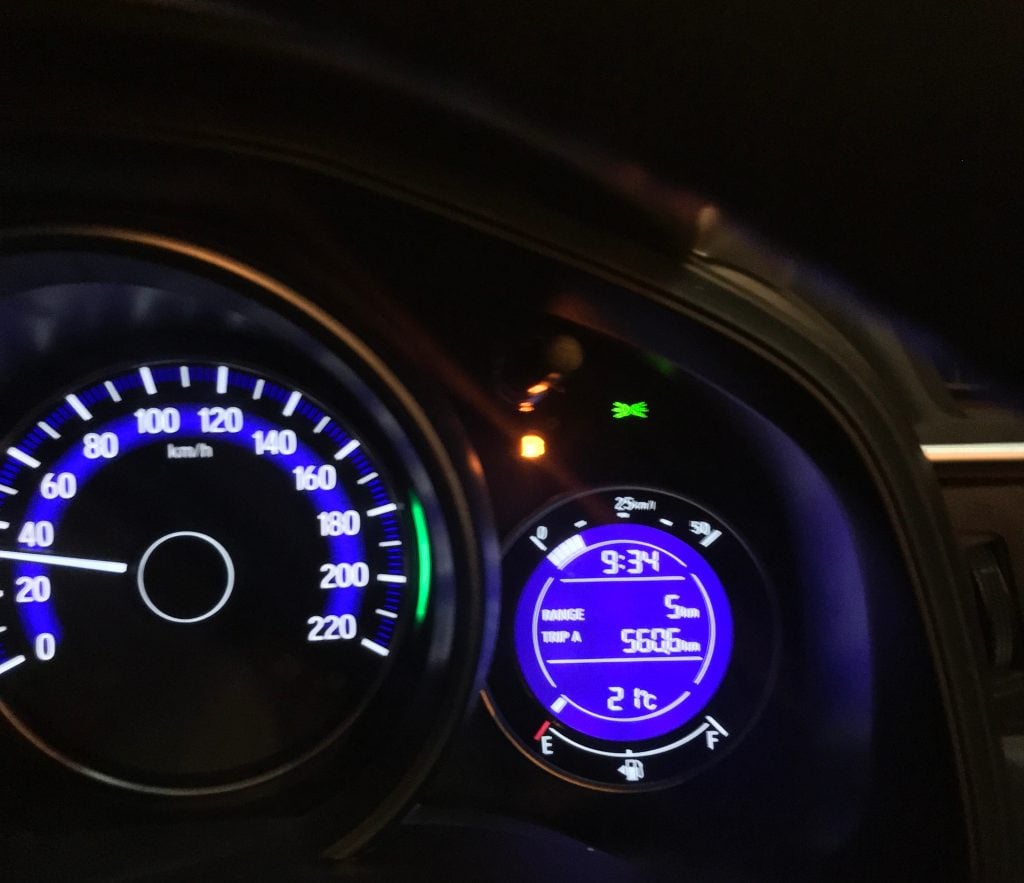 Right now, we have already clocked nearly 1700 kms and that's just in two and a half fuel tanks. Our Jazz petrol has been delivering us nearly 18 kmpl on an average. The worst that it has gone till now is 14 kmpl in heavy traffic. With a 40-litre fuel tank, we clocked in around 650 kms on the first fuel trip and 560 kms on the second trip. I must say that Jazz might actually be the most fuel-efficient in its class.
The 1.2 Litre i-VTEC engine has managed to impress me. It is not a quick accelerating or anything related to performance type engine. Jazz is a car which is meant to be driven easily and enjoying the smoothness of the engine. The engine is very well refined and I liked it in just a few kms of running it.
Recently, I had another car to drive for 15 days and Jazz was not in running. Winters are here and in Delhi, the temperatures are now down to 2-3 degrees in early morning. Just a couple of days back, I had to take it for some work 26 kms away, at 630 AM. In just one start, without any problem, the engine came to life. That's good.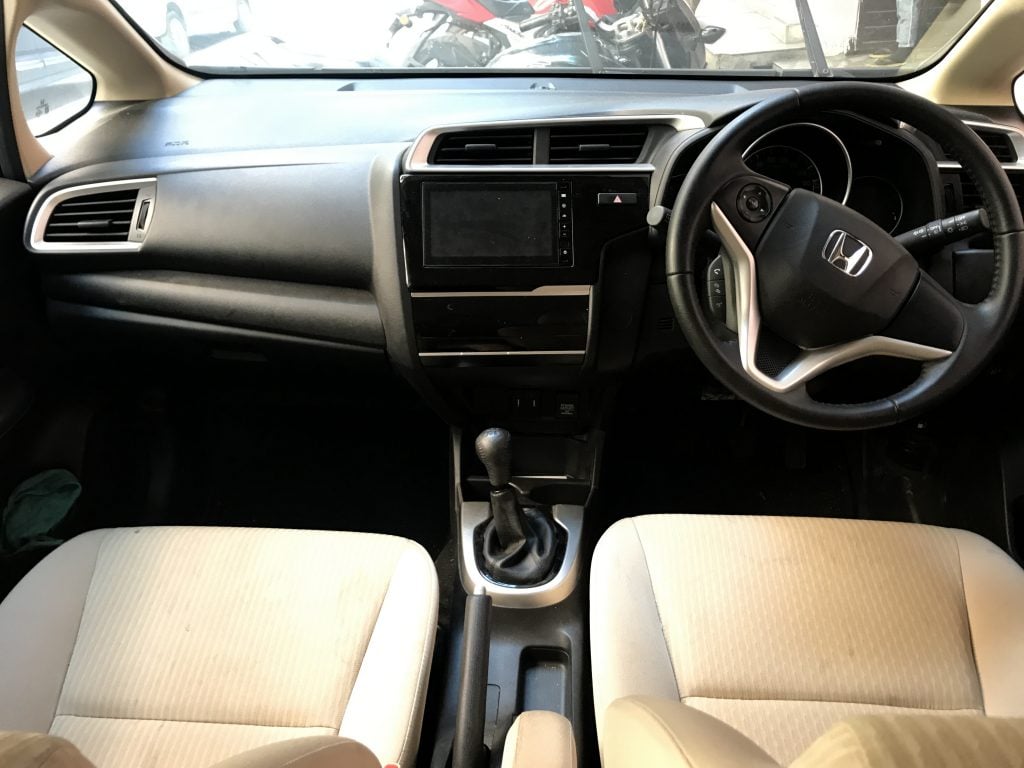 The clutch is very light and has not given any pain to my knees yet. The gearbox is very smooth but a couple of times, it gets stuck while putting into reverse. This should be some lubrication or oiling issue.
Inside the cabin, the first thing I noticed was the super light seat covers. Immediately, I let out a "pch" knowing that stains will be inevitable over time. The cabin, otherwise, is pretty neat without any loud styling cue or "too much digital" (that's the trend in all the recent cars). It feels like you have something simple to drive and is easy to the eyes as well.
The touchscreen infotainment is pretty bad over here and seems to be an Android tablet/device. Because this one time, I got the message that android has stopped working. The system sometimes gets stuck and then takes a lot of time to come back to its senses.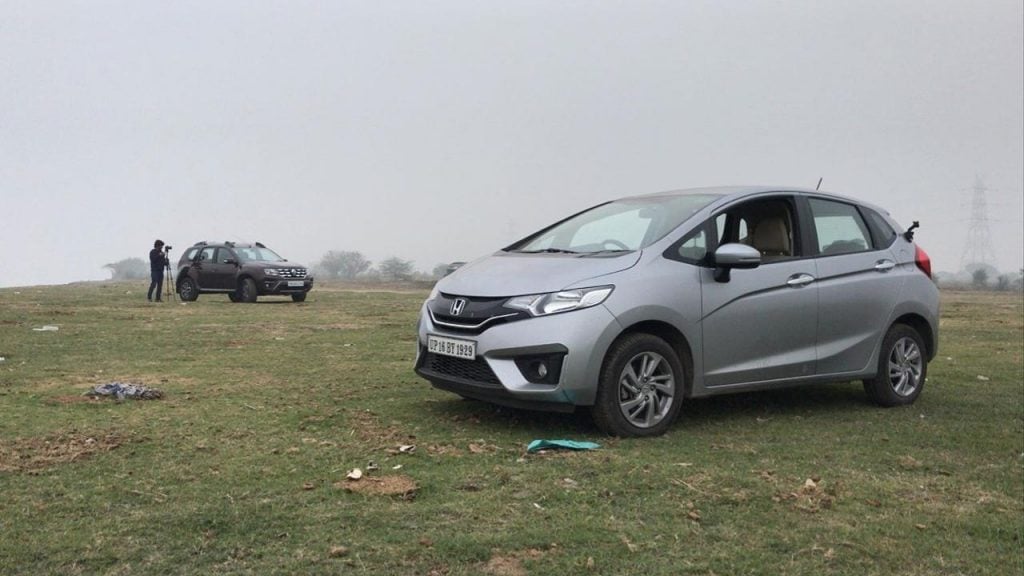 Another thing that I noticed was there's a fair bit of rattling noise that comes in while going over potholes at high speeds. The noise seems to be coming from the boot lid, which I will get checked with the Honda team.
I haven't been able to test it on the highways and long trips. For that, I have planned a trip to the hilly areas next month. So, we will also see its capabilities on road trips, hilly areas and living in the snow. Other details to come up with the next report!
Kilometres clocked – 1689 kms
Average Mileage – 18.2 kmpl
Worst Mileage – 14.1 kmpl
Best Mileage – 21.8 kmpl
Next Review Of Honda Jazz Petrol: Braking, More Cold Winter Starts and A Trip To The Hills!

Join our official telegram channel for free latest updates and follow us on Google News here.