We have already reported that Honda SIEL India has arranged for alternative sourcing of its components as the disruption of supply from Thailand is creating problems for the production to go smoothly in India and causing long waiting periods for Honda car buyers in India. In the month of January 2012 Honda SIEL India reported sales of 1,784 units only during the month of January 2012. In the same month in 2011, Honda SEIL sold a total of 6358 car units, which means that there is a total sales drop of over 71% compared to the same period last year. We hope that the position will be much better once the production is resumed and the deliveries of cars start at normal pace by March 2012.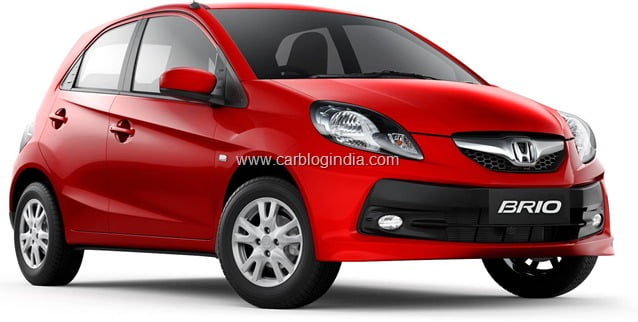 image – Honda Brio Small Car India
Mr. Jnaneswar Sen, Sr. Vice President – Marketing & Sales, Honda Siel Cars India said
"Our production for the month of January was curtailed due to the recent impact of the Thailand floods. Further to our efforts, we have managed to source the crucial components from alternative locations and have already resumed the production of New City. The production of Brio and Jazz will start from February and we are confident we will achieve peak production output by March 2012."
In the month of January 2012, there were absolutely no deliveries of Honda Brio and Honda Jazz. Honda City also remains to be under limited production with deliveries of only 1503 cars. Honda Civic sales stood at 176 units, Honda Accord at 98 units and and Honda CRV at 7 units. The model wise sales break-up for last year, January 2011 is –  Jazz: 579 City: 5059 ; Civic: 508 ; Accord: 174 ; CR-V: 38.
check out more-