Anand Mahindra, the owner of Mahindra and Mahindra, today expressed his desire to add the Bolero Neo to his garage. Now, Anand Mahindra is known for his humble approach when it comes to owning cars. Also, he is easily accessible on account of being very engaging on social media. Just a few months ago, he tweeted about getting involved with a pro chess league for India. He is an active businessman who looks for great opportunities in every field. One of the other things to love about the man is his humble collection of automobiles. He makes sure that he uses the cars that his company builds. Needless to say, the cars have to be customized for personal use. Nevertheless, he has owned his company's cars since the very beginning. Let us take a look at the list of cars owned by Anand Mahindra
Also read: Mahindra Bolero Neo Launched – Specs, Features, Details!
Humble Cars of Anand Mahindra
Mahindra Bolero Neo
Starting with the latest addition to his fleet, the recently launched Bolero Neo goes straight into the parking lot of Anand Mahindra. The all-new Bolero Neo is based on the same platform as the Thar and upcoming Scorpio. It is a bit premium version of the regular Bolero, which is also the highest-selling SUV for the homegrown carmaker. Anand Mahindra posted this picture on social media letting everyone know about the launch of the Bolero Neo. The Bolero Neo ranges between Rs 8.48 lakh to Rs 9.99 lakh, ex-showroom.
Also read: 2021 Mahindra Scorpio Spotted Testing – Watch The Walkaround Video!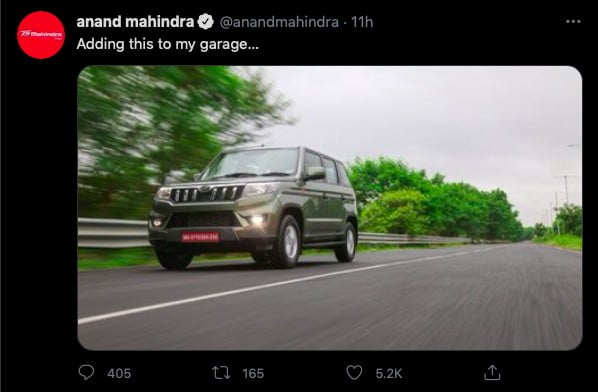 Mahindra Bolero Invader
The now-defunct Bolero Invader is the second model on our list of humble cars of Anand Mahindra. The Bolero Invader sported a smaller wheelbase than the Bolero and was a 3-door offering. This was quite a unique product back then. It used to come with a 2.2-litre common rail diesel engine making 63 hp and 180 Nm of peak power and torque respectively.
Also read: Mahindra Thar Petrol Reviewed By Isuzu V-Cross Owner In Thar Desert!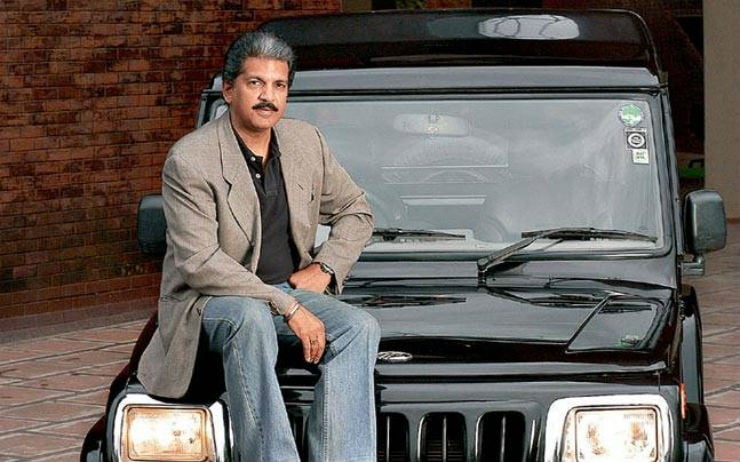 Mahindra Scorpio
The Scorpio has been a popular SUV in our market since its inception. The reasons for that were very simple. It is a proper SUV that can be rugged, tough and can take you through any terrain. In fact, it still is a very popular offering and the next-gen Scorpio is set to launch soon as well.
Also read: Upcoming Mahindra XUV700 to get Smart Door Handles Like Range Rover Velar!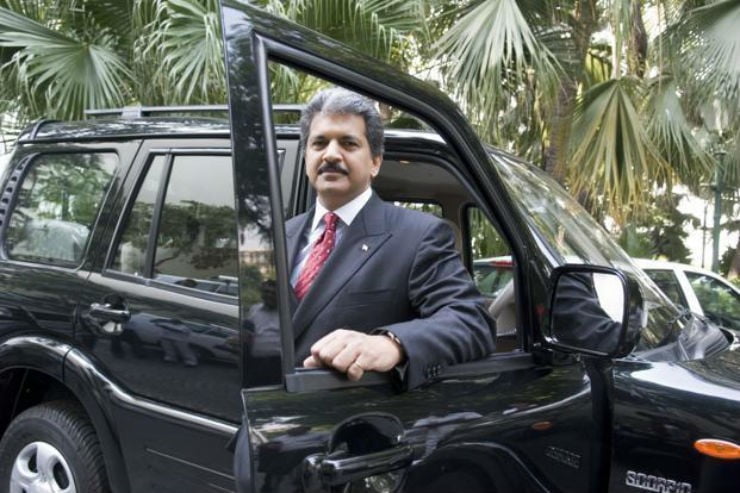 Mahindra TUV300 and TUV300 Plus
At the launch of the TUV300 and TUV300 Plus, Anand Mahindra took home both these SUVs and used them for personal mobility. He made quite a lot of significant changes to his TUV300 Plus which includes things like an Armour Kit, changed exteriors and colour scheme. He also frequently asks the customers on social media to name his cars. The TUV300 was named "Green Moster" and TUV300 Plus goes by "Grey Ghost" and they both are among the most humble cars of Anand Mahindra.
Also read: Ford Endeavour vs Mahindra Thar – Watch Who Wins The Race!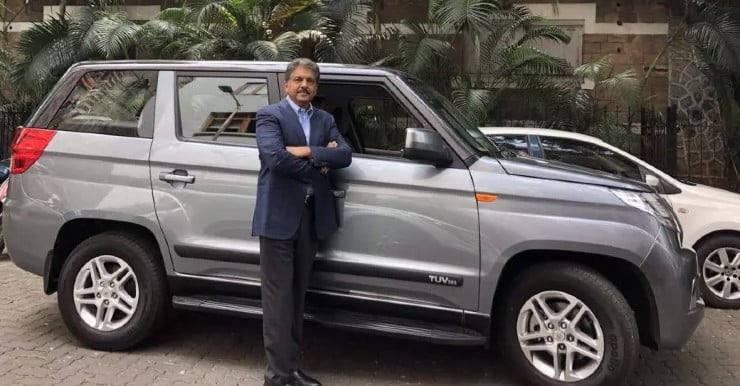 Mahindra Alturas G4
The flagship offering from Mahindra, the Alturas G4, also finds a place in the list of Humble Cars of Anand Mahindra. Although the Alturas G4 is not as popular as some of its rivals, it still is a premium offering with a whole host of modern and sophisticated features inside the cabin.
Also read: 2021 Tata Safari vs Mahindra XUV500 – Engines, Features, Specs, Prices, Safety Comparison!