Here's an accident that took place on the start of Mumbai-Pune Expressway involving the first version of Hyundai Creta and the pre-facelift Tata Nexon. See what happens!
We have seen a lot of news articles appreciating the build quality of Tata Nexon. Many accident stories have been covered about it that shows how it keeps its passengers safe despite having the worst crashes. Here's another accident that the Nexon went through, this time being involved with the old Hyundai Creta.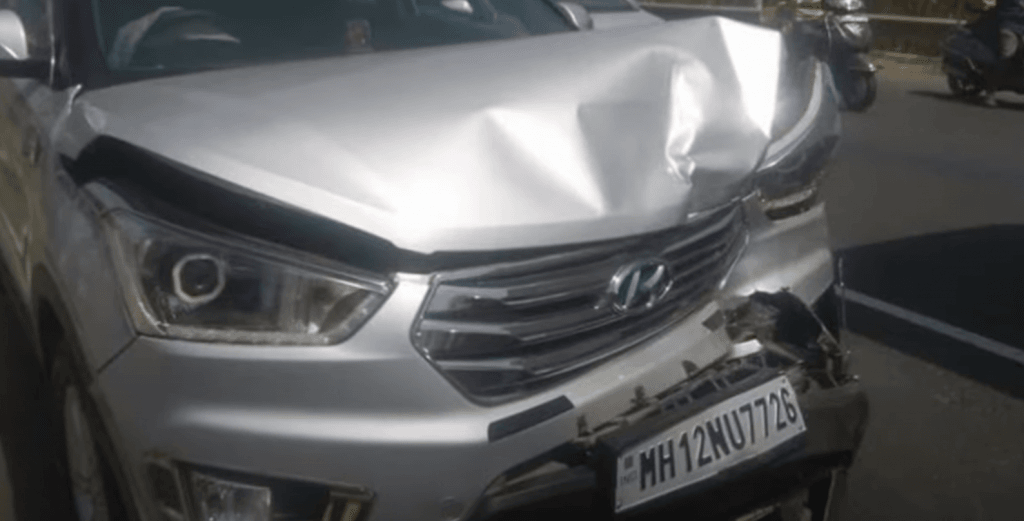 You can see the extensive damage that the Creta had to take. The passenger side front portion has been completely damaged and even the bonnet has come up. The alloys, bumper and side fender all have taken a massive hit. We are not sure if the car was towed or it ran to the nearest garage, but looks like it cannot.
Also Read: Tata Nexon Loses Control And Goes Into Cliff – See What Happens Next
The impact on the Creta indicates that the accident was serious. It rear ended a Tata Nexon at what seems like a good speed. We are not sure about how the Creta crashed into Nexon, but are guesses are that the latter might have had put emergency brakes. Then the driver in Creta couldn't have braked in time, which led to this.
Now, see the impact that has come on the Nexon. Its so less when compared to the Creta. Only the boot has gone inside and that's the major damage. The bumper and headlamp have taken very minor damage, almost negligible. Nexon, on the other hand, looks like could have even lived with this damage for some time.
Again, this shows the strength and quality of all the components used in making the Nexon. Looks like Tata is implying this to all of its models as most of them have shown impressive results in NCAP crash tests. Altroz and Nexon came home with 5-star rating whereas the Tigor and Tiago scored 4 stars. We are waiting to see what are the results for Harrier.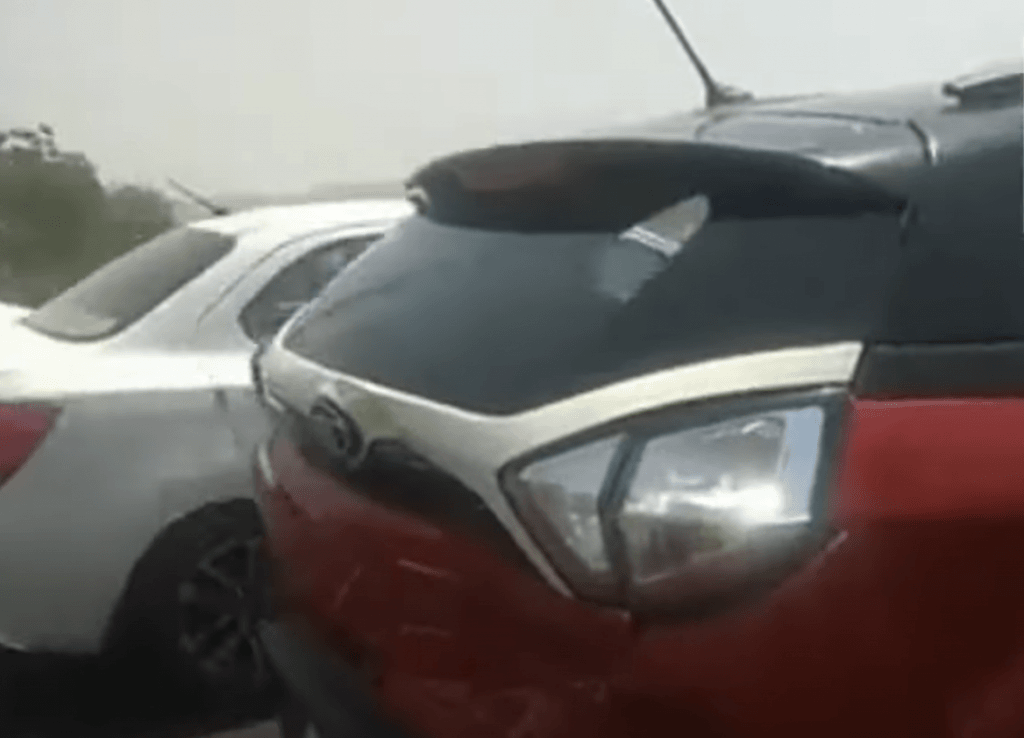 Also Read: This Accident Shows The Safety And Built Quality Of Tata Harrier
The Nexon received a facelift earlier this year. Along with a fresh design, the compact SUV got new features and BS6 compliant engines. As for the Creta, it has just received a new generation upgrade. The SUV follows a completely new design language with three new engines, new gearbox options and tons of feature additions.