The Elantra will be the first executive sedan to feature the connected car technology. It competes with the likes of Skoda Octavia, Toyota Corolla Altis and Honda Civic.
When the Hyundai Venue was launched, it was not just the exterior design which caught the attention of Indians but the cool list of features which came with it. It was BlueLink technology which made the SUV better off the lot and now the same will be used in the Hyundai Elantra Facelift.
The BlueLink technology on the Hyundai Elantra allows a total of 34 features, out of which 10 features will be exclusive for India. The feature uses a 4F e-SIM to enable internet-connected features in the car. Now without wasting further ado, the features on the BlueLink are as follows: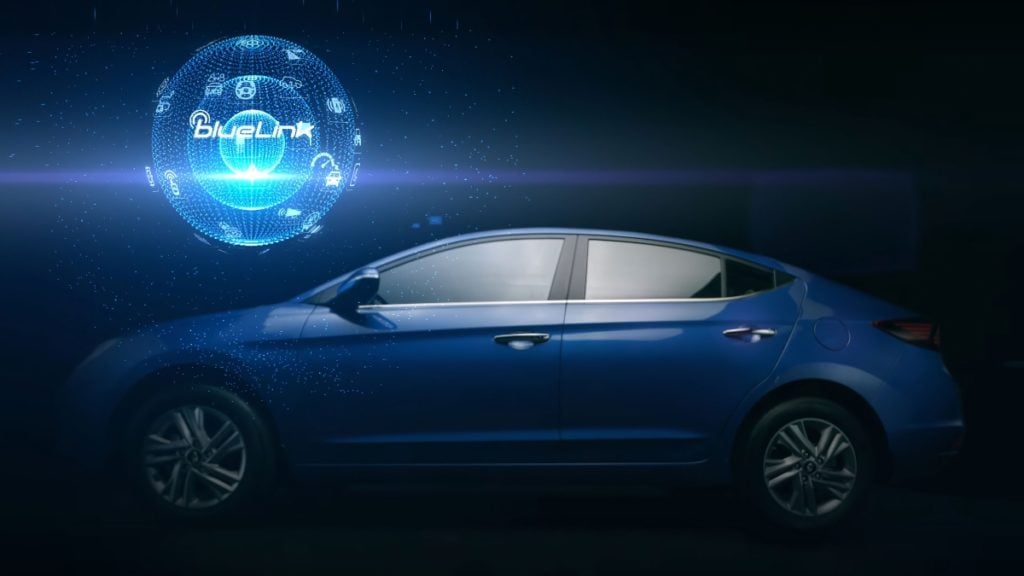 The features are divided into 7 categories, Safety, Security, Remote, Vehicle Relationship Management, Location Based Services, Alert Services and Artificial Intelligence.
Also Read: These Are The Variants Of The 2019 Hyundai Elantra Facelift
The Safety feature in BlueLink sends out information like Auto Crash Notification (ACN), SOS/Emergency Assistance, Road Side Assistance, Panic Notification and Tyre Pressure Monitoring System (TPMS).
The Security sends out Stolen Vehicle Tracking, Stolen Vehicle Notification and Stolen Vehicle Immobilization.
Similarly, the remote features help in sending out Remote Engine Start/Stop, Remote Climate Control, Remote Door Lock/Unlock, Remote Horn Honk & Light, Remote Vehicle Status, Find My Car and Share My Car.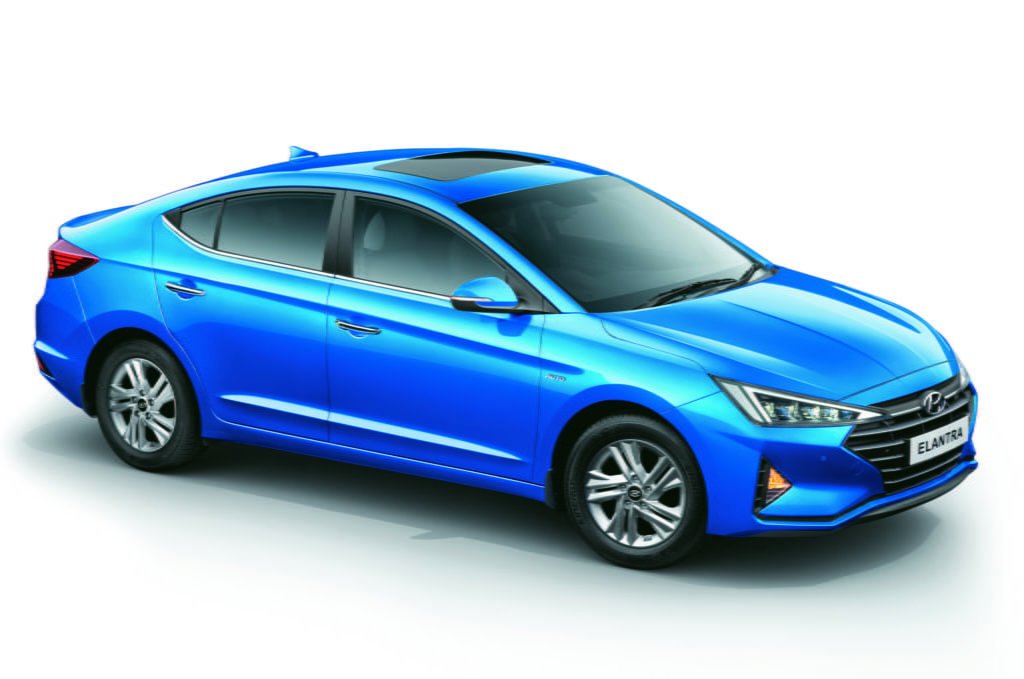 Moving on to Vehicle Relationship Management then it tells us about Auto DTC check, Manual DTC check, Maintenance alert, Monthly Health Report and Driving Behaviour.
The Location Based Services or also known as LSB gives out Push Map to the car from App, Push Maps by Call Centre, Live POI Search, Live Traffic Information, Live Car Tracking, Destination Set in Link with Schedule, Live Car Location Sharing and at last Share The Destination.
Also Read: Hyundai Venue To Come With A New 1.5L Diesel Engine
The Alert Services in the BlueLink technologies tells us about the Speed Alert, Valet Alert, Idle Alert, Time Fencing Alert and Geo-Facing Alert.
The Artificial Intelligence contributes to Voice Recognition which has been set in the Indian English so it is able to understand the command of the driver or the passenger sitting inside.
Speaking on the unveiling, Mr. Seon Seob Kim, MD & CEO, Hyundai Motor India Limited said, "Hyundai is a Young, Dynamic and Technology Driven Brand committed to provide Happy Life to its customers. The seamless connectivity, especially on the move, is an essential part of creating Quality Time and Ease of Space. I am happy to share that the new 2019 ELANTRA will be India's First Smart Connected Premium Executive Sedan equipped with the Hyundai Global Blue Link Technology with the most practical, concrete and convenient features for India."